Steve Bannon dropped from security council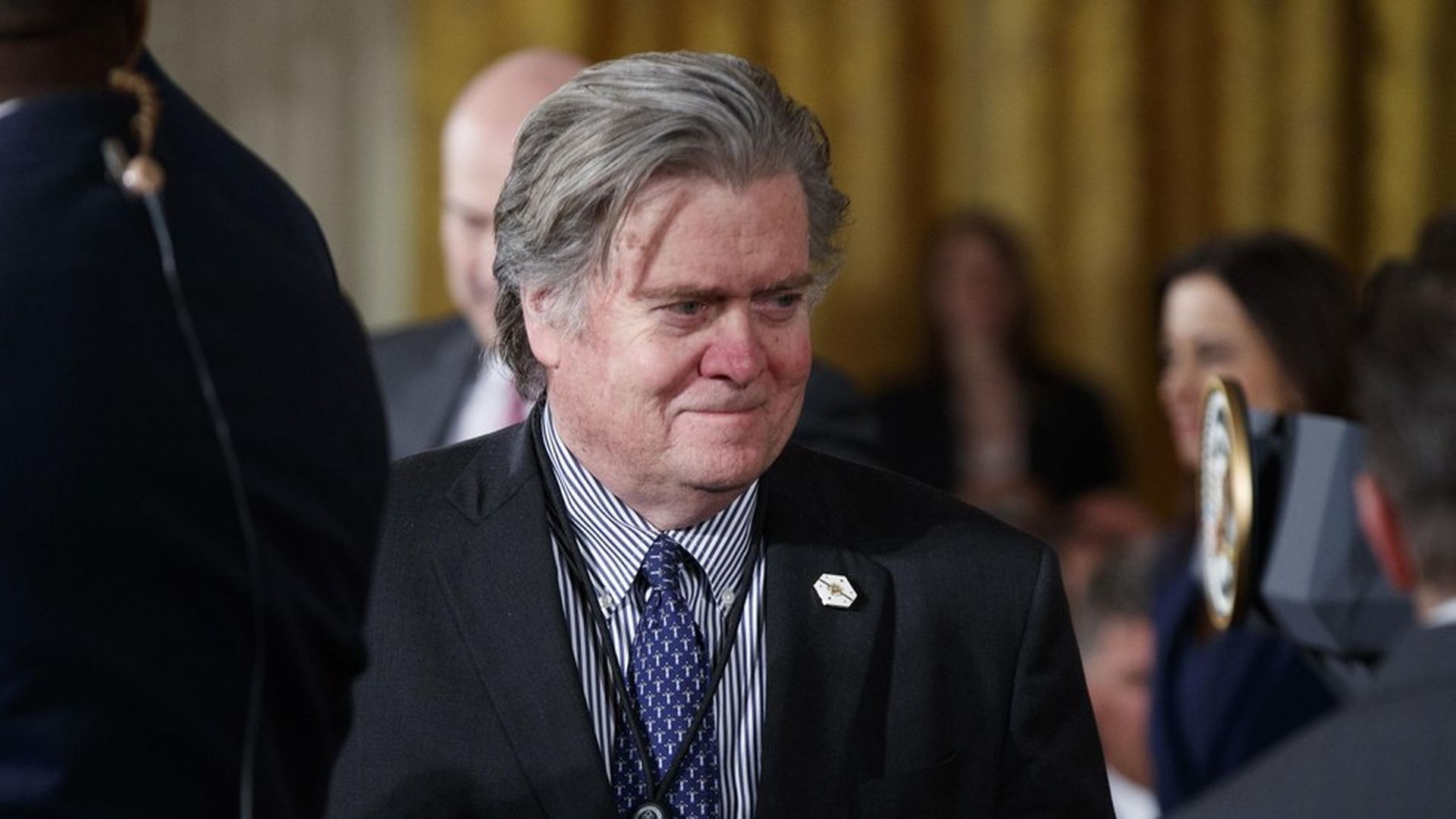 Steve Bannon has been removed from the National Security Council, according to Bloomberg.
The shakeup on the council will also see the Chairman of the Joint Chiefs and the Director of National Intelligence once again become "regular attendees" of the principals committee, meaning President Trump's security council will now more closely match that of his predecessors.
The decision to add Bannon to the principals committee drew heavy criticism because he is a political adviser with limited foreign policy experience.
Update: Bannon has told associates he was only on the NSC to babysit Mike Flynn and "de-operationlize" the NSC from Susan Rice. A senior administration source said those jobs are "done" and that Bannon never attended an NSC meeting.
Go deeper