State Dept. goes silent on Paris deal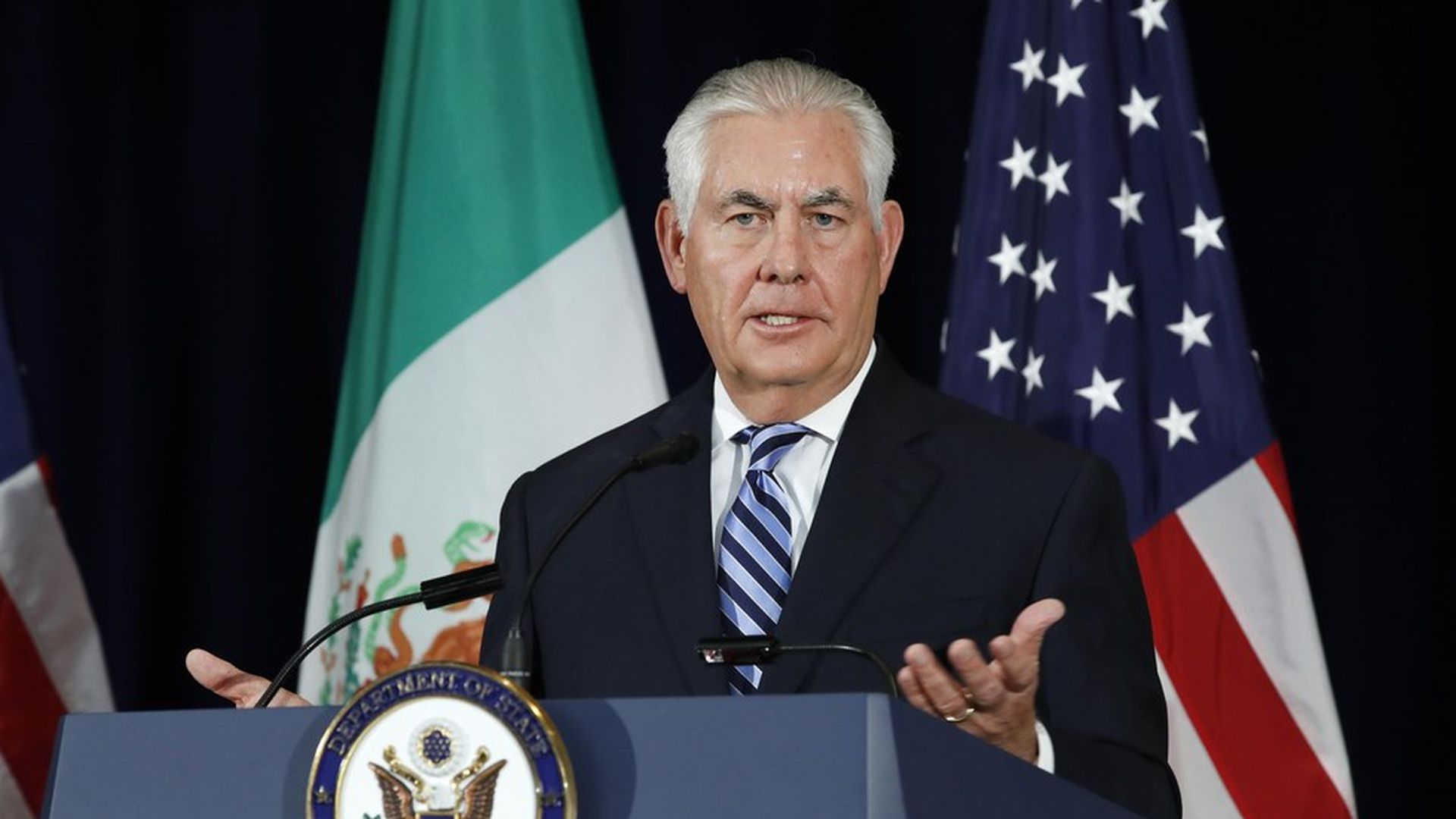 You'd never know from yesterday's White House events that it's the State Department on the front lines of global climate diplomacy. At least historically.
Secretary of State Rex Tillerson and his department offered no comment — nothing — in response to the decision to pull out of Paris or on Trump's claim that the U.S. hopes to negotiate an altered deal. It's a sharp contrast to John Kerry's highly public role as President Obama's top global climate diplomat when he was secretary of State.
Why it matters: The State Department's silence in contrast to EPA administrator Scott Pruitt's high-profile role in the Paris decision suggest a fundamental realignment of internal power centers when it comes to the (now declining) U.S. role on the global climate stage.
Tillerson was in the "remain" camp in the internal administration debate on the Paris accord. Pruitt, meanwhile, was a vocal proponent of exiting. Pruitt spoke after Trump in the Rose Garden, and, as Jonathan Swan has reported, he worked directly with the White House on the withdrawal effort.
Good soldier: Another advocate of remaining in the agreement, Energy secretary Rick Perry, nonetheless praised Trump's move in a prepared statement, saying he "fully" backs it. To be sure, Perry's canned statement offered a more full-throated endorsement of low-carbon energy than the Rose Garden speeches by Trump or Pruitt.
Go deeper