Staples being bought for $6.9 billion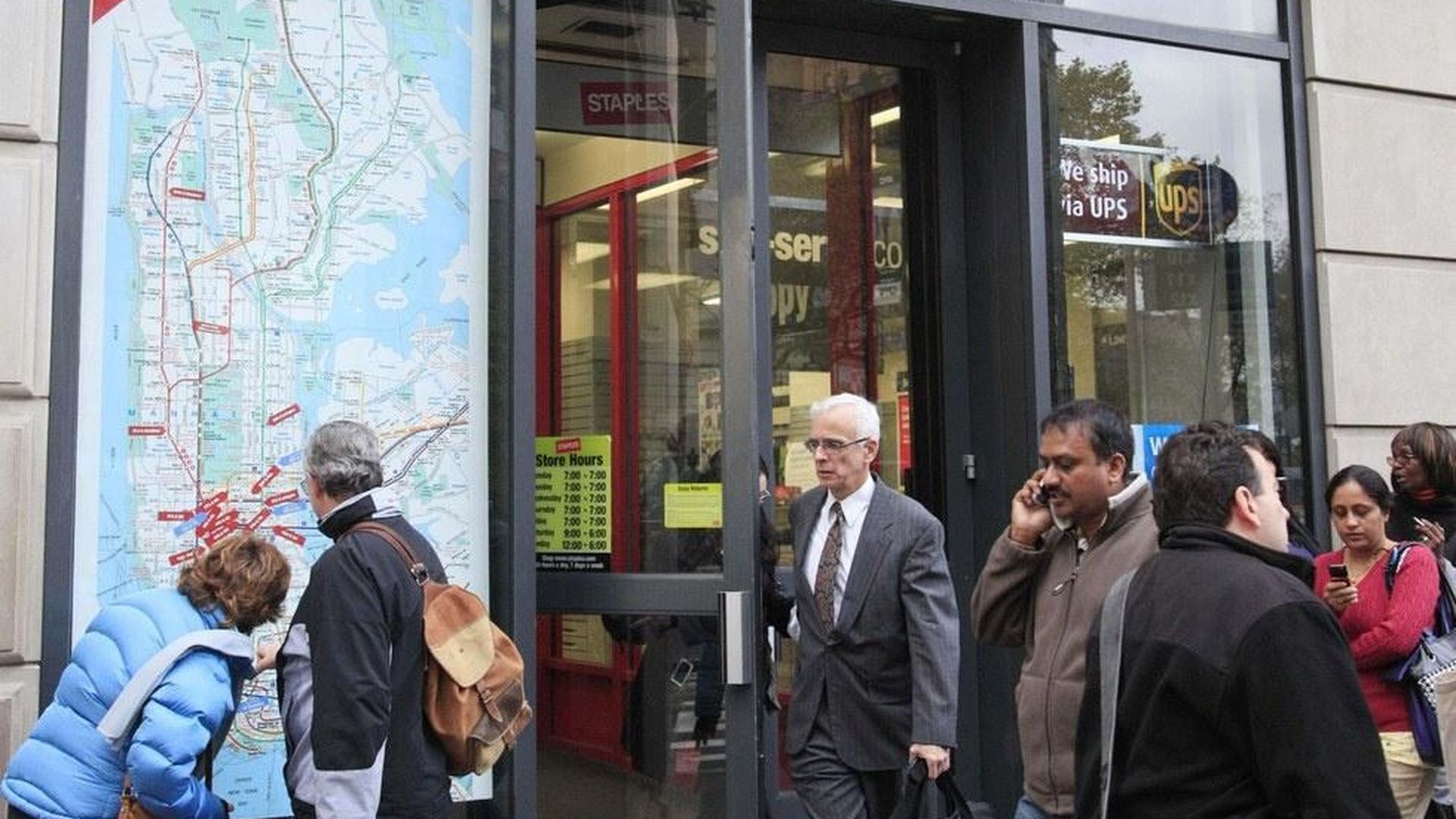 Private equity firm Sycamore Partners has agreed to acquire office retailer Staples for $6.9 billion, or $10.25 per share. The move comes around one year after federal regulators prevented Staples from acquiring rival Office Depot, which soon was followed by Staples naming Shira Goodman as its new CEO. Goodman is expected to remain in place after the buyout is completed later this year.
Price talk: The $10.25 per share is higher than Staples has traded for most of the past two years, but well below its late 2014 high of $17.98 per share.
What to know: Staples is known for its bricks-and-mortar stores, but that's not necessarily where Sycamore's interest lies. Per Reuters: "Sycamore will be organizing Staples along three lines: its stronger delivery business, its weaker retail business and its business in Canada, two sources familiar with the deal said. This structure will give Sycamore the option to shed Staples' retail business in the future." Also don't be shocked if Sycamore at some point tries to revive the Staples-Office Depot merger concept, particularly now that a new Administration is in place.
[shortcode-stockchart dataUrl="https://graphics.axios.com/2017-06-29-staples/SPLS.csv" interval="days" headline="Staples stock" id="2017-06-29-staples"]
Go deeper