Spicer's agency tour with potential TV, book money in play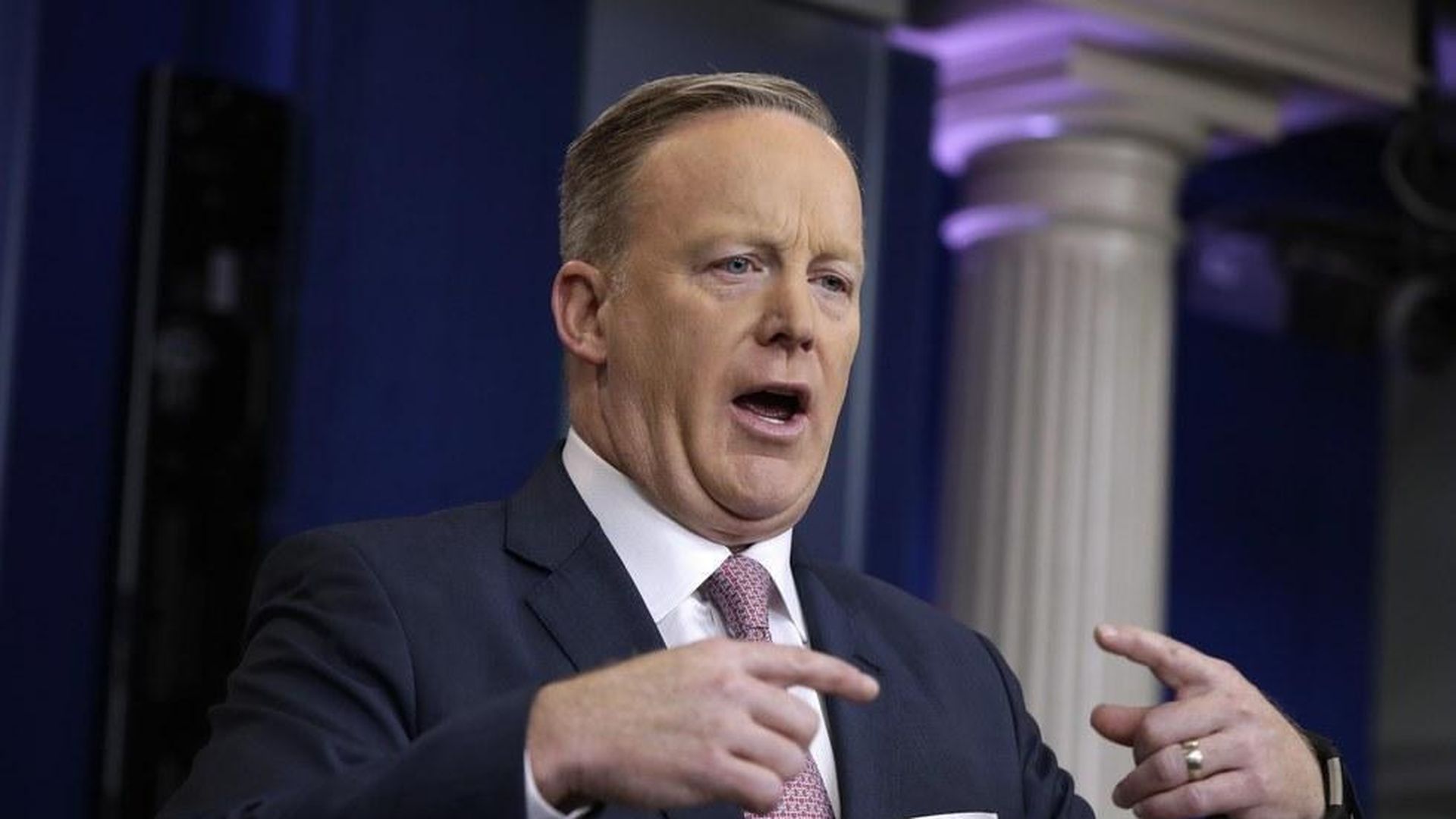 Sean Spicer is meeting with the William Morris Endeavor talent agency today to discuss representation after he exits the White House, according to a source familiar with the matter. William Morris is the same agency that sold Dancing With the Stars, which has expressed strong interest in Spicer.
What's at stake: A talent agent at a major agency says "there's a big deal in" Sean Spicer after he exits the White House, with between $250-400k as a network contributor and the possibility of seven figures for a book if he's "willing to reveal things."
Why his TV money isn't higher: "I can't imagine somebody pays over 350 or 400 for him," the agent said. "I don't think there's competitive value in keeping him off the other guys' air for $1 million."
Any issues? The agent described him as "somewhat tainted" because in the agent's opinion he treated a lot of major network talent badly. "This guy certainly knows what's going on in the White House but the question is the extent to which he's willing to talk about it."
Go deeper