SpaceX raises another $100 million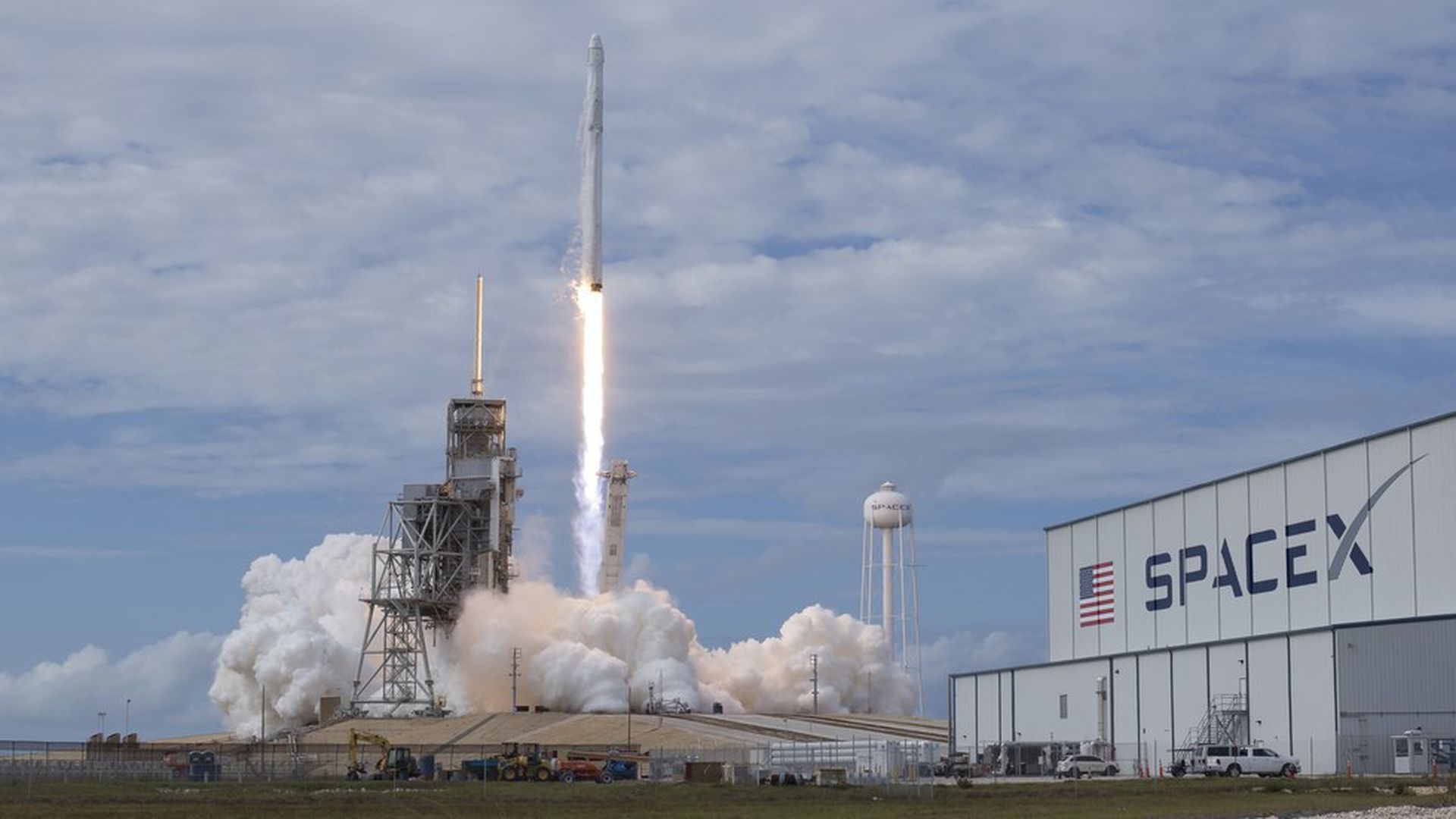 SpaceX, the private space exploration company led by Elon Musk, has raised $100 million in new venture capital funding, according to an SEC filing. It's an extension to a round that initially closed over the summer on $350 million at a post-money valuation of $21 billion. The company, in a statement, declined to identify any participating investors.
Coming attractions: SpaceX is planning to launch its largest-ever rocket, the long-delayed Falcon Heavy, just before year-end. Per SpaceX, "it will be the most powerful operational rocket in the world by a factor of two."
Go deeper