Source: Gary Cohn says no go on border adjustment tax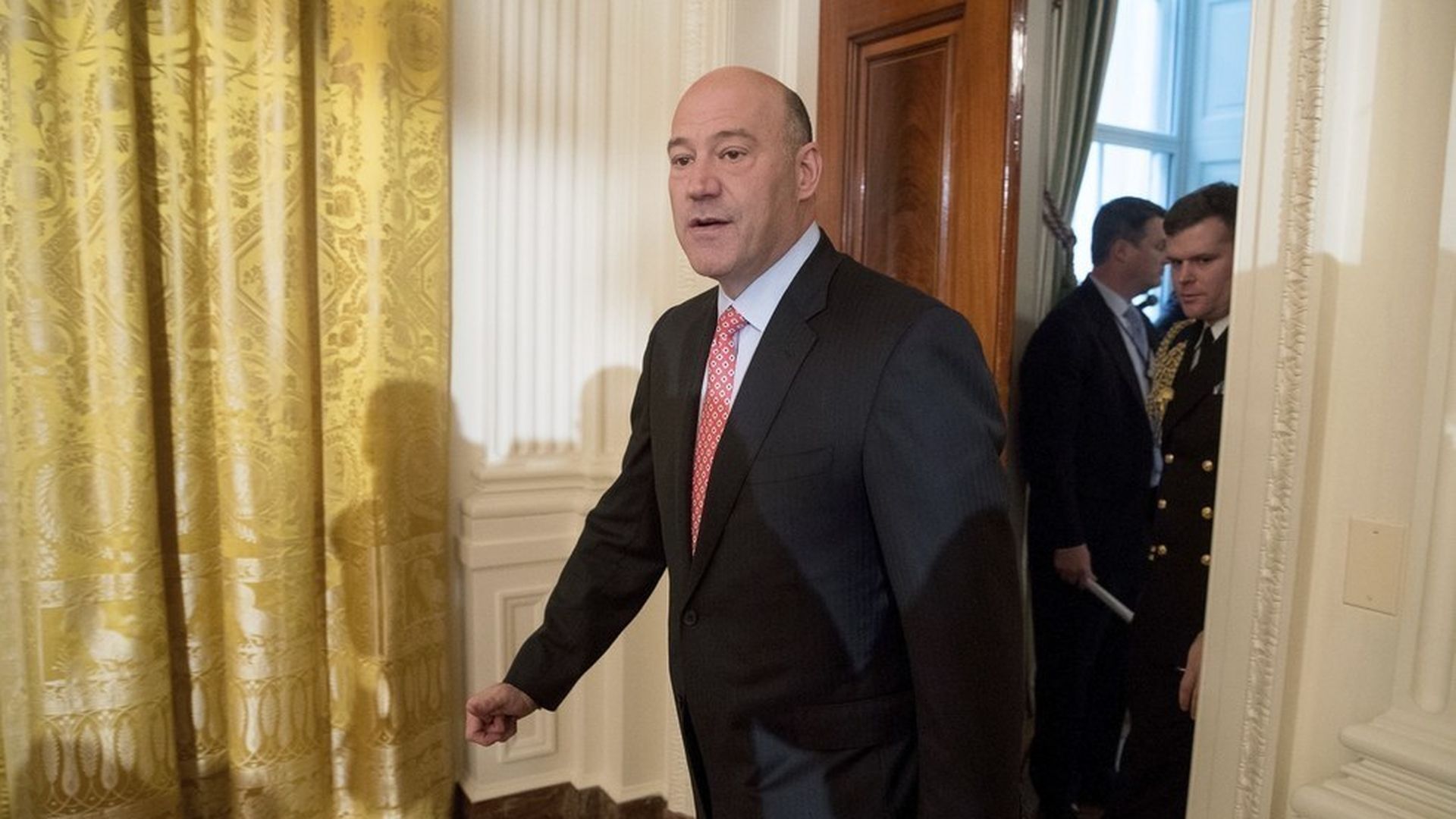 Gary Cohn, chief economic advisor to President Trump, told a group of CEOs this morning that the White House does not support the House GOP version of a border adjustment tax, according to an attendee.
The comment was made while Cohn was being interviewed by The Carlyle Group CEO David Rubenstein, at a private event hosted by The Business Council in Washington, D.C. It also comes less than 24 hours after Trump indicated some support for the House language, in a conversation with Reuters.
UPDATE: The White House is disputing this report, issuing the following statement: "There is no daylight between Gary Cohn and the President. His comment was taken out of context as it was part of a broader conversation about the proposals that are connected to border adjustability. At no point during this conversation did Gary make a statement of support or opposition to the House border adjustability plan."
The White House declined to make audio of Cohn's comments available to Axios, citing the confidentiality of the Business Council session.
Go deeper