Soon-Shiong buys into California hospital system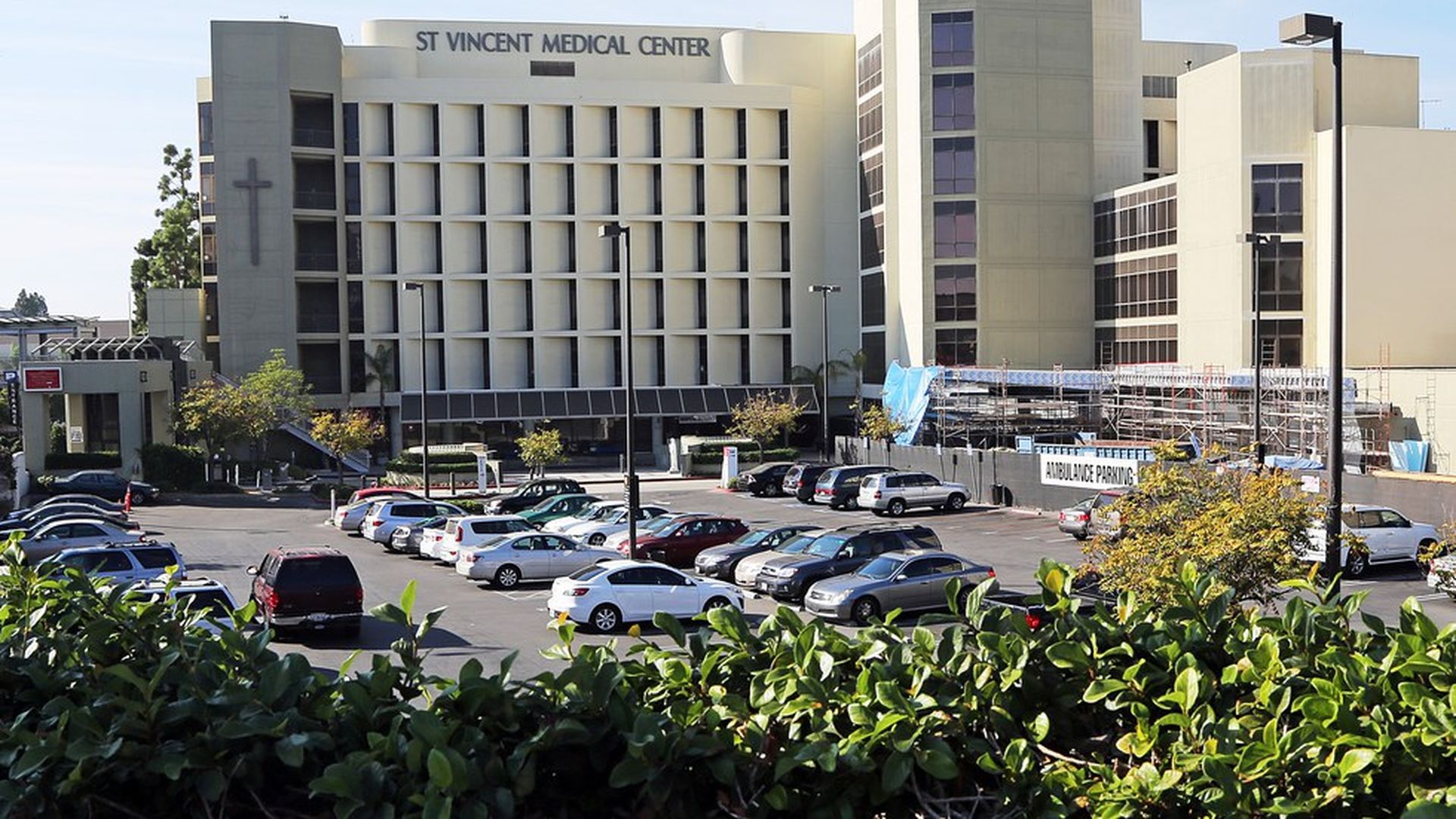 NantWorks, the genomics and health technology company founded by billionaire doctor Patrick Soon-Shiong, has acquired a majority stake in the management company that operates Verity Health System — a network of six hospitals that predominantly treats the poor and teetered on the brink of bankruptcy a couple years ago. BlueMountain Capital Management, the hedge fund that bought Verity, will maintain a minority interest and put up extra funding.
Why it matters: Soon-Shiong (also a part owner of the Los Angeles Lakers and Tronc newspaper chain) is a controversial character. STAT and Politico recently reported numerous instances of Soon-Shiong overhyping medical claims and potentially engaging in self-dealing.
A NantWorks spokesperson did not say why Soon-Shiong was making this investment, but the news release quotes him as saying he wants to bring "breakthrough treatments and cures." In other words, Verity could be a gateway for the tests and treatments Soon-Shiong's company offers, even though little is known about their costs and efficacy. Soon-Shiong will sit on Verity's board.
Go deeper