Solar tariff recommendations are "moderate": analyst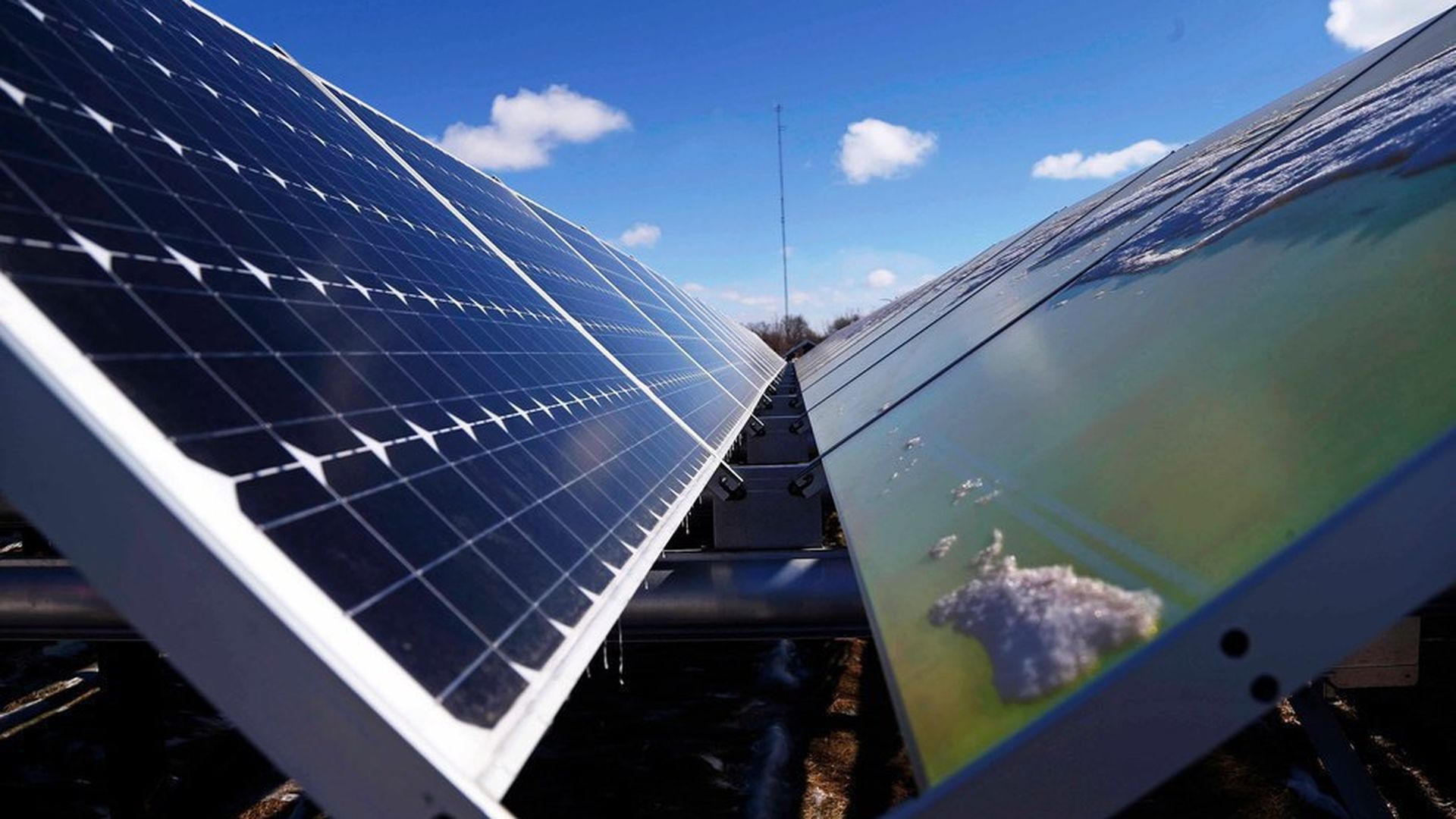 The U.S. International Trade Commission yesterday made varying recommendations for import restrictions or penalties in imported solar panel equipment. The big question today is whether the ITC's proposals will influence President Trump.
Be smart: Council on Foreign Relations energy expert Varun Sivaram, who has been warning that steep tariffs are the biggest domestic policy threat to solar's rapid U.S. growth, says the four-year recommendations are "not as bad as they could have been."
If he had to guess, Sivaram thinks the White House will go with what he calls the "moderate" and median recommendation offered jointly by two of the four ITC commissioners (David Johanson and Irving Williamson). Their recommendations include a 30% tariff on crystalline solar PV cells and modules that declines by 5% annually.
Why? Sivaram believes this proposal could be attractive to Trump because:
It would allow the administration to score a win by showing it's tough on trade
It's supported by two of the four sitting commissioners
"It also enables the administration to signal to the broad coalition of interests that have advocated against trade protection (including many conservative groups) that it chose a reasonable, middle-ground approach that wasn't as extreme as the Suniva/SolarWorld remedies."
Reminder: The ITC recommendations:
Are weaker than what Suniva, the bankrupt panel manufacturer, requested in the contentious tariff fight. Soon after yesterday's ITC action, the company urged Trump to take "courageous steps necessary to save American manufacturing" by going with stronger penalties.
Are a little bit of good news for the wider solar industry, at least according to their biggest trade group SEIA, though the organization still says that they would be "intensely harmful."
The ITC will deliver a proposal to the White House later this month, but here's the caveat running through every story on this: President Trump isn't bound by the ITC's views and can do whatever he wants. So...
Impact: Sivaram says the Johanson-Williamson proposal would not be "catastrophic" for the U.S. solar industry, but would nonetheless "set it back."
The effect on installed capacity levels after 2020 would be pretty small. However, "jobs will certainly be lost" and would not be offset by increased panel manufacturing jobs.
Go deeper: Utility Dive looks in-depth at the various trade restrictions floated by the ITC commissioners yesterday.
Where it all ends: "Longer term, I think this tees up a challenge at the World Trade Organization. The U.S. has never successfully litigated a safeguard case at the WTO," Clark Packard of the R Street Institute, a free-market group that opposes tariffs, told Axios.
Go deeper