SoftBank's Uber deal takes major step forward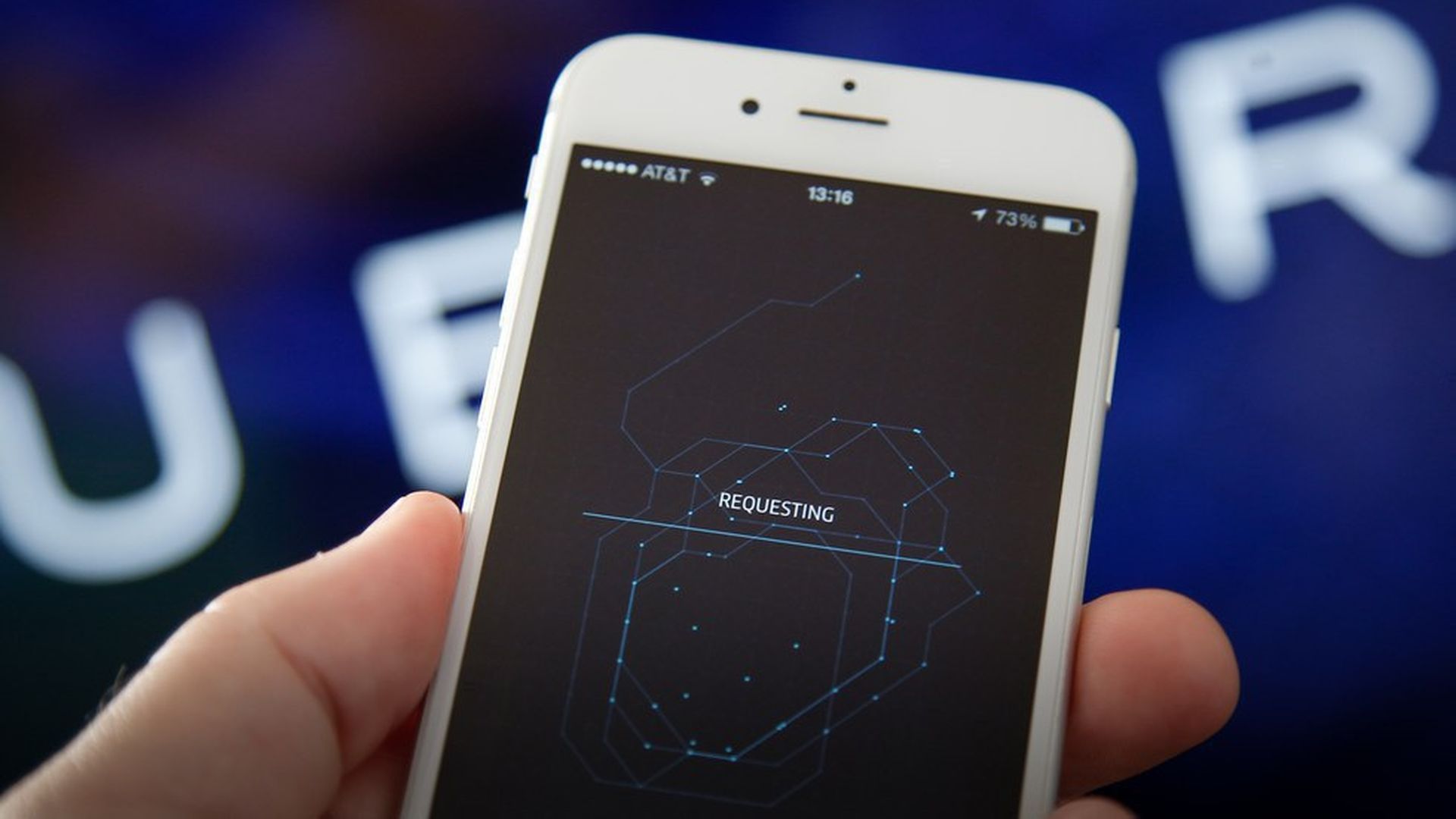 Uber's warring factions have agreed to a truce that will allow Japan's SoftBank Group to launch a tender offer for at least a 14% stake in the ride-hail company, per multiple sources.
Bottom line: This is major development, but doesn't mean the deal will actually be consummated. Instead, SoftBank now will propose a price at which it would buy stock from eligible Uber shareholders, who would then have 30 days to tender.
This deal has been in a holding pattern for several weeks, due to a disagreement between ex-CEO Travis Kalanick and venture capital firm Benchmark. The resolution – which allows a voting rights agreement to be signed shortly – is twofold:
Benchmark will suspend its lawsuit against Kalanick during the tender, and drop it if the deal gets closed.
Kalanick will allow a majority of the board to approve (or disapprove) his future nominees to three board seats that he currently controls.
Key now is what price SoftBank proposes. As we've previously reported, SoftBank likely will need to come up for its indicative proposal that valued Uber at around $50 billion.
Benchmark and other early investors have agreed not to discuss their sale plans with one another, while SoftBank has agreed that all of its secondary share purchases will be at the same price (it had initially wanted to offer a premium to early sellers).
Update: Uber confirms progress in its talks with the investors. From a spokesperson:
We've entered into an agreement with a consortium led by SoftBank and Dragoneer on a potential investment. We believe this agreement is a strong vote of confidence in Uber's long-term potential. Upon closing, it will help fuel our investments in technology and our continued expansion at home and abroad, while strengthening our corporate governance.
Go deeper