SoftBank's big Uber deal rests on governance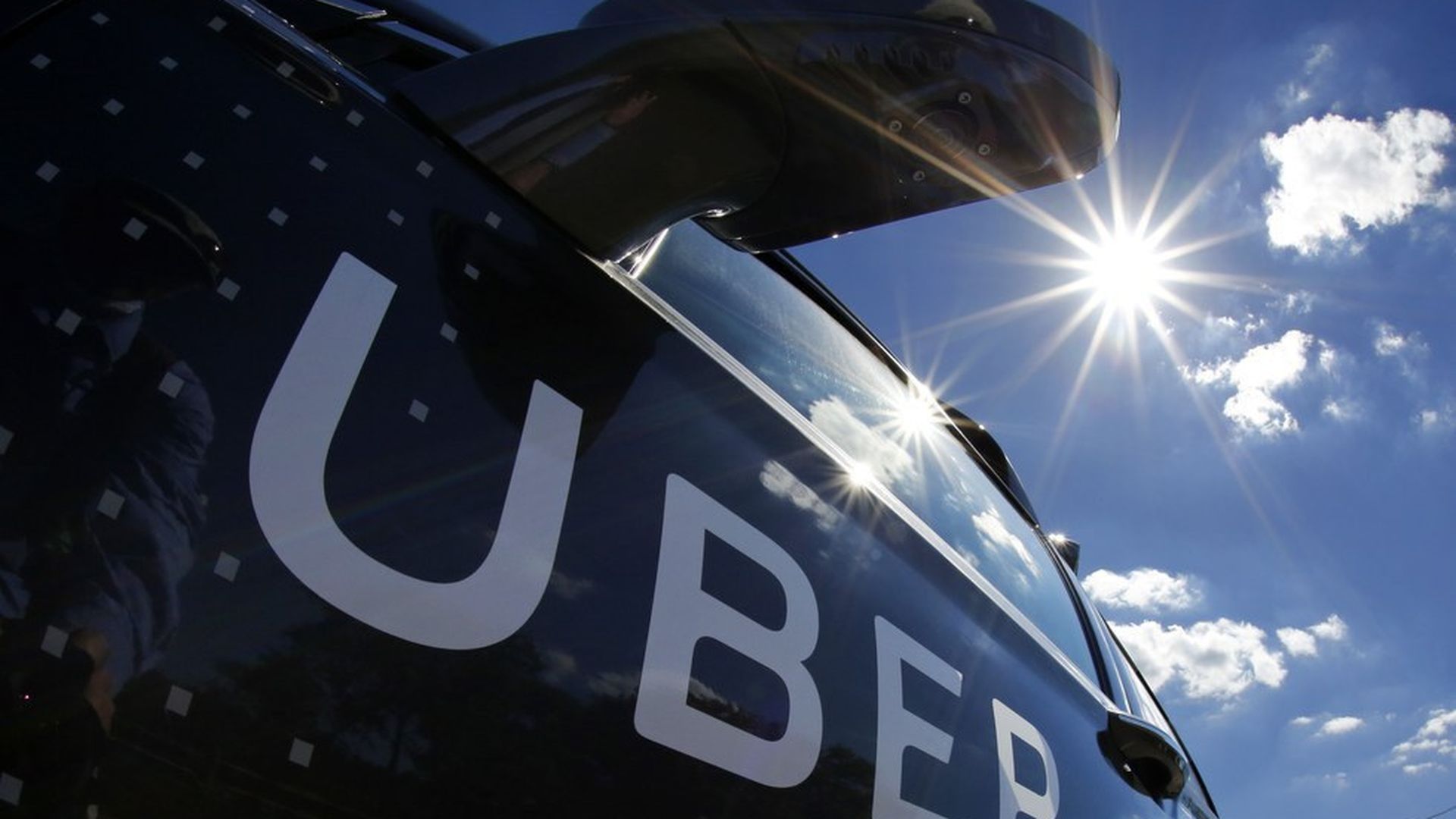 Ever since news first leaked that SoftBank was in talks to acquire a stake in Uber, most of the coverage has revolved around numbers. For example, perhaps the deal would be mostly secondary at a $40 billion valuation with a $1 billion primary slug at $70 billion. Or maybe that secondary price is now up to $50 billion. The reality right now, however, is that dollar details are secondary to governance, per multiple sources familiar with the situation.
Leverage: While CEO candidate Meg Whitman tried using the hiring process as a forcing mechanism to change Uber's board composition and voting rights structure, new CEO Dara Khosrowshahi is using the SoftBank deal. It may be a smart strategy, but it's no surer of a bet than was Whitman's gambit.
Key issue: A lot of this revolves around three board seats controlled by former CEO Travis Kalanick, which are the same three seats at the middle of an arbitration process between Kalanick and Uber's largest outside shareholder, Benchmark Capital.
Particularly given that Uber's board would need to accommodate at least one representative from SoftBank (Masa? Ron Fisher? Marcelo Claure?) and still needs to make room for an independent chair. If Kalanick and Benchmark can't iron out their differences soon, it's possible that Khosrowshahi and SoftBank will be hostage to the arbiter's timeline. And, remember, Benchmark has the votes to block a SoftBank deal.
Okay, some numbers: SoftBank has told Uber that it wants a minimum ownership stake of 17.3% and a maximum of 22%.
Capital sources: A lot of SoftBank's investment would likely come via its Vision Fund, which has guidelines against doing ride-hail deals. That language, however, was basically inserted to protect the Saudi PIF's massive investment in Uber, so Saudi PIF can effectively waive it (particularly if PIF's Yasir Al-Rumayyan gets that book value primary, which lets him save face back home). It's also worth noting that the 17.3% floor would include investments from both Dragoneer and General Atlantic, with continuing talk that Tencent and Didi Chuxing could also play roles.
Would Google Ventures sell? This one depends on who you talk to, particularly in light of Alphabet's talks to plug $1 billion into Lyft. Multiple sources say GV, which made the Uber investment, has little interest in divesting, but this decision might be made a few pay rungs higher.
For the record: I was on stage with SoftBank's Deep Nishar on Saturday at HBS, but he didn't really want to talk about any of this (natch). He did, however, take some issue with my framing of SoftBank's transportation investment strategy.
Bottom line, via source: "Everyone says they're not selling. GV says it's not selling. Benchmark says it's not selling. Travis says he's not selling. Until governance gets worked out and there is a final price set, it's all posturing."
Go deeper