Softbank reveals some details of its $100 billion fund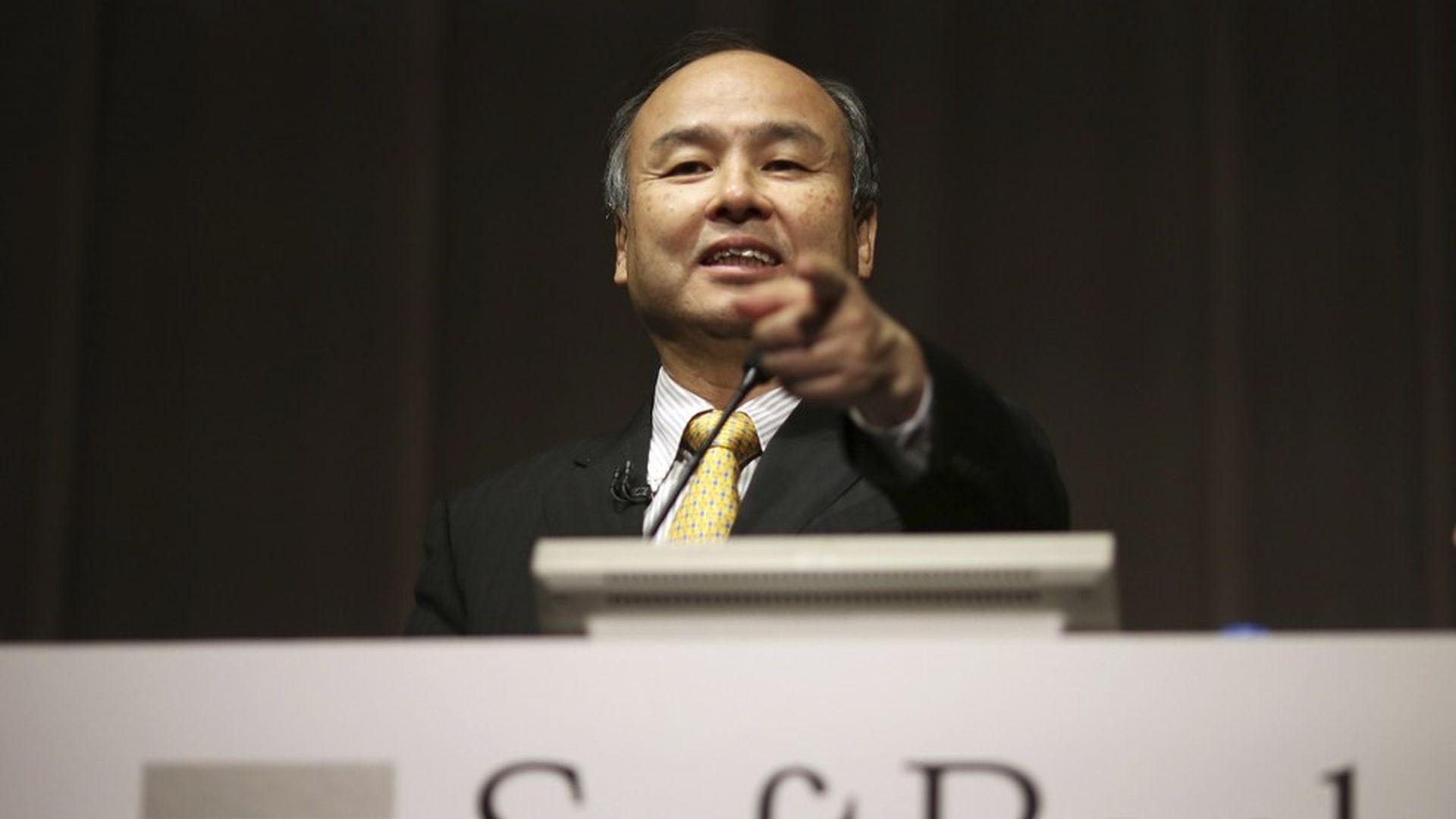 Three months ago, Japan's SoftBank Group announced that it was planning to raise $100 billion for an investment fund focused on the global tech sector. The disclosure was required by regulators in Saudi Arabia, which was committing $45 billion via one of its sovereign wealth fund.
SoftBank CEO Masayoshi Son then visited Trump Tower in December, promising that half the money would be invested in the U.S. and that it would create 50,000 new jobs (two things Trump took credit for, even though the fund was formed before his November victory).
SoftBank subsequently received fund commitments from U.S. groups like Apple, so earlier this month it quietly registered Vision Fund with the Securities & Exchange Commission. Axios has reviewed the documents, and here's what we learned:
Fund type: SoftBank Vision Fund checked off the box referring to itself as a "private equity fund," rather than a venture capital or hedge fund.
Strategy: It plans to focus on investments that require at least $100 million in equity capital, although the deals will include "leveraged buyouts, equity, debt and other investments in market-leading [technology] companies." This can include investments in both public and private companies, and may include deals in emerging markets.
Old deals: The fund can invest in existing SoftBank Group portfolio companies.
Conflicts: SoftBank Vision will handle conflicts with SoftBank Group on a case-by-case basis, although there is no guarantee that the resolution will be to the benefit of Vision investors.
Multiples: SoftBank expects that there will be future Vision funds.
Hmmmm: SoftBank Vision may use "operating partners" to provide services to portfolio companies, with compensation coming from either the portfolio companies or via Vision Fund investors. This breaks with a recent private equity trend toward offsetting such fees.
Money: As previously-reported, Vision Fund managers will be compensated both via management fees and carried interest, just like a traditional private equity fund.
Vision Fund originally was expected to hold a first close, at least on the Saudi money, by month's end, but a source familiar with the situation says that it has now been pushed back into mid-February.
Go deeper