SoftBank raises $93 billion for its massive tech fund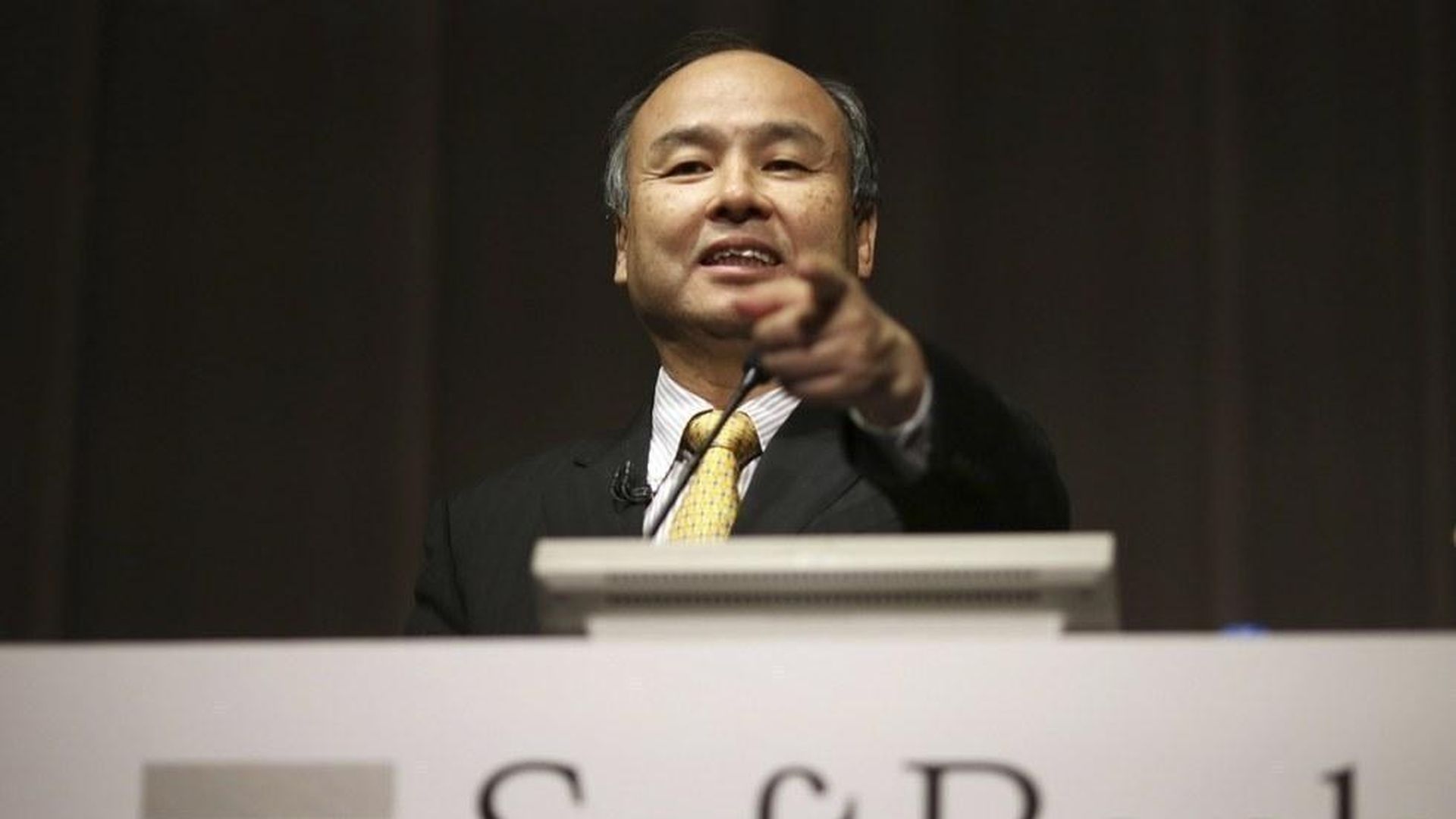 Japan's SoftBank today announced a $93 billion first closing for its long-awaited Vision Fund (with plans to be at $100 billion within six months), which will invest globally in both private and public technology companies.
Why it matters: This is the largest private equity fund ever raised, let alone one to focus exclusively on technology companies.
The unveil: SoftBank timed today's news to President Trump's visit to Saudi Arabia, which committed $45 billion via one of its sovereign wealth funds. Plans for Vision Fund were underway well before last November's election, but Trump took credit after SoftBank chief Masayoshi Son visited Trump Tower and promised that half the money would be invested in the U.S. and that it would create 50,000 new jobs.
Investment strategy: Vision Fund will take both majority and minority equity positions, as Axios previously reported. It also has the right to acquire certain existing SoftBank investments, including deals for Guardant Health, Intelsat, NVIDIA, OneWeb, SoFi and nearly 25% of its stake in British chipmaker ARM.
Investors: Beyond the commitments from Saudi and SoftBank itself ($25 billion ― $8.2 billion of which comes via the in-kind commitment of ARM shares), other investors in Vision Fund include Apple, Sharp Electronics, Foxconn Technology Group, Qualcomm, Sharp Corp. and a sovereign wealth fund of the United Arab Emirates.
More details, per a source familiar with the situation:
Saudi Arabia's Public Investment Fund has the right to refrain from participating in deals of over a certain size.
It also has the right to sit in on deal meetings, but it doesn't have a vote.
The above negotiations delayed the initial close, which originally had been expected to occur months ago.
Because of potential conflicts of interest related to existing investments in Uber (Saudi PIF) and Didi (SoftBank), Vision Fund will not participate ride-hail deals anywhere.
SoftBank continues to seek the elusive $100 billion mark, in part, because Son has a preference for big, round numbers (seriously). The fact that hitting such a figure could remain six months off, however, indicates that the extra $7 billion remains elusive.
Go deeper