SoftBank is the word on Silicon Valley's lips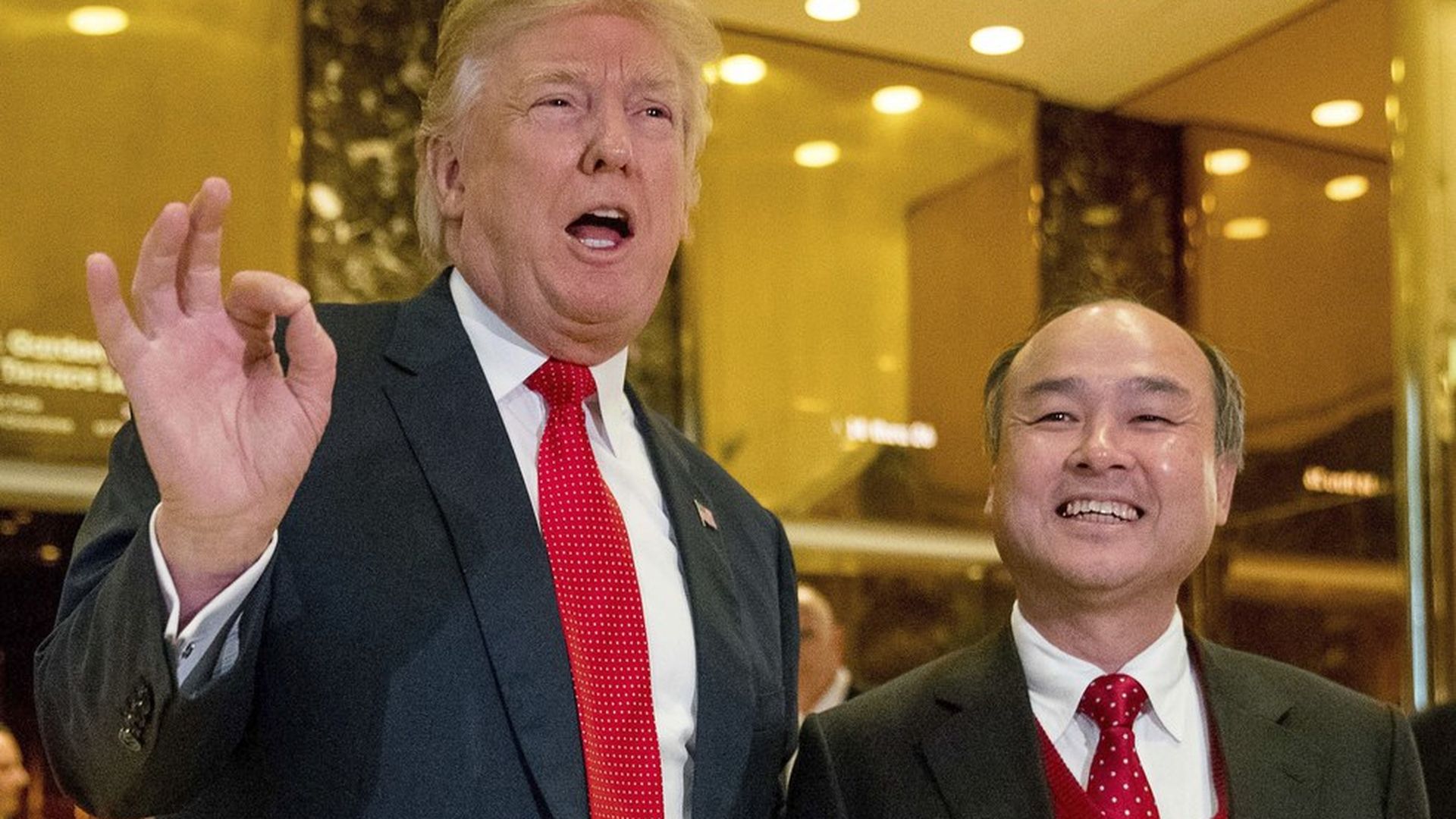 I spent the past few days meeting with Bay Area tech execs and investors, and there was one thing they all wanted to discuss: SoftBank.
Context: Japan's SoftBank Group has quickly become the Daddy Warbucks of Silicon Valley, investing huge sums into tech companies at dizzying valuations. Much of this is through the firm's new Vision Fund, which so far has closed on around $93 billion of its $100 billion target, although plenty of other deals have come off of SoftBank's regular balance sheet (including the recent financing for Southeast Asia ride-hail company Grab). SoftBank also is a White House favorite, with founder and CEO Masayoshi Son having done the Trump Tower shake-and-snap prior to inauguration day.
Cash flow: SoftBank is providing an enormous amount of interim liquidity to venture capital funds, often stapling secondaries to its primary transactions. Some of this is a bit strong-armed – SoftBank often insists on the secondary sales, unlike past DST Group models which usually were structured more as voluntary offers with a dollar cap – but VCs remain grateful for the opportunity, particularly as LPs are begging for cash in the relative absence of tech IPOs.
Reward and risk: SoftBank is often partial to shock-and-awe financings, giving startups a huge balance sheet in order to panic their rivals. It's basically the playbook Uber followed for years. While this can certainly have its desired effect, there also is some concern that it will weaken startup founder discipline, thus becoming a long-term burden.
Structure: Multiple sources say that Vision Fund includes an 8% hurdle rate, which means it needs to return 8% to limited partners before SoftBank begins collecting carried interest. It remains unclear if the supposed 1% management fee is consistent across the LP roster (i.e., does Saudi get a discount), and if the management fee is on called capital or on committed capital.
The latest: SoftBank is part of a new $500 million funding round for WeWork, aimed at Chinese market expansion. Kia has more.
Go deeper