Small business confidence hits 12-year high
Small business confidence reached its highest level in January since 2004, according to the National Federation of Small Business. That's after December saw the largest one-month increase in confidence in the survey's history.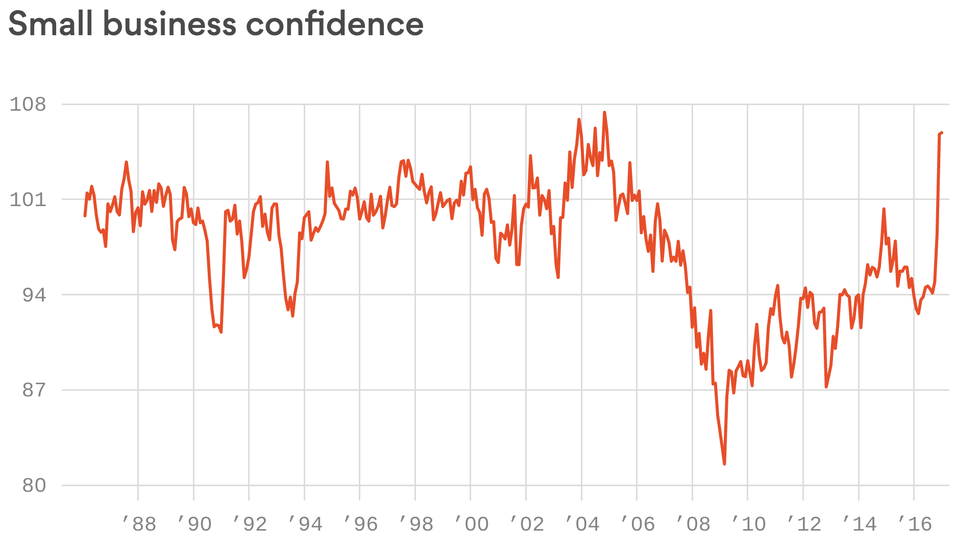 Why it matters: Small business owners are retaining faith in the Trump administration's ability to lower taxes and reduce burdensome regulations. But the GOP faces some issues that may soon anger a portion of this usually loyal Republican demographic. The prime example is the implementation of a border-adjusted tax, which would raises duties on importers.
Go deeper