Sleep monitoring startup Hello is seeking a savior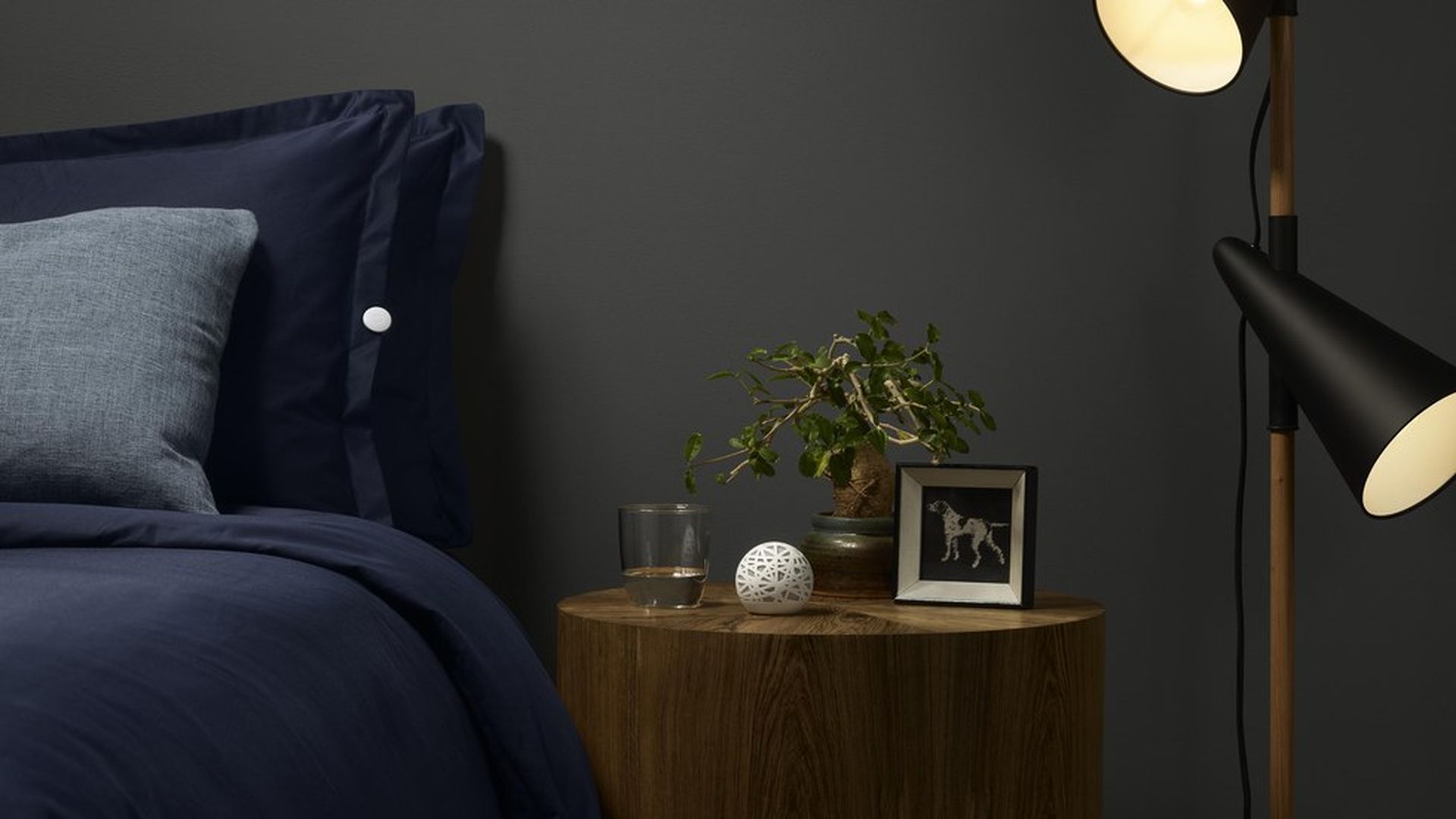 Hello, a sleep monitor maker that raised over $40 million in venture capital, has laid off most of its employees and is seeking a buyer for its remaining assets, Axios has learned. The San Francisco-based company did recently hold what one investor referred to as "fire sale" talks with Fitbit, but no deal was reached.
Winding down: On Monday, Axios found a moving truck outside of the startup's Shotwell Street headquarters, while rows of empty workstations were visible via the storefront-style office windows. One of the few men on site works for Sherwood Partners, a firm known for winding down tech startups, who said that Hello was moving elsewhere in the Bay Area.
Hello founder and CEO James Proud did not return a request for comment on the company's status, nor on why it continues to sell product via both its own website and third parties like Amazon. There are several social media complaints from customers who say they've been unable to receive replies from customer service. [Update: Proud has now confirmed the news via a Medium post]
Axios also sent emails to several other listed employees and the company's "press" line, but got no reply. Marketing director Angela Chang recently left to join Facebook, per her LinkedIn profile, but remains listed on the Hello website.
Background: Proud ― one of the earliest Thiel Fellows ― founded the company in 2012. The startup spent over a year developing a wearable tracker but ultimate decided on a sleep-focused device, which raked in $2.4 million via Kickstarter in 2014. Its investors include Singapore sovereign wealth fund Temasek, Facebook executives David Marcus and Dan Rose, former Twitter CEO Dick Costolo, and hardware executive Hugo Barra. Hello's Sense device aims to help people sleep better by tracking their sleep patterns and helping them improve their habits.
Go deeper