SiriusXM buys into Pandora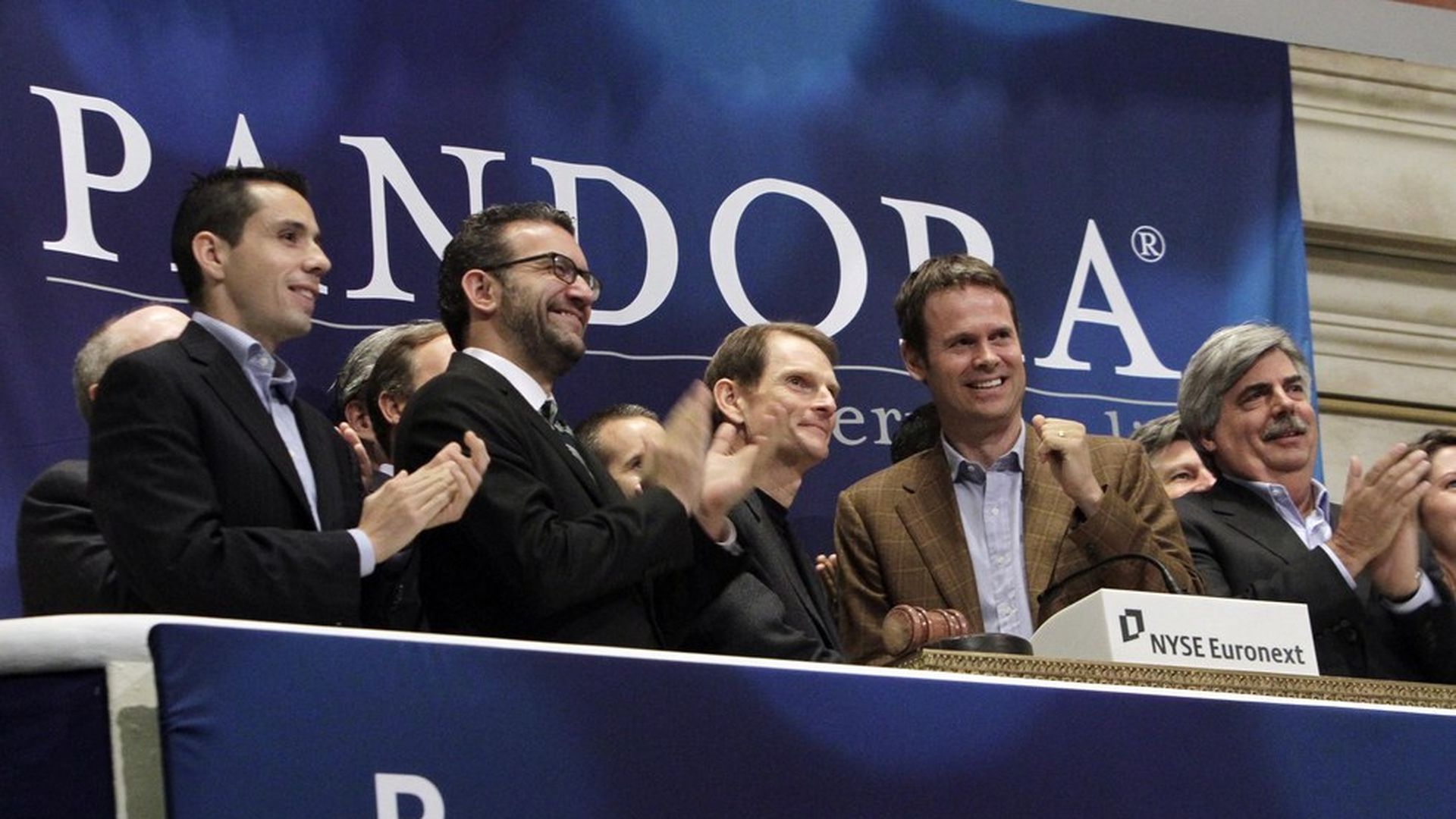 SiriusXM today agreed to make a $480 million minority investment into Pandora, in a strategic tie-up between the nation's largest satellite radio provider with its largest Internet radio provider. Pandora, whose stock climbed more than 5% on the news in early Friday trading, also said that it will sell its TicketFly unit to privately-held Eventbrite for $200 million.
How we got here: SiriusXM originally offered to buy Pandora last summer for $3.4 billion, but was rebuffed. It then tried again earlier this year at a much lower price ― Pandora currently is valued at just around $2 billion ― and was turned down again. Then Pandora agreed last month to take a $150 million investment from private equity firm KKR. Sirius responded with this $480 million offer for a minority stake, which was accepted. The KKR deal is now dead, although KKR will receive a $22.5 million break-up fee.
Board shuffle: Sirius will get three seats on Pandora's board of directors, including chairman (KKR had been expected to take one seat). CNBC's David Faber reports that the chairman role may be filled by Sirius CEO Jim Meyer or Liberty Media CEO Greg Maffei (Liberty controls Sirius). Maffei would be a particularly interesting choice, given that in March he criticized Pandora management by saying: "It has a better product than other free services. I don't think they've attacked that opportunity as well as they could."
Rough day at the office: KKR might also today have lost out on its play for Toshiba Corp.'s $18 billion chips unit, with an overnight report from Reuters that consortium lead Japan Innovation Network Corp. plans to replace KKR with Bain Capital. We've not yet been able to confirm the flip, with one source close to KKR saying that the deal team was "baffled" upon initially reading the Reuters report.
Go deeper