Silicon Valley's sexist swamp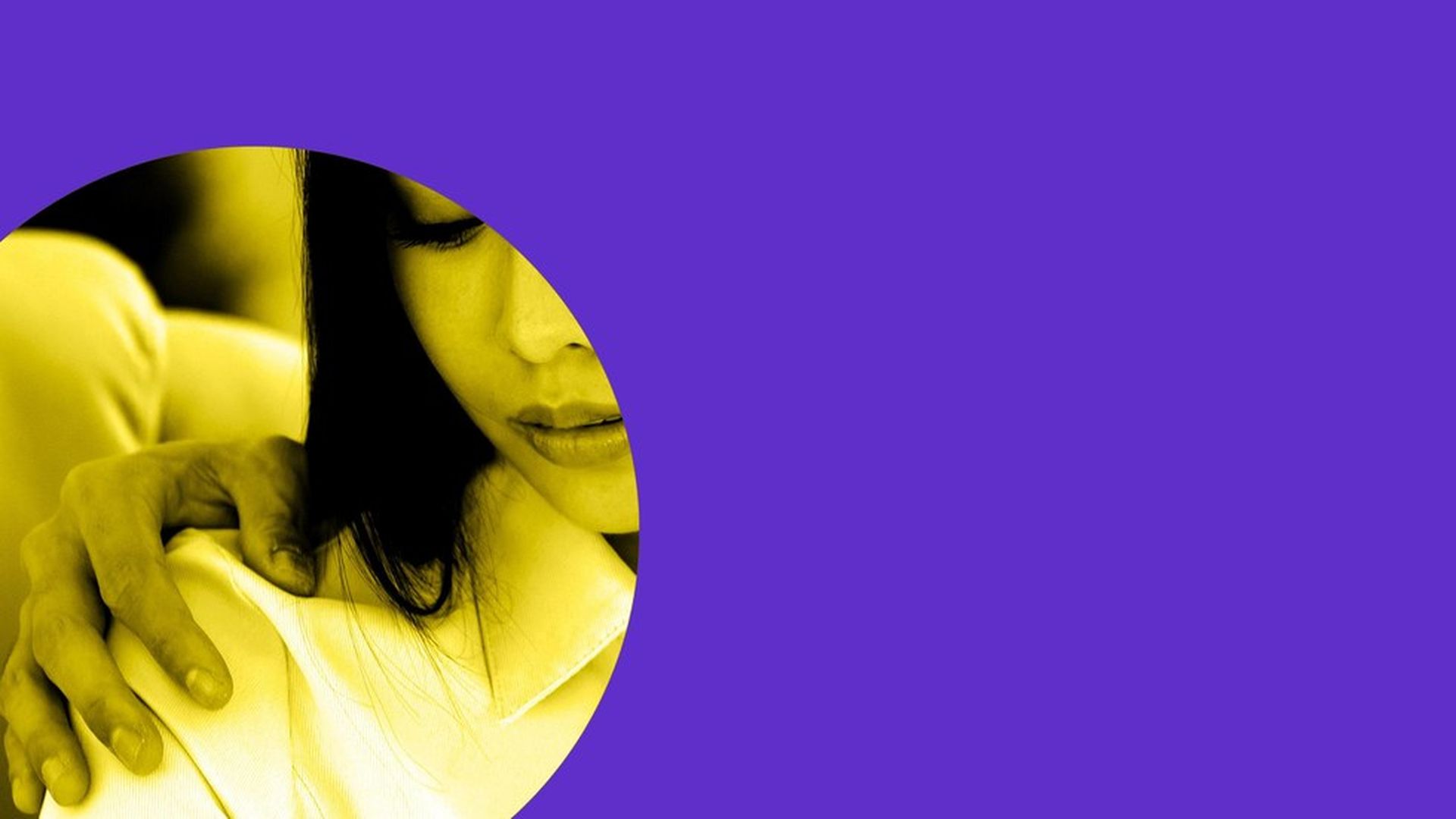 "What do you know about a VC named Justin Caldbeck?"
That was the question my (now former) colleague Leena Rao asked last year, at the end of an unrelated conversation. I replied that I knew little more than his official bio, including some news I had broken a few years earlier that he had left Lightspeed Venture Partners to form a new firm called Binary Capital with a pal of his who had left General Catalyst. Leena then said she had heard stories about sexual harassment toward female founders, and that it seemed to be an open secret among a subset of Silicon Valley's small (but tight) network of women VCs and founders.
Bottom line: This story is much longer than what we typically print here at Axios, but it needs to be told and amplified. Only sunlight can burn away this sort of behavior, and protect others from it in the future.
Update: Justin Caldbeck has taken an indefinite leave of absence from Binary Capital.
But we were not the only reporters who began chasing this story. Again, open secret. At least two others were onto it as well, including The Information's Reed Albergotti, who yesterday published a must-read account that includes on-the-record statements from three founders:
"The women who made the allegations include Niniane Wang, who co-created Google Desktop and served as CTO of Minted, and Susan Ho and Leiti Hsu, co-founders of Journy, a travel planning and booking service. Ms. Wang alleges Mr. Caldbeck, while informally trying to recruit her for a tech company job, tried to sleep with her. Ms. Ho said that Mr. Caldbeck, while discussing investing in their startup, sent her text messages in the middle of the night suggesting they meet up. Ms. Hsu says that Mr. Caldbeck groped her under a table at a Manhattan hotel bar."
These stories are largely in line with what two other female founders (who requested anonymity) told me about their own experiences while seeking to raise money from Caldbeck, who provided the following statement:
"Obviously, I am deeply disturbed by these allegations. While significant context is missing from the incidents reported by The Information, I deeply regret ever causing anyone to feel uncomfortable. The fact is that I have been privileged to have worked with female entrepreneurs throughout my career and I sincerely apologize to anyone who I made uncomfortable by my actions. There's no denying this is an issue in the venture community, and I hate that my behavior has contributed to it."
To be clear: I also have spoken to some female founders who had no such experiences with Caldbeck. But the consistency in the accusers' stories, and the vestigial fury in the voices of those women I spoke with, is too noticeable to ignore or sweep under the rug as he said/she said.
It also would be to ignore separate accusations against Caldbeck by the female founder of a company in which he had led a Lightspeed investment (and where he served as board observer). The situation rose to the broader board level, with the ultimate resolution resulting in non-disclosure agreements on all sides. Lightspeed also would sell some of its existing investment in the company to a different investor, although the exact reason for that remains in dispute (what isn't disputed is that Lightspeed's sold shares would later rise in value).
Moreover, some of the accusations date back to before Caldbeck's time at Lightspeed, from when he was a junior investor at Bain Capital Ventures. From a female founder I spoke with:
"I'm there trying to get an investment from Bain, and he's literally telling me we should finish the conversation in his hotel room. He knew I had a boyfriend, but apparently that meant more to me than it meant to him. This wasn't just casual flirting, which would have been bad enough."
Why it matters: Because it f'ing matters. The power dynamic between venture capitalists and fundraising founders is virtually the same as a boss and an employee. To even give a whiff of a sexual quid pro quo is not only to abuse your position, but is to absolutely devastate (usually first-time) female founders who already know that they stick out in a male-dominated startup ecosystem. If you've even walked up within spitting distance of the line, you've walked too far.
These founders also worry that by speaking up — particularly early in their careers — they could be branded as "that one" who isn't worth the risk. I do hope, however, that women putting their names to these allegations in Albergotti's story, combined with Susan Fowler's nuclear bomb of a blog post, will encourage others to speak up. The unfortunate truth is that I simply could not write this until Albergotti published, as I didn't have anyone on the record, which is virtually essential from a journalistic perspective. This is not to diminish the bravery of those who spoke anonymously, but rather to reflect a basic truth: Only sunlight can burn away this sort of behavior, and protect others from it in the future. These experiences should not be part of startup life.
Go deeper