Sheriff David Clarke joining Trump administration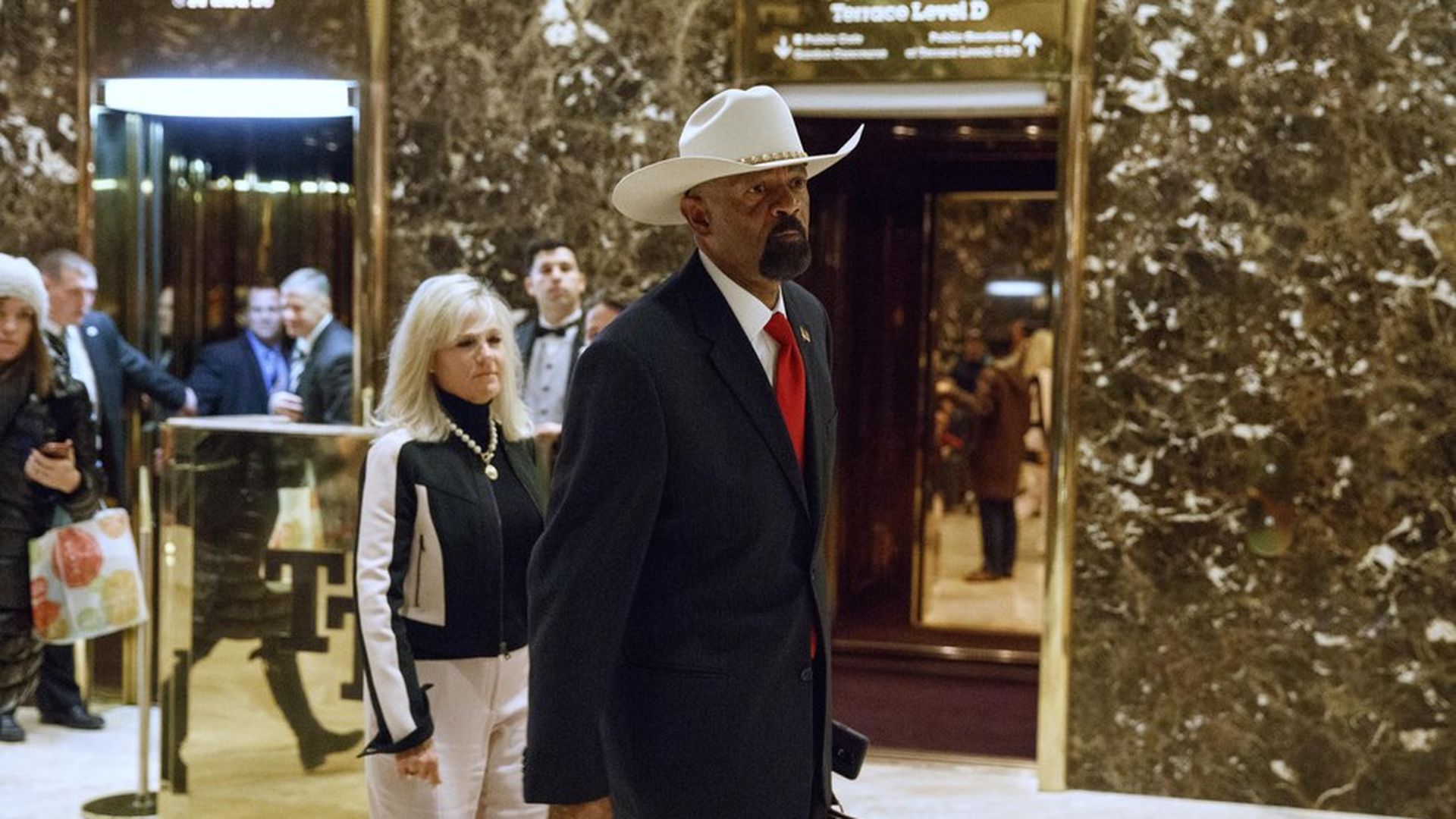 David Clarke, the Milwaukee County sheriff with a penchant for controversial statements and a history of inmate deaths in his jail, says he's joining the Trump administration as an assistant secretary at the Department of Homeland Security. Clarke is a frequent Fox News guest and a favorite with many of Trump's grassroots supporters.
Juliette Kayyem, who served as the DHS Assistant Secretary for Intergovernmental Affairs in the Obama administration, wrote on Twitter that Clarke would be taking her old job, adding: "I am floored. And feel for my career staff."
As the Daily Beast has reported, he traveled to Moscow in 2015 to meet with a Russian official who had been sanctioned by the U.S. government.The position doesn't require Senate confirmation.
Go deeper