Shell pledges to cut carbon footprint in half by 2050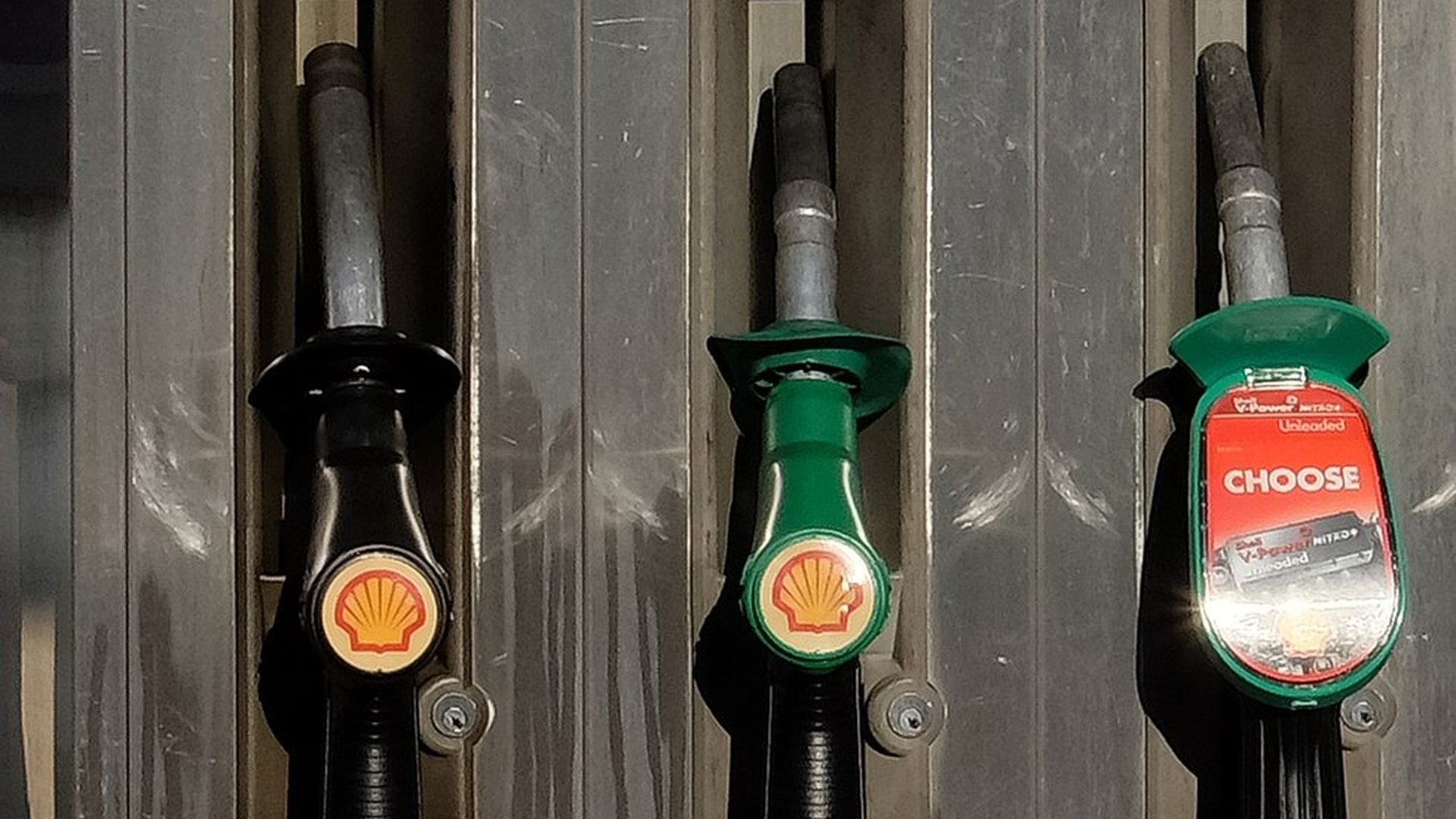 Yesterday, Royal Dutch Shell said it would aim to cut the "net carbon footprint of its energy products by around half by 2050," with an interim reduction goal of 20% by 2035.
Why it matters: The pledge is the latest sign of how the world's biggest oil and gas companies are positioning themselves on climate change. It also comes on the heels of Shell's deepening involvement in electric vehicle charging.
"This measure will be tracked over time, with reviews every five years to ensure Shell is progressing in line with societal progress towards the carbon footprint reduction required to meet the Paris goals," the company said.
In addition, Shell said it would boost spending on its alternative energies division from $1 billion to $2 billion per year until 2020, but it remains a small part of the company's overall portfolio.
Yes, but: I reached out to Andrew Logan, director of oil and gas for the sustainable investment group Ceres, for some perspective on Shell's carbon goal. Here's what he told me in an email exchange...
While the specific goals here...are probably not ambitious enough, and are more back-weighted than I would like, Shell's acknowledgement that it needs to address product emissions, and align with Paris, crosses a psychological barrier that the industry up until now had steadfastly avoided.
It also draws a clear line between it and the US majors like Exxon, which has said that it believes a 2 degree goal is so unlikely that it is not worth planning for.
So the split in the industry continues to widen, with Shell, Statoil and Total actively preparing for a low-carbon future, and Exxon et al doubling down on business as usual.
Go deeper: The New York Times looks at Shell's plans here.
Go deeper