Sheldon Adelson privately supports anti-McMaster campaign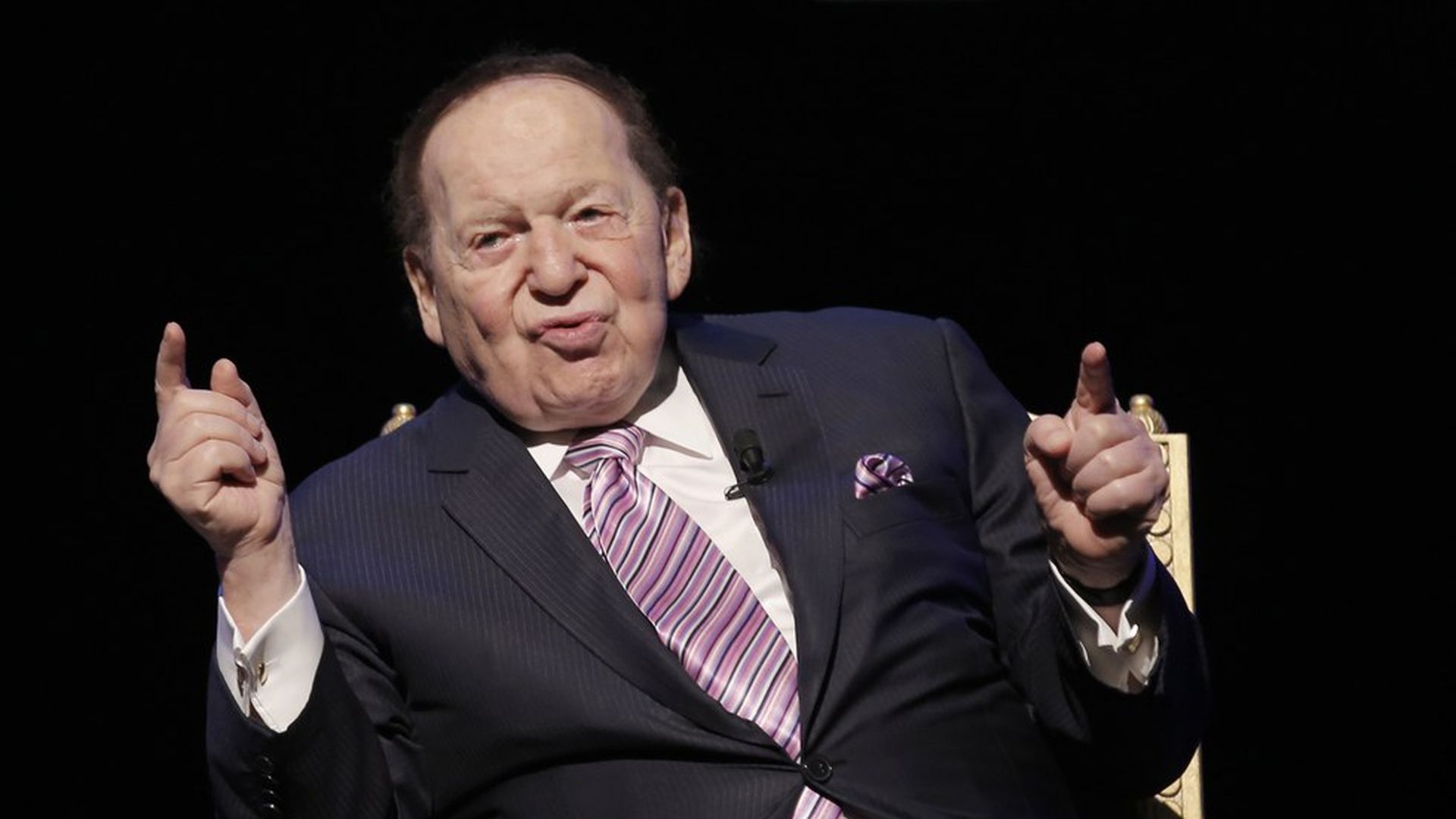 Republican megadonor Sheldon Adelson has privately told one of his allies that he supports a campaign that depicts H.R. McMaster as anti-Israel and seeks to remove him from his post as national security adviser.
In an email to Mort Klein, the president of the Zionist Organization of America, Adelson writes: "Now that I have talked to somebody with personal experience with McMaster, I support your efforts."
Why this matters: Adelson is arguably the most influential donor in Republican politics, spending tens of millions of dollars each election season. He also funds the ZOA, which has been relentlessly attacking McMaster and leading an outside campaign to remove him from his post.
Adelson's spokesman Andy Abboud told Axios recently that Adelson had nothing to do with ZOA's campaign against McMaster and was "perfectly comfortable" with the job McMaster was doing.
Abboud was correct about Adelson being unaware of the campaign, though Adelson makes clear in his email to Klein that he was never "comfortable" with McMaster because he knew nothing about him.
What changed: Adelson tells Klein he spoke with Safra Catz, the Israeli-born CEO of Oracle. Adelson says Catz told him about a dinner she had recently with McMaster and "it certainly enlightened me quite a bit."
But Adelson also makes clear in his email that he doesn't want to be publicly associated with the campaign against McMaster. (Klein never claimed Adelson was supporting it, and while he accepts funding from Adelson he is known as an independent Israel hawk who cannot be corralled, even by his major donor.)
The pushback: A White House source points out that the Israel team at the White House, including noted right winger Ambassador Friedman, "feel McMaster is remarkably pro-Israel and he just had a meeting with senior Israeli officials where he won plaudits from them for understanding their unique security needs."
Go deeper