Sexual and physical abuse rife in nursing homes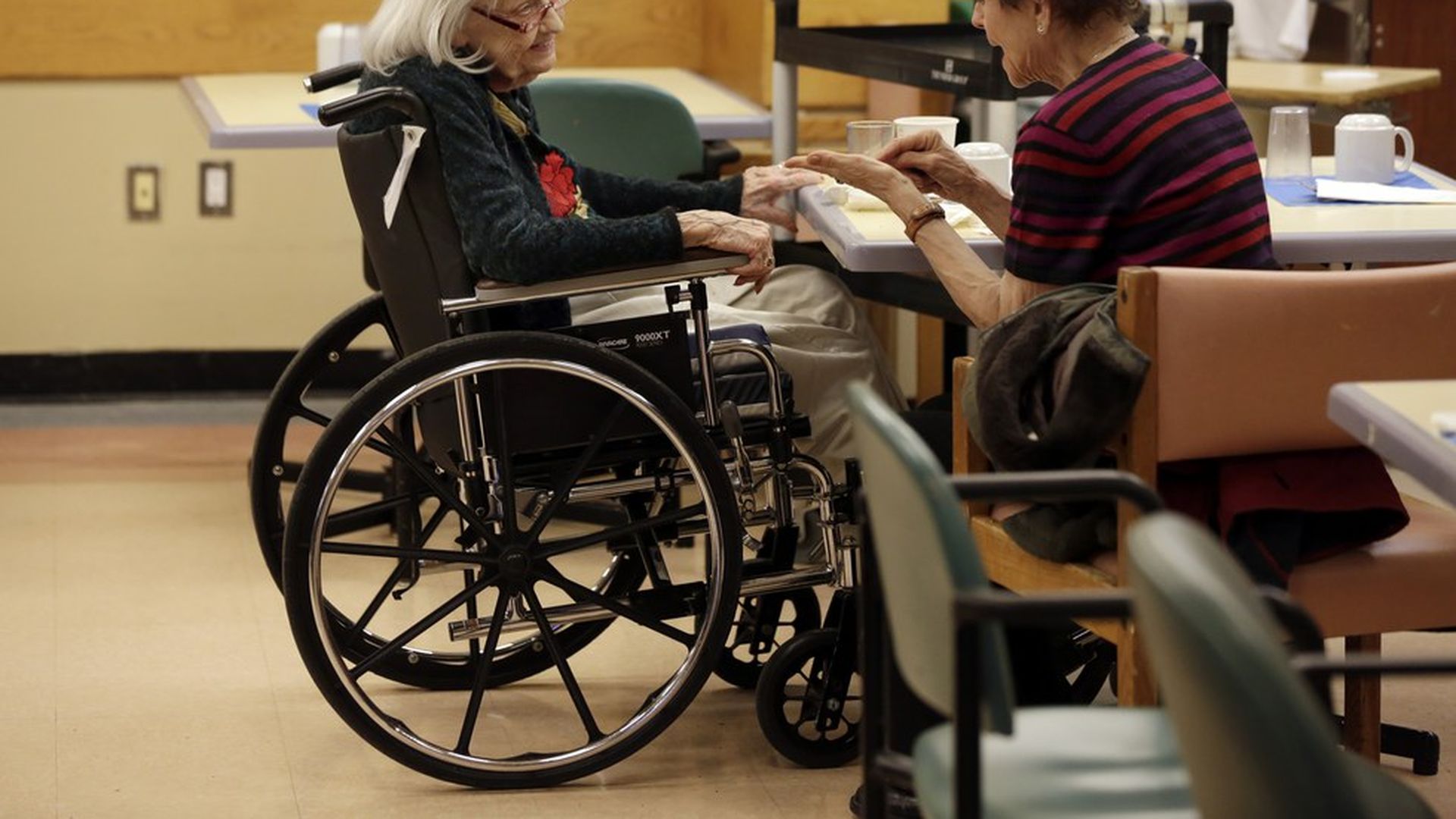 The inspector general for the Department of Health and Human Services issued an alert Monday warning of widespread sexual and physical abuse of seniors in nursing homes — and many instances aren't being reported to police or other agencies.
The preliminary results of a larger audit, which will be issued in the next year, found 134 Medicare enrollees who lived in nursing homes from 2015 through 2016 had gone to an emergency room for injuries tied to potential abuse or neglect.
Why it matters: The HHS inspector general does not issue alerts or release preliminary audit results often. But the watchdog agency wanted to push the information out early to prevent similar abuses from happening. "We're horrified by some of the things that we're reading," Curtis Roy, an assistant regional inspector general who directed the audit, told Axios. "There's never an excuse to let anyone suffer from this kind of abuse."
Context: The agency decided to investigate how Medicare beneficiaries were being treated at skilled nursing facilities after reading several CNN reports detailing abuse, watching several YouTube videos that caught offenses, and observing similar situations occur in group homes. The preliminary results, which included two graphic examples, showed many seniors are being raped or abused by both other nursing home residents or staff.
Next steps: The final audit will make formal recommendations. In the meantime, the inspector general's office wants the Centers for Medicare and Medicaid Services to take these steps to improve its procedures:
Start matching Medicare claims for emergency room services with claims for nursing home services "to identify instances of potential abuse or neglect."
Use its power, granted by the Affordable Care Act, to impose fines or terminate Medicare licenses of nursing homes that allow the behavior to occur or fester. That law has been on the books since 2011, but HHS has not given the OK for Medicare to enforce it yet.
Go deeper