Sessions reportedly offered to resign amid tensions with Trump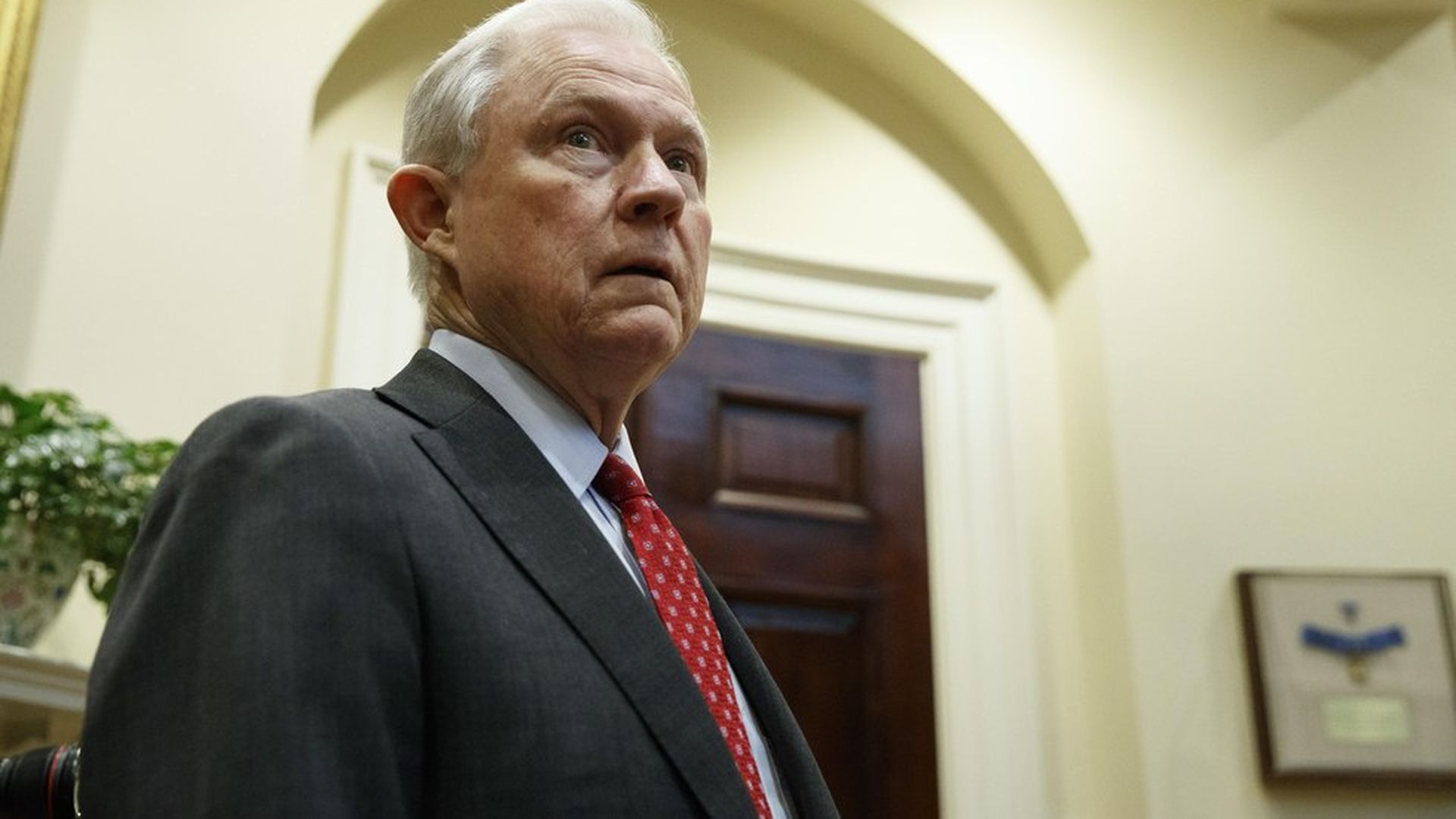 Attorney General Jeff Sessions suggested he could resign as tensions with President Trump rose, ABC News' Jonathan Karl reports. The NYT's Maggie Haberman later confirmed Karl's report, adding that Trump declined Sessions' offer.
The source of the tension: Sessions' decision to recuse himself from the Russia probe, which he did not consult with Trump about ahead of time. Deputy A.G. Rod Rosenstein took over for Sessions, and later named Robert Mueller as special counsel in the case.
Per Karl, "Trump's anger over the recusal has not diminished with time. Two sources close to the president say he lashed out repeatedly at the attorney general in private meetings, blaming the recusal for the expansion of the Russian investigation… but sources say the frustration runs both ways."
Where things stand:
Sean Spicer
declined to say at Tuesday's briefing
whether Sessions has Trump's confidence. A Justice Dept. spokesperson did not confirm or deny that he had offered his resignation.
Go deeper