Sessions hires top lawyer Chuck Cooper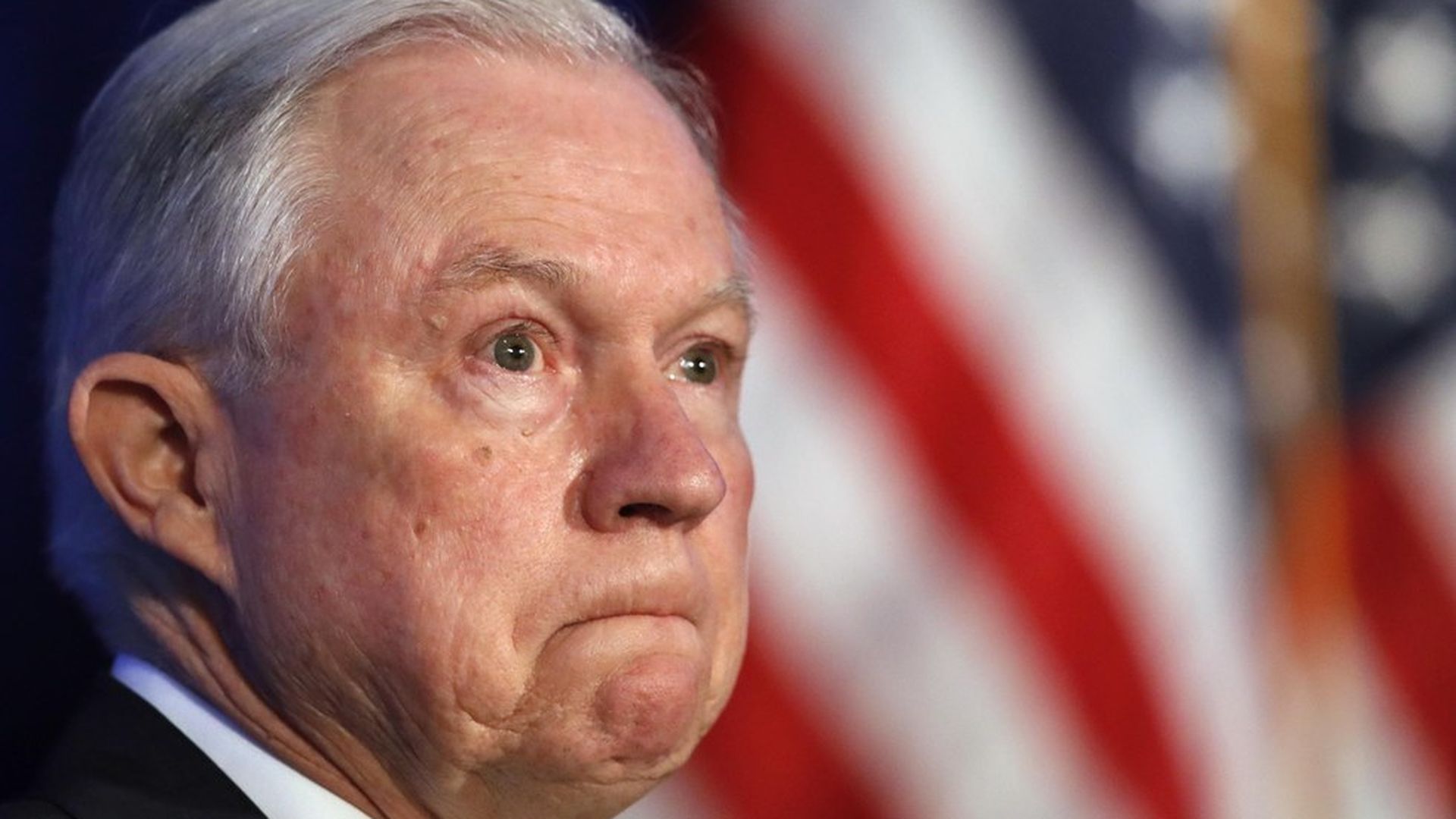 Attorney General Jeff Sessions has hired Chuck Cooper, a top lawyer who was recently considered for solicitor general, to represent him, National Law Journal's Katelyn Polantz reports.
Cooper confirmed to Polantz that he's Sessions' lawyer, but wouldn't say if his work would be related to the ongoing Russia investigations. Cooper has argued multiple cases before the Supreme Court, and has known Sessions for some time.The trend: Everyone is lawyering up, from President Trump to Vice President Pence to Jared Kushner. What's next: Sessions has already testified before the Senate Intelligence Committee, but Congressional investigators have said they have additional questions — and Special Counsel Robert Mueller likely does as well.
Go deeper