Sequoia Capital shakes up leadership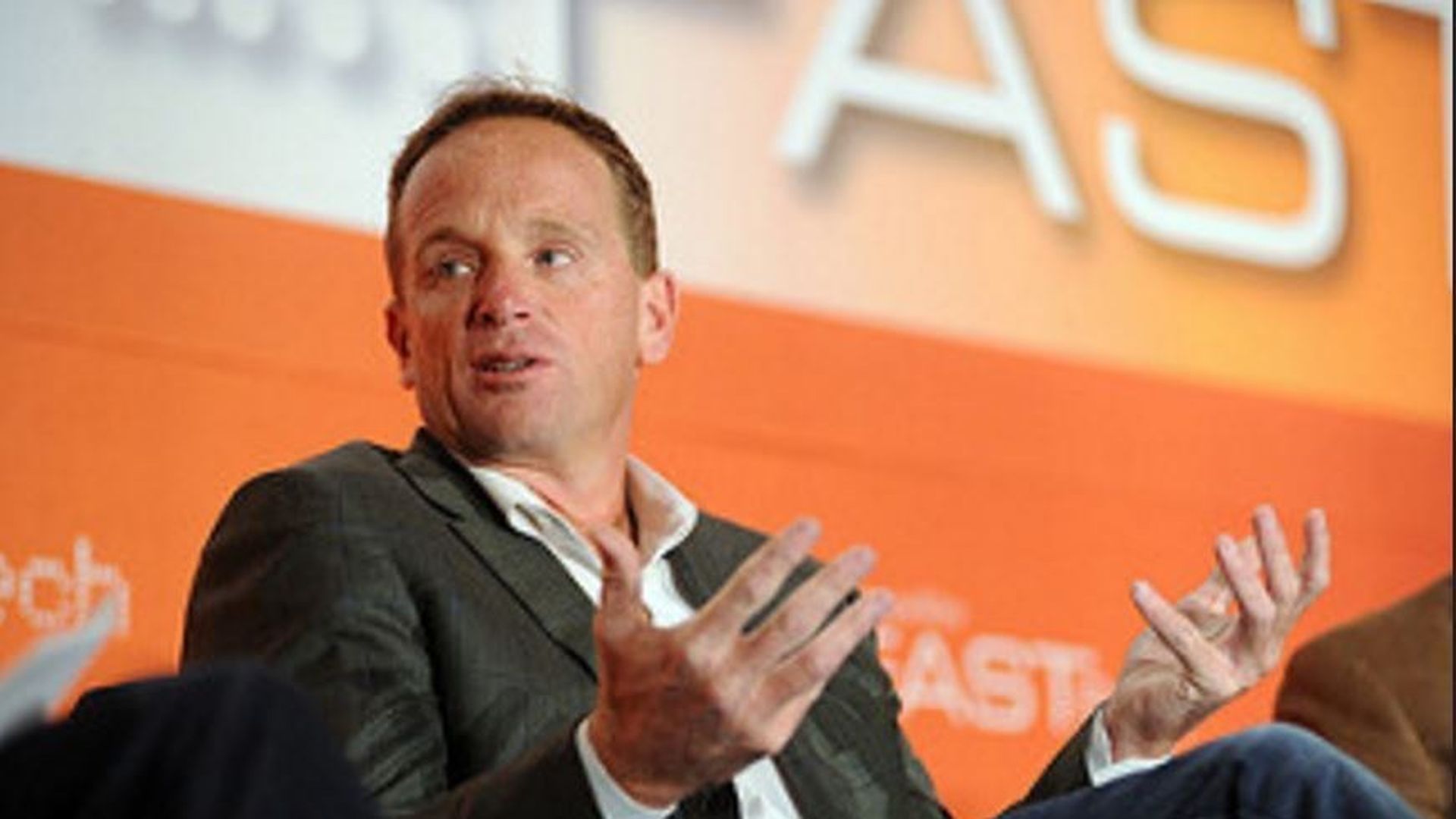 Sequoia Capital on Tuesday told investors that partner Jim Goetz will be stepping back as one of the firm's "stewards" and co-head of U.S. venture capital, to be succeeded by Roelof Botha. It is the third major management transition in the history of Sequoia, a Silicon Valley stalwart that has backed such companies as Apple, Cisco, Google, PayPal and WhatsApp.
Why Goetz matters: The guy is a VC legend. For years Goetz flew under the radar despite big wins like Palo Alto Networks. But that all changed in 2014, when Facebook bought WhatsApp for $19 billion. Not only was it the largest-ever purchase of a VC-backed company, but Goetz somehow persuaded WhatsApp's founders to never accept venture capital from any other firm.
Goetz tells Axios: "It's clear that it's time to empower the next generation, which means that I need to get out of their way. I'm going to stay away for a few months, but will keep my board seats and serve as a consigliere to Roelof when needed. Then I plan to come back and keep making new investments, and I'd expect to do more new investments in the next three years than I did in the last three."
Why Botha matters: Not only has the South African native (and former PayPal CFO) led deals like YouTube and Instagram, but his current portfolio includes such "unicorns" as Eventbrite and MongoDB. Now the 43 year-old gets to leave his mark on Sequoia's future leaders.
Botha tells Axios: "My role is really to help develop our next generation of investors. So many people stay around too long and get too much credit compared to their teams. I want to make sure the team we have here continues on well past me, just as Jim has done."
Why Sequoia matters: It is estimated that Sequoia-backed companies comprise around 20% of the NASDAQ's overall value.
Why the transition matters: It can be very hard for small partnerships in the VC or private equity space to have successful management transitions, let alone several of them. Sometimes founders want to realize some sort of equity for their work, or keep their name on the door. Sequoia founder Don Valentine, however, intentionally chose a firm name in 1972 that reflected long-lived stability, and later handed over the reins to Doug Leone and Michael Moritz without asking for a dollar in return. Moritz stepped back a bit in 2012 due to health concerns, and Leone asked Goetz and Neil Shen to take on the "Sequoia Steward" role while Leone focused on running the day-to-day. Now Goetz is following tradition by passing it on.
Leone tells Axios: "In 1996, Don met with Michael Moritz and me in a conference room. He shared three messages. First, he said he'd like us to guide the partnership. He did not ask for anything in return. Second, he said you decide if you want me around. Finally, he slid a piece of paper across the table. It had a couple dozen categories of investor responsibilities, with checkmarks beside the things he was willing to do going forward.
Don had observed partners at other firms staying around too long, in some cases even falling asleep in meetings, and clinging on to too much of the economics. He believed that was very damaging, and wanted to ensure it never happened to Sequoia."
Other changes: Botha had been co-leading the U.S. venture team the Goetz, but now will be joined by Alfred Lin. Sequoia's U.S. growth equity business will be co-led by Pat Grady and Michael Abramson. Leone will take on more of a role overseeing the firm's global platform ― it has major operations in both China and India ― and at some point plans to scale back his involvement (although no time table has been set).
The letter: Below is what Goetz sent to Sequoia limited partners:
Disruption is at the heart of our business. It's what creates opportunities for Sequoia entrepreneurs, and it's what helps them produce extraordinary returns for our LPs. Ironically, it's also the force that many venture capital firms resist, often contributing to their own decline.
Sequoia is the exception.
Over the past 45 years, starting with Don Valentine, Sequoia has embraced change as much within our partnership as outside it. That willingness to renew and reinvent – often by empowering the less experienced among us – has been the foundation of our success. I am deeply indebted to Doug and Sir Michael for the trust they placed in me, first as a Sequoia-backed entrepreneur, later as co-lead of the venture business, and more recently as a Sequoia Steward. Implicit in that arc is an obligation to pay it forward to the next generation. That time has come.
During the coming week I plan to step aside from my leadership responsibilities. I do so with great confidence in this next generation of leaders. They represent a gifted cohort who bleed Sequoia, and their fresh ideas will spur the next wave of reinvention. More to come on these well-deserved changes from Doug.
To ensure a smooth transition and encourage change, I am going to decamp from the Menlo office for a few months. I will remain a GP in existing funds and continue to represent Sequoia on boards. When I return, I intend to sponsor new investments but I plan to reduce my workload, so that I can start saying "yes" to some of the other aspects of my life that have been on hold over the past twenty years.
Forever grateful.
JJG
Go deeper