Senior official contradicts Trump's South Korea stance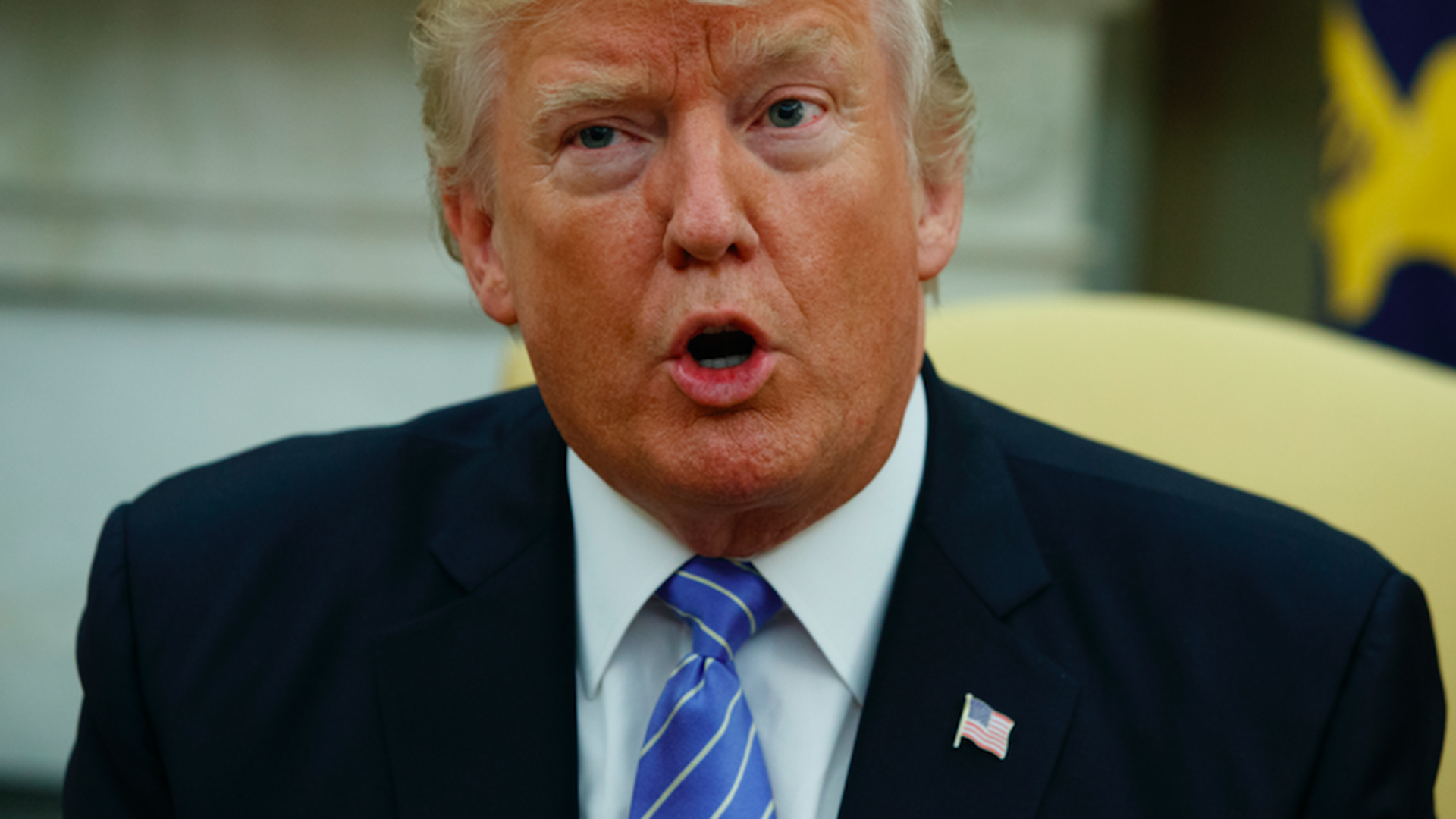 On the eve of South Korean President Moon Jae-in's meeting with President Trump, a senior White House official told reporters in a background briefing that South Korea is not, in fact, a "laggard" on military burden sharing:
"South Korea in many respects is the model ally because they are spending somewhere in the order of 2.7% of their GDP on their defense. Burden sharing is always going to be part of the conversation with our allies. President Trump has made that clear, but we shouldn't view South Korea as somehow laggard on that front."
Why this matters: The senior White House official is directly contradicting Trump's long-running public statements — where he has frequently condemned South Korea for being a freeloader. This could preface a strategic shift for the administration. During the presidential campaign, Trump told CNN's Wolf Blitzer: "South Korea is a money machine but they pay us peanuts...South Korea should pay us very substantially for protecting them."
During Wednesday's briefing — a prelude to Moon's visit to the White House on Thursday, where he'll have cocktails and dinner with Trump — the senior White House official praised South Korea for paying an "enormous amount of money to help host U.S. troops in their country including through things like...the new base, south of Seoul, which 92% of that cost was shouldered by South Korea."
Since taking office, Trump has used far more bellicose rhetoric than his senior advisors — with the prominent exception of Steve Bannon — when it comes to South Korea:
Trump upset the South Koreans when he told Reuters in April he expected them to pay for the "billion dollar system," THAAD, to defend against North Korean missiles. Trump's national security adviser, H.R. McMaster, had to clean-up Trump's statement, assuring the South Koreans that "until any re-negotiation that the deal is in place, we will adhere to our word" to pay for the missile defense system.
Trump also told Reuters the Korean trade agreement was "a horrible deal, and we are going to renegotiate that deal or terminate it." In Wednesday's briefing the senior White House official used more diplomatic language — saying "I think they will have a friendly and frank discussion about the trade relationship."
The official did, however, specify the areas of tension on trade: "He will be, I think, forthright in terms of talking about things like U.S. autos and the fact that there are still some barriers to U.S. auto sales in Korea, certainly the enormous amount of steel that sometimes ends up surplus, Chinese steel that comes to the United States via South Korea."
Go deeper