Senator wants Google, Facebook to testify on sex-trafficking bill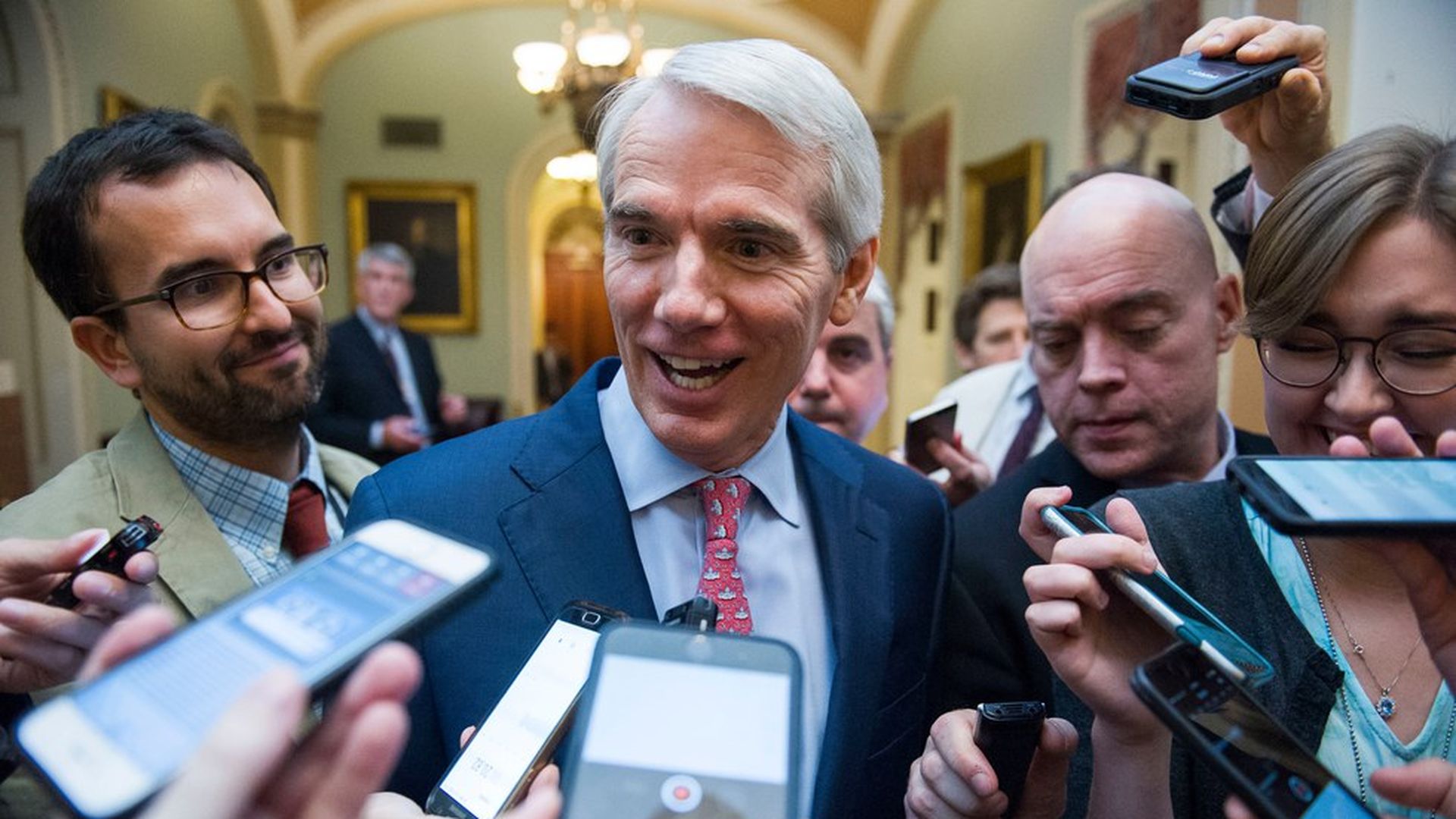 A Republican senator wants Google and Facebook to publicly defend their opposition, articulated through one of their top trade groups, to a bill aimed at stopping sex-trafficking. The companies say it would imperil them legally.
The bigger picture: Large tech companies are no longer sacred in Washington and lawmakers keep suggesting their executives should testify.
The details:
The Senate Commerce Committee will hold a hearing next week on the Stop Enabling Sex Traffickers Act. It would weaken a provision that protects websites like Google, Facebook and YouTube from being sued for what their users post, so that trafficking victims could sue sites that facilitated the crime. The industry has said this could have disastrous consequences for the platform business model.
Lawmakers will hear testimony from a staffer for the Internet Association, which represents both companies. Bill sponsor Sen. Rob Portman wants the companies to show up themselves.
Two Senate sources tell Axios, however, that the companies were offered the opportunity to testify and said no. Instead they pointed towards the Internet Association. Facebook declined to comment on whether they had declined an opportunity to testify, Google did not respond.
Key quote: "I would hope that they would come and testify and tell the American people why they oppose it," Portman told Axios. "Whoever opposes it — if they're out lobbying against it, we should hear from them. Rather than behind closed doors, talk about it publicly."
Go deeper