Senate Republicans have a tentative deal on $1.5 trillion in tax cuts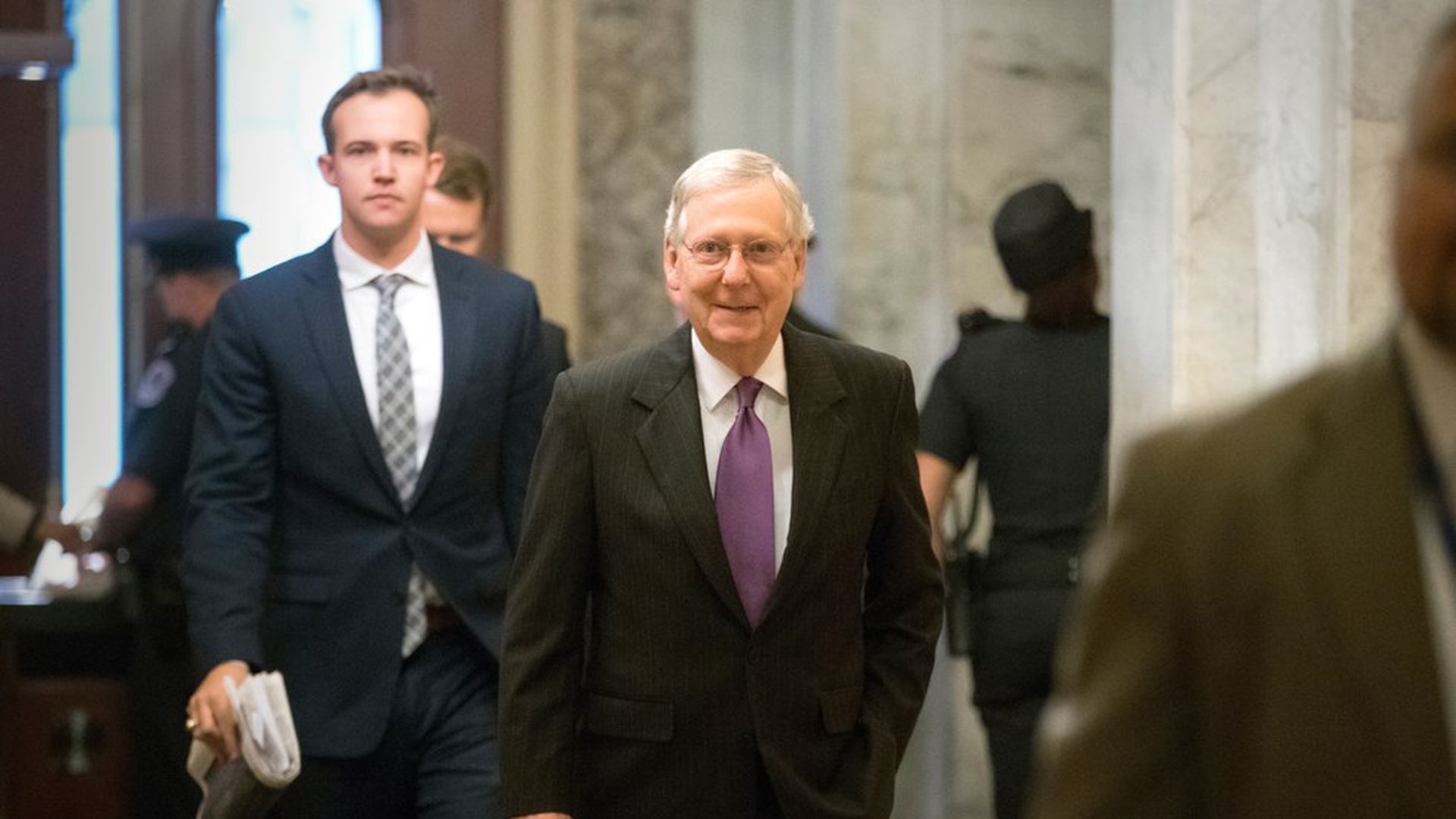 Top Republicans have decided on a tentative budget plan that would grow the government's $20 trillion debt by $1.5 trillion over the next decade, according to AP congressional sources. Bob Corker, a senator who had been against increasing the deficit, said the talks have "potentially gotten to a very good place."
Why it matters: The $1.5 trillion would "allow deeper cuts to tax rates than ...if Republicans followed through on earlier promises" not to add to the deficit, per the AP. Agreeing on a budget plan is the first step in getting a tax bill through Congress. Republicans are expected to release more specifics on tax policy next week.
Go deeper