Senate panel keeps tax cuts and ACA repeal separate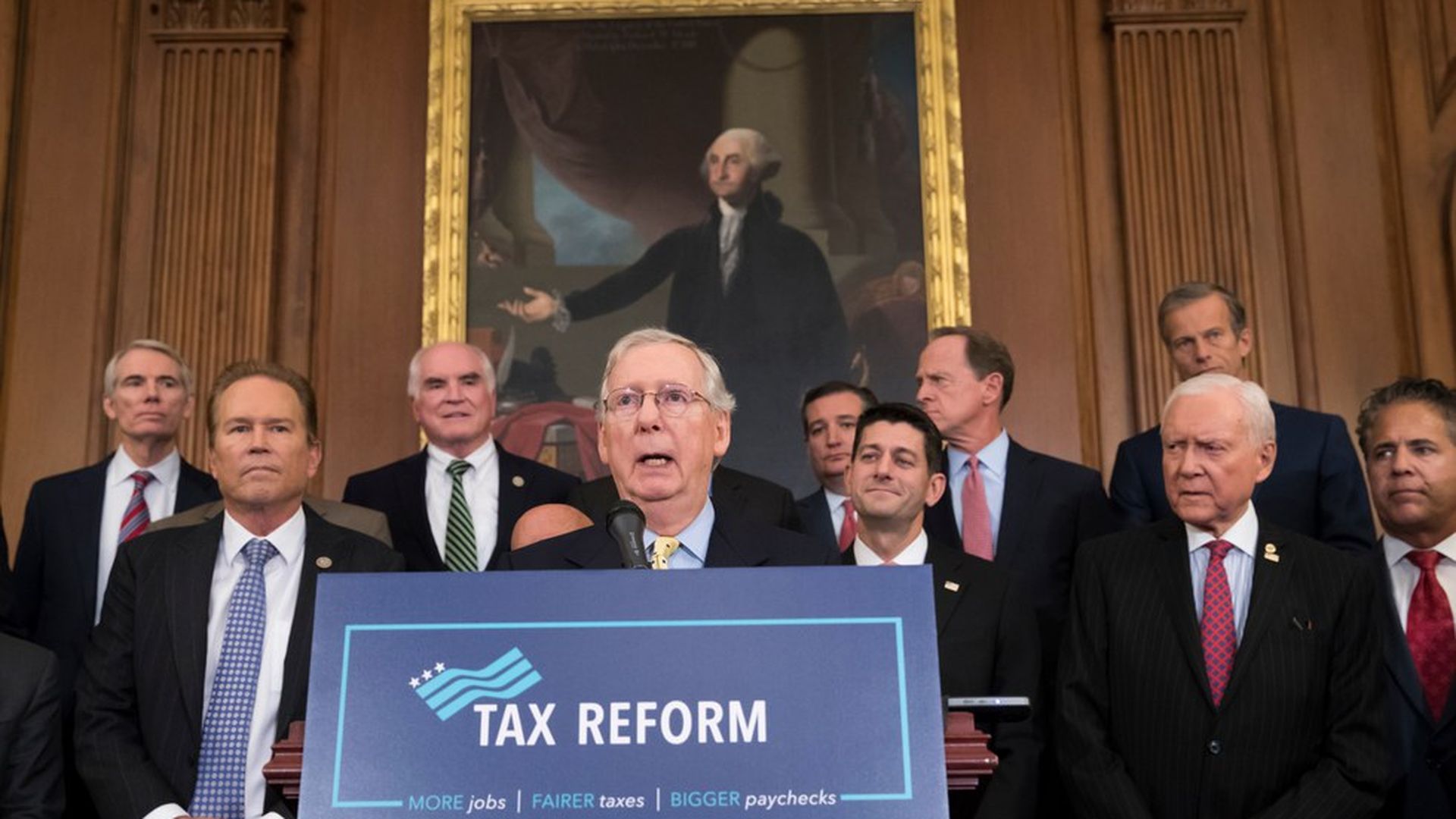 A key Senate committee this morning laid the groundwork for a party-line overhaul of the tax code, but not another attempt to repeal the Affordable Care Act.
Why it matters: Some conservatives had hoped to combine health care and tax reform. But many Republicans, especially in leadership, feared that would make it impossible to pass either one. The outline released this morning would delay another run at health care until the tax rewrite effort is finished.
The details: Budget resolutions are the vehicle that allows the Senate to pass certain measures with a simple majority, rather than needing 60 votes. The Senate Budget Committee this morning released its proposed resolution for the 2018 fiscal year, and included instructions for up to $1.5 trillion in tax cuts, but not a health care overhaul.
The budget would allow the Senate Finance Committee to make changes to the health care system, which could include some elements of the ACA. But the document doesn't mention the Senate HELP Committee, which shares jurisdiction over the ACA and would likely need to be involved for a full-scale repeal effort.
Go deeper