Senate Intel issues two new Flynn subpoenas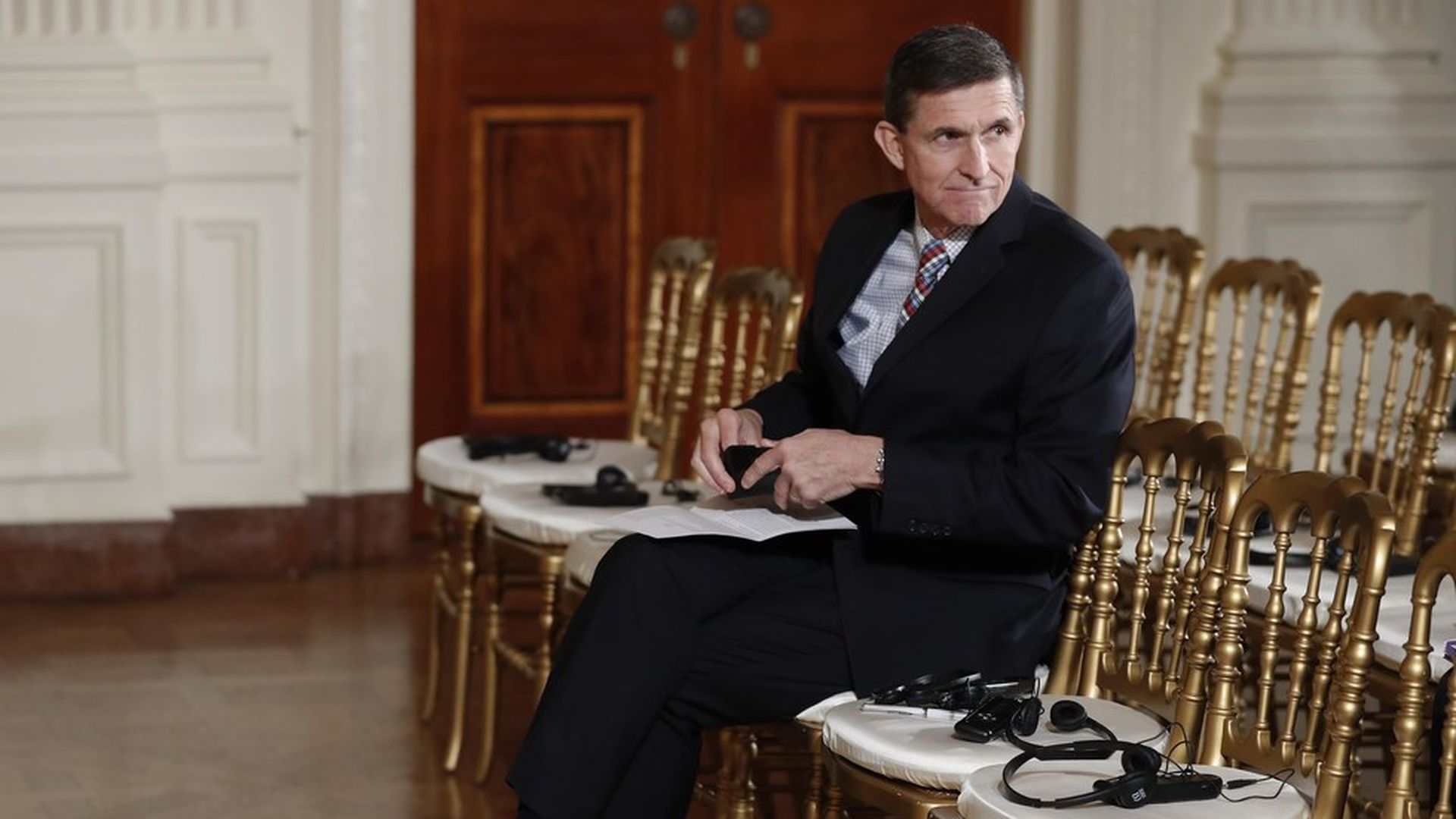 The Senate Intelligence Committee is issuing two new subpoenas for Michael Flynn's businesses to compel him to hand over documents about his contacts with Russian officials. The subpoenas are targeted at businesses Flynn ran, which can't invoke the Fifth Amendment to avoid self-incrimination, as Flynn did.
The committee also sent a letter to Flynn's lawyers asking why the ousted national security advisor invoked the Fifth with regard to documents and not testimony, per NBC.
The committee is leaving open the possibility of contempt charges against Flynn if he doesn't acquiesce, and Senator Marco Rubio tweeted that if Flynn refuses, "all options should be on table."
The context: Flynn's lawyers cite the appointment of a special prosecutor and an "escalating public frenzy against him" as the reasons he has not complied with the committee to date.
Go deeper