Scoop: Trump's potentially explosive trade play​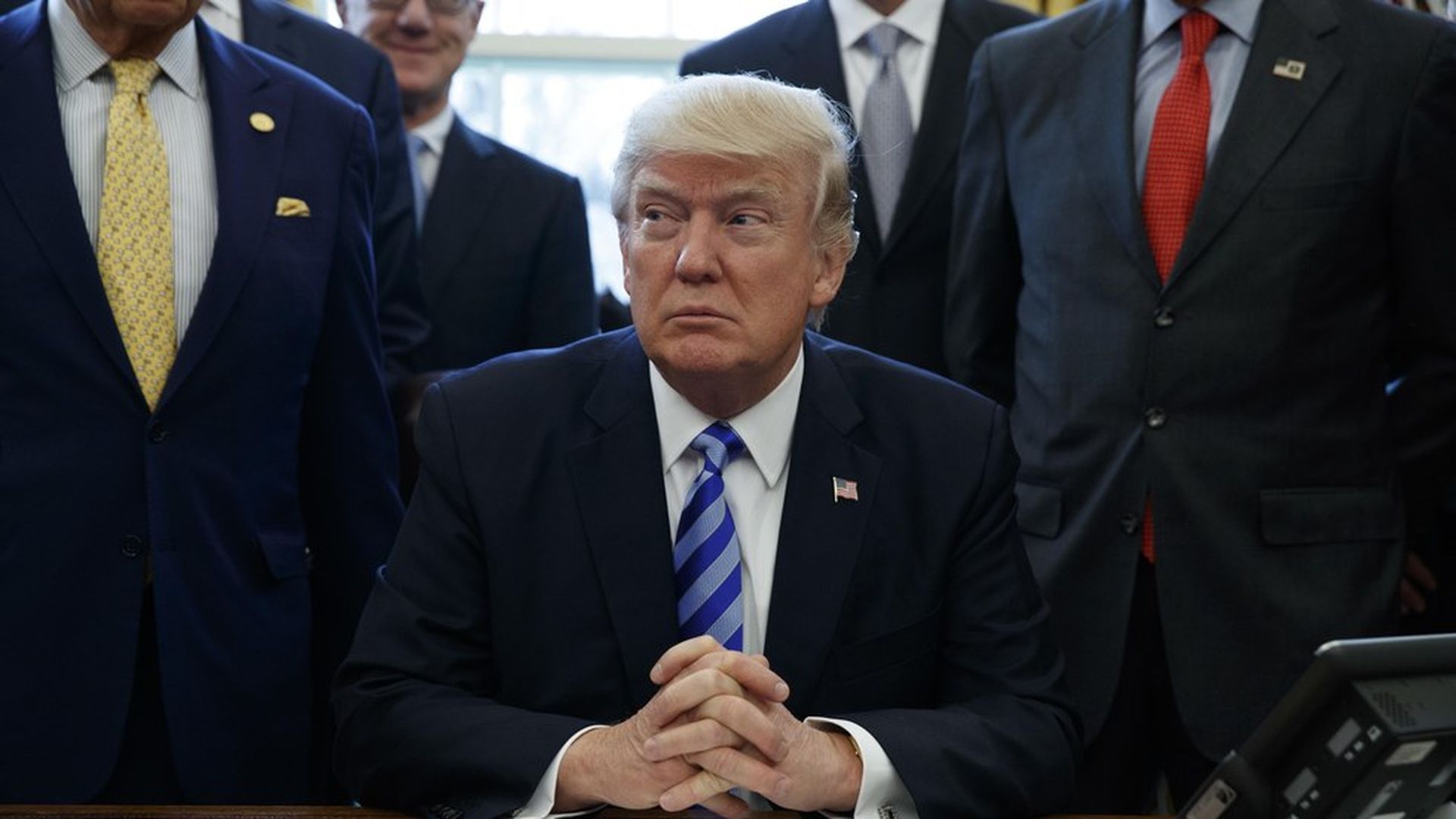 The Trump administration is working on an executive order that would initiate investigations into "unfair" product dumping from foreign companies — an action that could lead to tariffs on a wide range of products.
These plans are very fluid, and internal disagreements remain about how aggressive this order should be. Here's what I've learned from administration sources:
Steel and aluminum will be targeted.
Other products, including household appliances, could be targeted as well.
If the investigations result in new import duties — as some senior Trump officials believe should happen — it could make some consumer goods more expensive and could hurt the stock prices of American companies that rely on cheap steel imports. A good number of American manufacturing companies, however, could benefit from this hit to their low-cost competitors.
A White House official said this investigation is part of Trump's effort to protect American jobs and end unfair trade practices like dumping and foreign government subsidization.
"The administration will use the results of that investigation to determine the best path forward, which could potentially include everything from no action at all to the levying of supplemental duties," the White House official said. "But whichever action we take will be informed by the results of the investigation and not by predetermined conclusions."
Scope: This investigation could result in penalties that would be much broader than the anti-steel dumping measure the New York Times previewed last week.
Timing: Commerce Secretary Wilbur Ross is running point on this executive order, and an administration source tells me it could arrive as early as late April. But there's no point getting too wedded to that timeline, because Trump has slowed the pace of executive actions and this is an especially sensitive one: If it's clumsy, foreign trading partners could see this as the first shot in a trade war.
What Ross says, through a spokesman: "Trade negotiations and discussions should happen in the board room, not in the press room."
The narrative: If this investigation leads to penalties on foreign trading partners, it will be a big (and much-needed) win for Steve Bannon, Stephen Miller, Peter Navarro, and other economic nationalists in Trump's orbit. Given the Syria strikes and Bannon's demotion from the NSC, their clout has appeared to diminish. The Goldman wing, meanwhile, will likely oppose aggressive trade moves.
Go deeper