Scoop: Trump's next trade push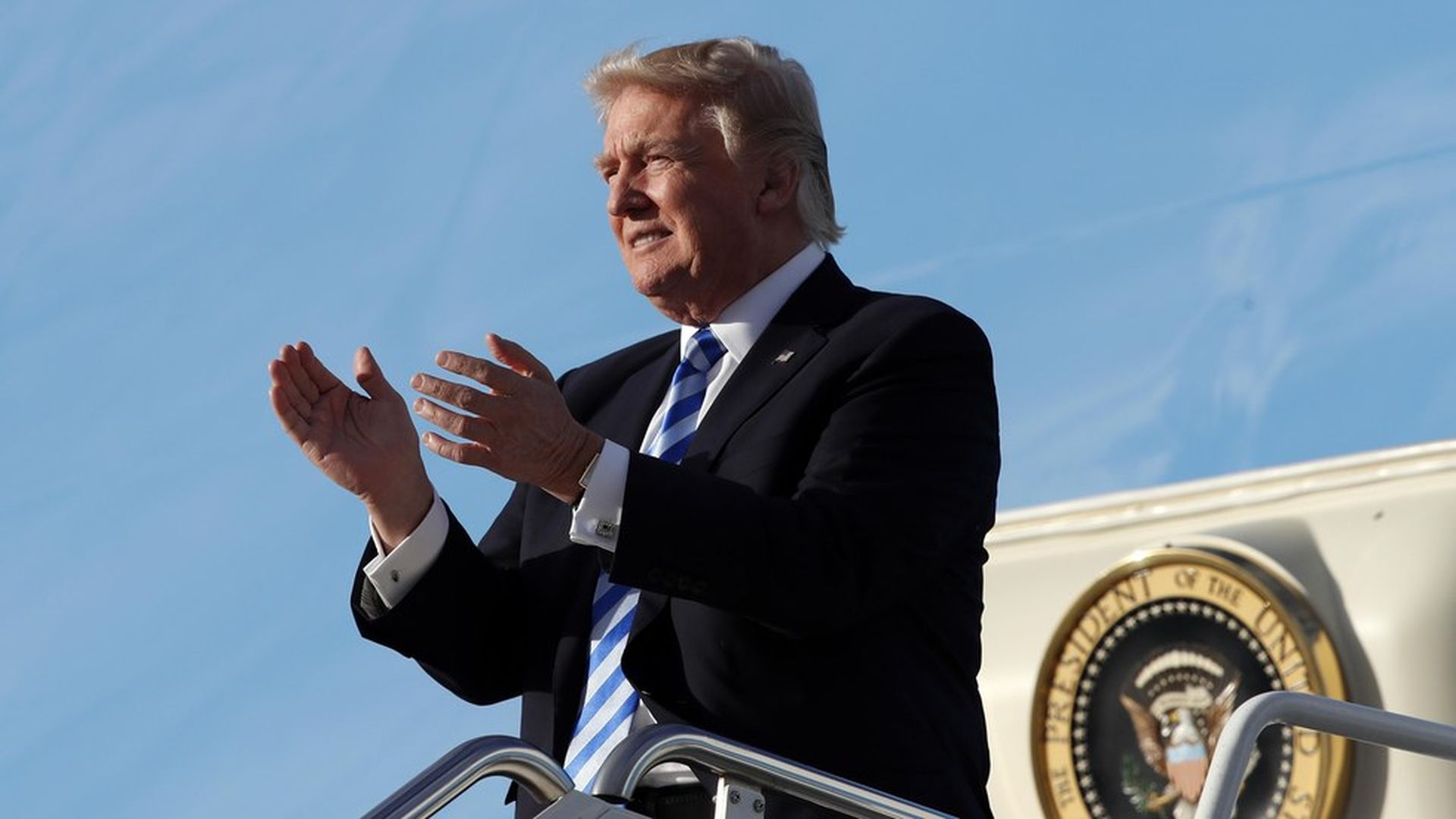 The White House communications team wouldn't confirm this, but my sources tell me there could be as many as three additional executive orders this week on trade.
The big one, which could come Thursday (but don't hold me to that date!) is a similar model to last week's presidential directive on steel; but this time it's applied to aluminum. Last week, Trump directed Commerce Secretary Wilbur Ross to investigate whether foreign steel imports compromise U.S. national security. This is a big deal — which largely got lost amid the North Korean crisis and the re-emergence of healthcare. If Ross finds that steel or aluminum imports threaten national security, then Trump can take extraordinary protectionist measures to rectify the situation.
My sources also tell me there could be a couple other trade orders released in the lead-up to Trump's Saturday rally in Harrisburg, Pa., to mark his first 100 days. The spilt-screen image Trump wants: As TV cameras show Washington's press corps dressed in black tie at the White House Correspondents Dinner, Trump is giving a full-throated economic nationalist pitch in the heartland.
Connecting the dots: As we've written previously, President Trump flip-flops all over the policy map, but the one thing he has believed constantly for 30 years is that America should be tougher on trade and retaliate against foreign governments who he thinks rip the U.S. off. Trump doesn't believe it when people tell him America has to leave heavy manufacturing behind and evolve into a sophisticated service economy. Everything he's doing is about bringing back manufacturing jobs.
The globalist versus nationalist divisions in the White House are less than meet the eye when it comes to trade, because everyone knows where Trump stands. In his appearance this week at a Washington conference, Gary Cohn kept emphasizing "fair" trade.
Cohn also embraced Trump's favorite word ("reciprocal") — a word that makes free traders feel nauseous.
Treasury Secretary Steven Mnuchin, who's closer to Trump than many realize, recently pushed back on world finance chiefs who wanted America to join them in rejecting "protectionism."
North Korea got all the headlines during the recent trip to Asia by VP Mike Pence and Commerce's Ross. But this trip was planned well in advance and trade was a major agenda item. Trump is committed to remaking Asian trading relationships, including a bilateral deal with Japan (despite resistance from the Japanese.)
Another country to watch for trade negotiations (or re-negotiations): South Korea.
Go deeper