Scoop: Trump pledges to personally pay some legal bills of WH staff and associates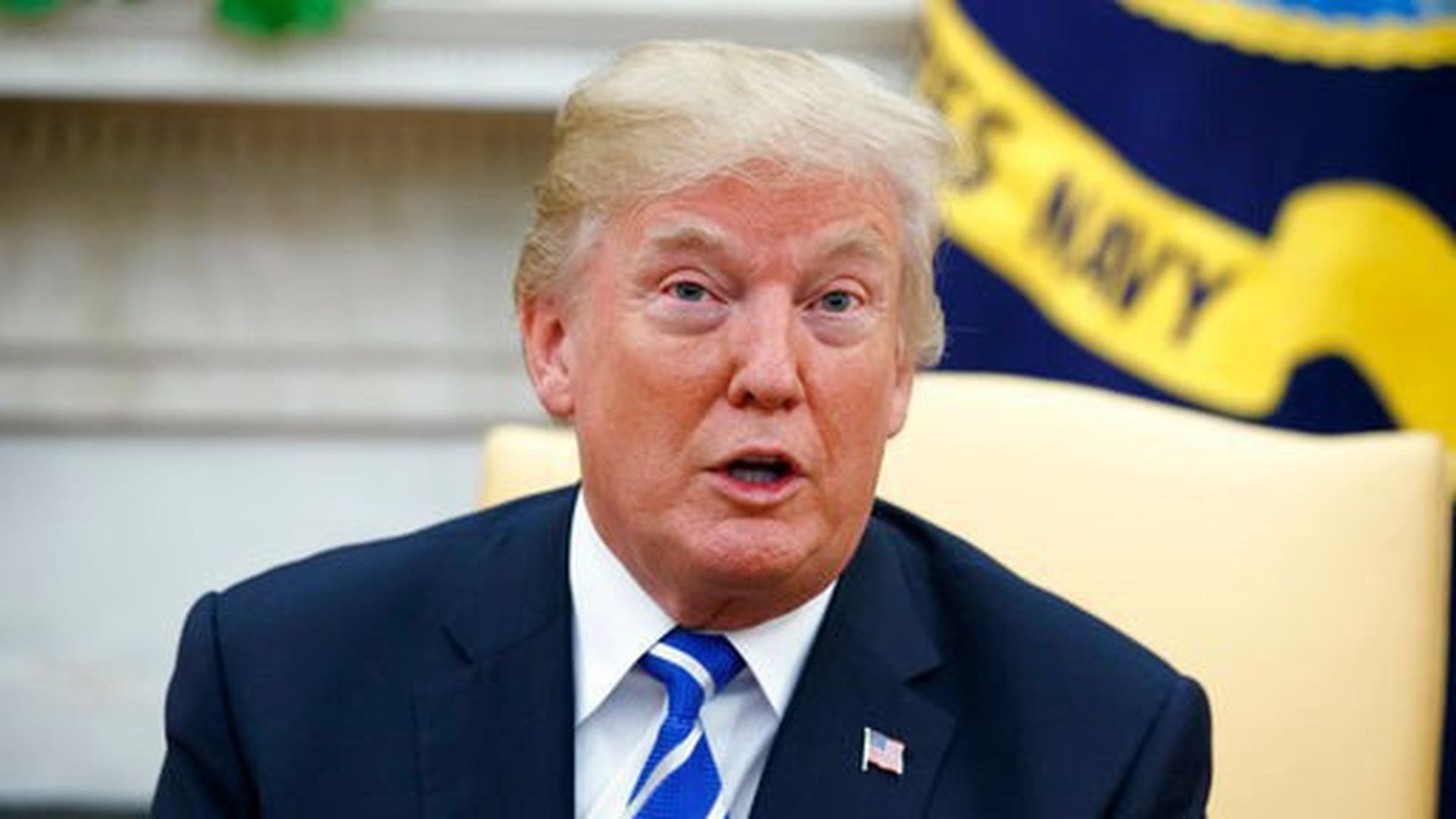 President Trump has promised to spend at least $430,000 of his own money to defray legal costs incurred by campaign associates and White House staff due to the Russia investigations, a White House official tells Axios.
What we know: The Republican National Committee has paid roughly $430,000 to lawyers representing the president and his eldest son, Don Jr. A White House official told me Trump will not be reimbursing the RNC for these costs. However, the White House official says he has pledged to spend the same amount, from his personal finances, "to defray the costs of legal fees for his associates, including former and current White House aides."
To understand the details of the RNC's payments for Trump and his son's lawyers, read this WashPost report — the substance of which the RNC confirmed to Axios.
What we don't know: The president and his legal team haven't announced the mechanism to make these payments. The arrangement raises a number of questions, none of which the White House official answered:
Is the plan to put this money into a general legal defense fund that all of the president's associates could request access to, or will the money be disbursed directly to attorneys?
$430,000 is a relatively small amount, given the ballooning legal fees of Trump's associates who are under the most intense investigation. Will Trump's legal fund pay the bills of associates with the most expensive legal fees, including Michael Flynn and Paul Manafort?
Who decides which of the president's associates get the money and when they get it?
What are the president's intentions regarding future legal bills for the first family? Will the RNC keep paying them?
Why isn't the president reimbursing the RNC in addition to partially defraying his associates' costs?
Bottom line: TBD on everything. The official said: "We're working on appropriate legal and ethical approval" — and said the president hasn't ruled out spending more of his own money on these legal fees. It's also unclear what the president will do in the future as he and the first family continue to rack up legal bills.
Update: I'm told there's no chance Trump will pay Flynn's legal bills. A source close to Flynn told me that the former National Security Adviser will not accept contributions to his legal defense fund from President Trump or the Trump campaign. Nor will he accept funds from the RNC.
Go deeper