Scoop: Sheldon Adelson disavows campaign against H.R. McMaster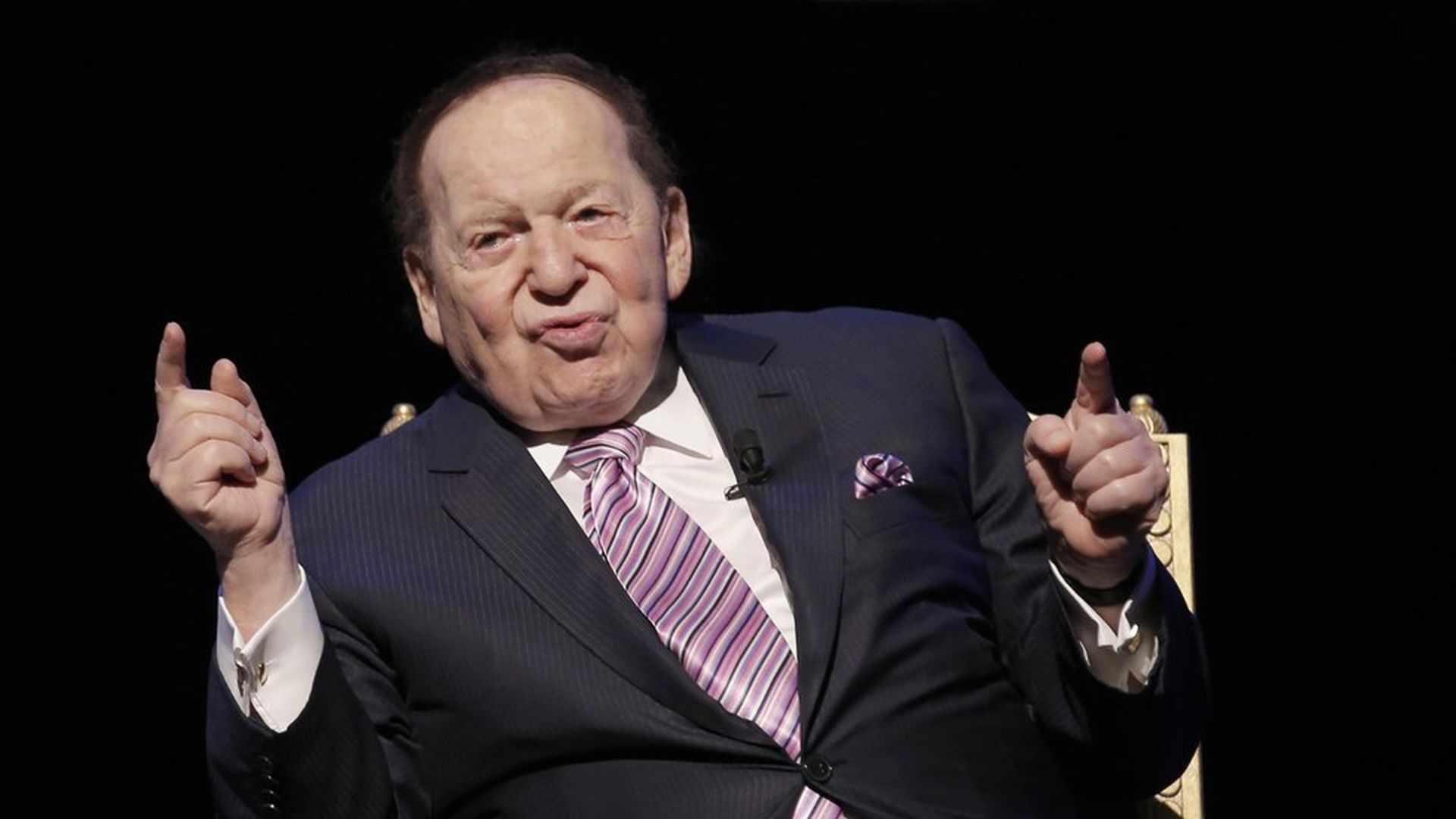 Las Vegas billionaire Sheldon Adelson has disavowed a campaign against National Security Adviser H.R. McMaster, which is being pushed by a group Adelson funds, the Zionist Organization of America.
Andy Abboud, who represents Adelson, tells me: "Sheldon Adelson has nothing to do with the ZOA campaign against McMaster. Had no knowledge of it. And has provided zero support, and is perfectly comfortable with the role that McMaster is playing."
Update: Abboud followed up with another phone call to clarify that Adelson doesn't know McMaster and hasn't developed an opinion about him. Adelson doesn't want his intervention to be interpreted as a political endorsement; but rather that he has had nothing to do with, and doesn't support, the campaign against McMaster.
Why this matters: Adelson is one of the biggest financial donors in Republican politics, and his influence over national security and Israel-related matters is substantial. His is a voice listened to by President Trump and other senior White House officials like Jared Kushner.
The campaign Adelson is disavowing is being led by the Zionist Organization of America — a conservative pro-Israel group funded by Adelson.
ZOA's president Mort Klein, who is close to White House chief strategist Steve Bannon, has accused McMaster of being soft on Israel and unserious about the threat of radical Islamic terrorism. He's called for Trump to "reassign" McMaster "to another position where he can do no further harm on these critical national security issues."
Klein is increasingly isolated in his opposition to McMaster. His only senior ally inside the White House is Bannon; the rest of the senior staff has united in disgust at the outside campaign against McMaster.
David Friedman, Trump's staunchly pro-Israel ambassador, is vouching for McMaster, though he was unable to convince Klein.
Go deeper