Scoop: Bibi to send delegation to the White House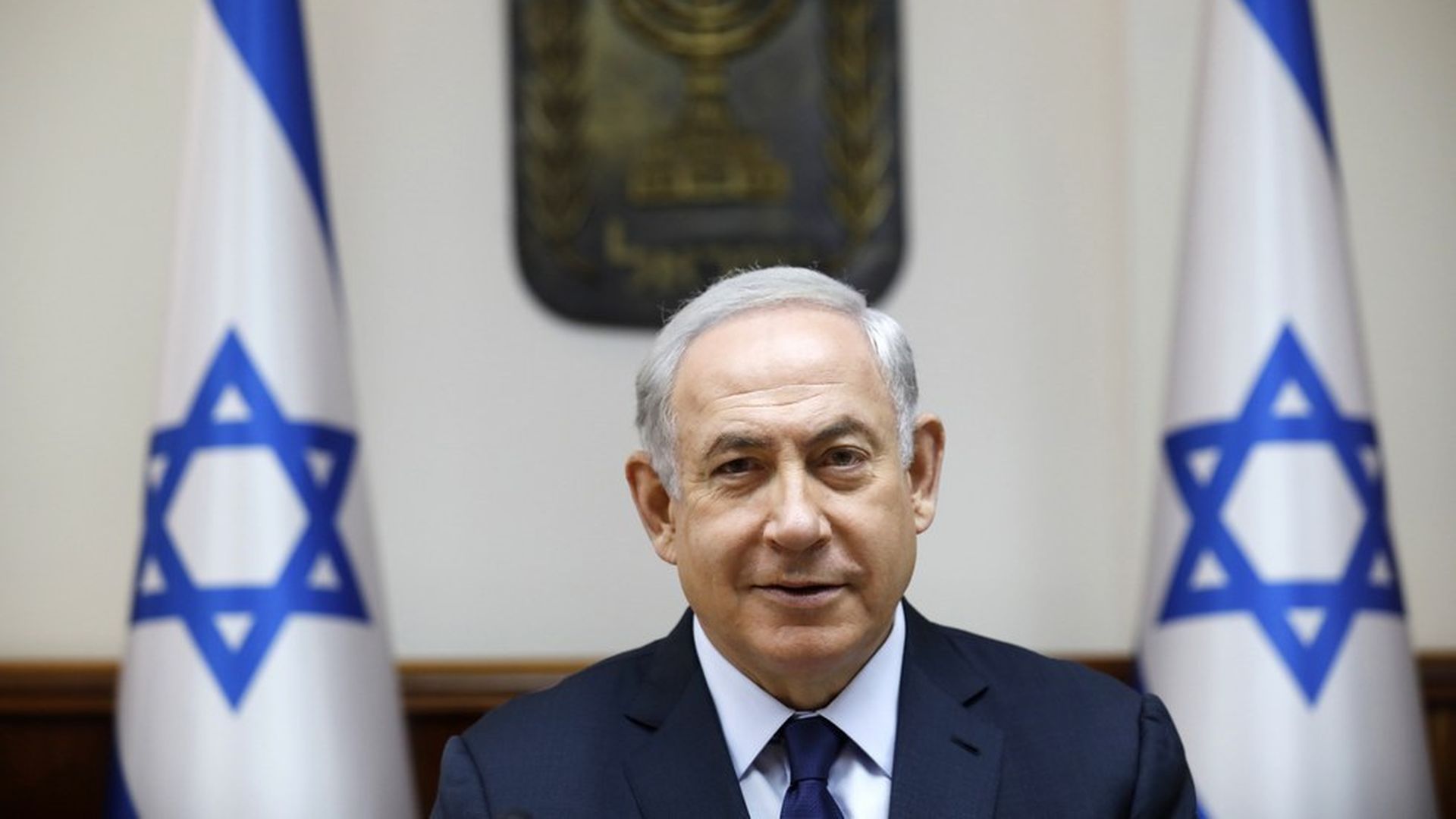 While the outside attacks on H.R. McMaster are set to continue — and a key line of attack is an accusation he's anti-Israel — the Israeli government appears to be signaling confidence in him and his colleagues in the White House's national security team.
A senior administration official tells me Israeli Prime Minister Bibi Netanyahu is sending leading security officials from his government to the U.S. later this week to meet with McMaster, Deputy National Security Advisor Dina Powell, Special Envoy for International Negotiations Jason Greenblatt, and other senior officials.
The senior official told me the meetings "will primarily focus on Israeli security matters vis a vis Lebanon and Syria and are not focused on the ongoing peace conversations."
Jared Kushner and Greenblatt helped arrange the meetings, which have been several weeks in the making.
What's next: President Trump is sending Kushner, Greenblatt and Powell to the Middle East for continued regional discussions to advance the Israeli-Palestinian peace effort. Bibi and Palestinian leader, Mahmoud Abbas, welcomed the upcoming visit. The Trump negotiating team is expected to meet with leaders from Israel, the Palestinian Authority, Saudi Arabia, the United Arab Emirates, Qatar, Jordan, and Egypt.
Go deeper