Schumer to Trump: don't even think about a sneak Sessions move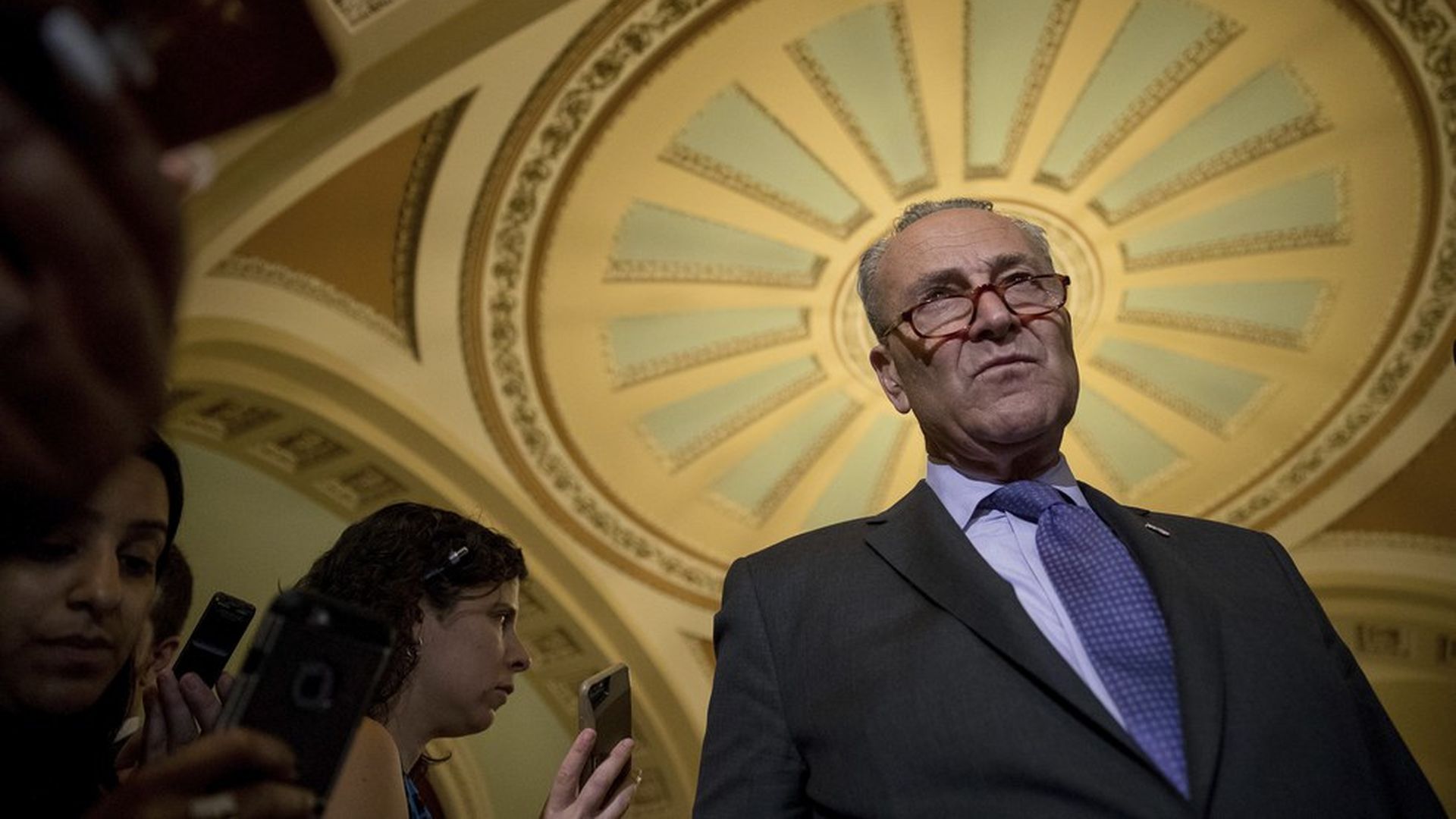 Chuck Schumer gave a little noticed — but very important — speech on the Senate floor this morning. He said there's no way Senate Democrats will allow President Trump to replace Jeff Sessions during the August recess with a friendlier Attorney General who'd fire Robert Mueller, the Special Counsel who heads the Russia investigation.
Why this matters: Dems have the power to stop the Senate going on recess, which means they can block any plans Trump might have to sneak around the Senate confirmation process and appoint a friendlier AG.
The part of Schumer's speech that matters:
"Many Americans must be wondering if the President is trying to pry open the office of Attorney General to appoint someone during the August recess who will fire Special Counsel Mueller and shut down the Russian investigation. First, let me state for the record now, before this scheme gains wings, Democrats will never go along with the recess appointment if that situation arises. We have some tools in our toolbox to stymie such action. We're ready to use every single one of them, any time, day or night. It's so vital to the future of the republic."
As the WashPost reported, citing Steve Vladeck, a professor at the University of Texas School of Law — "Trump could choose an attorney general during the August recess who would serve until the end of the next Senate session, which would run to Jan. 3, 2019. That person would have the same authority as someone who is confirmed by the Senate."
Go deeper