Schumer supports requiring sexual harassment training for lawmakers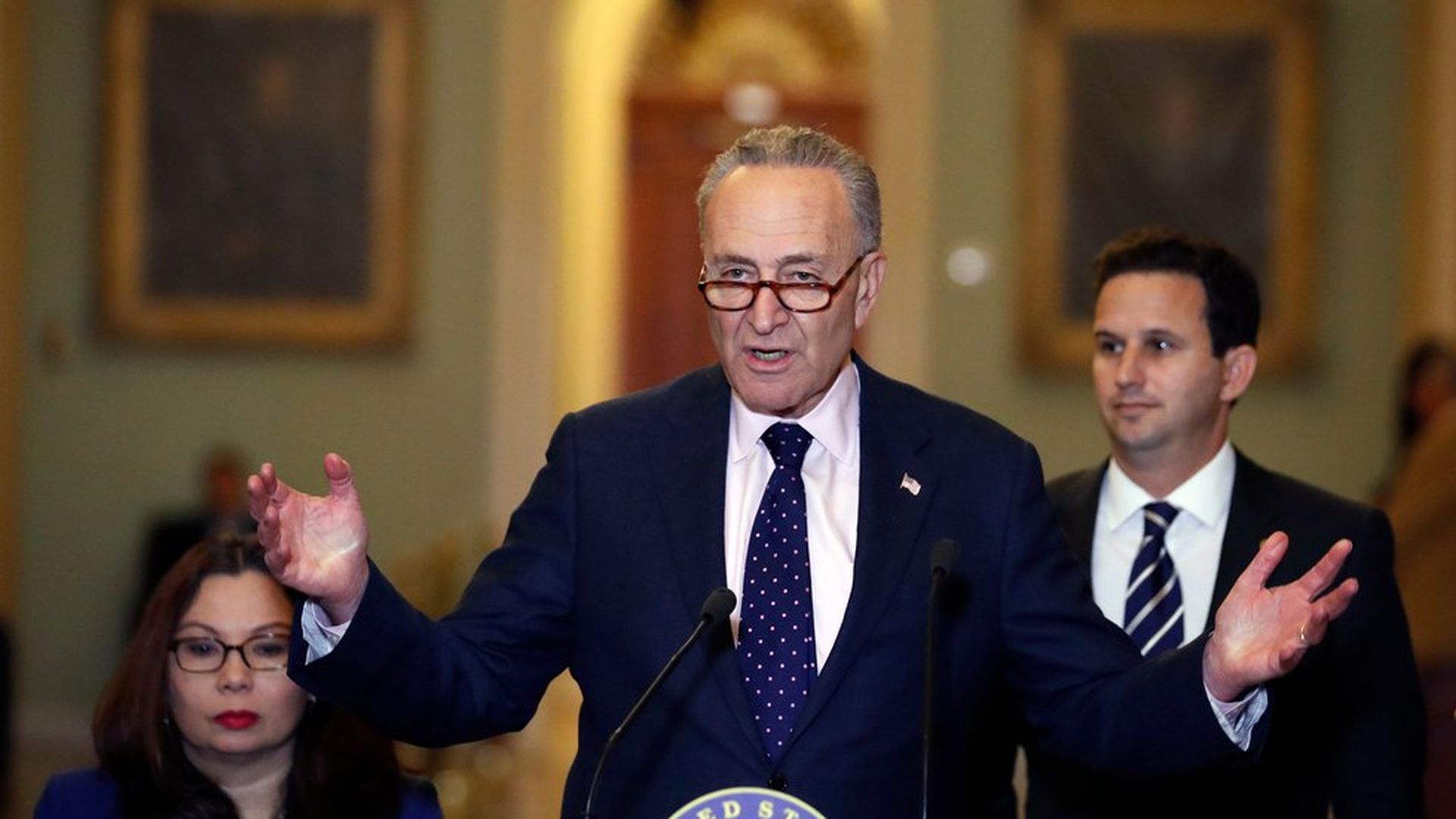 Senate Minority Leader Chuck Schumer told the Daily Beast on Tuesday that he supports requiring sexual harassment training on Capitol Hill. "[We should be doing] everything we can to stop this," Schumer said. "If it is here on the Hill it ought to be treated the same way as anywhere else."
Why it matters: Last week, one current and three former female lawmakers said they'd been sexually harassed or the subject of inappropriate comments from colleagues. Bipartisan legislation was introduced on Tuesday that would make training programs mandatory for "all employees of the chamber." 400 hill staffers requested required training from leadership in a letter on Tuesday.
Go deeper: Congress can settle harassment lawsuits with taxpayer money.
Go deeper