Scaramucci isn't counting himself out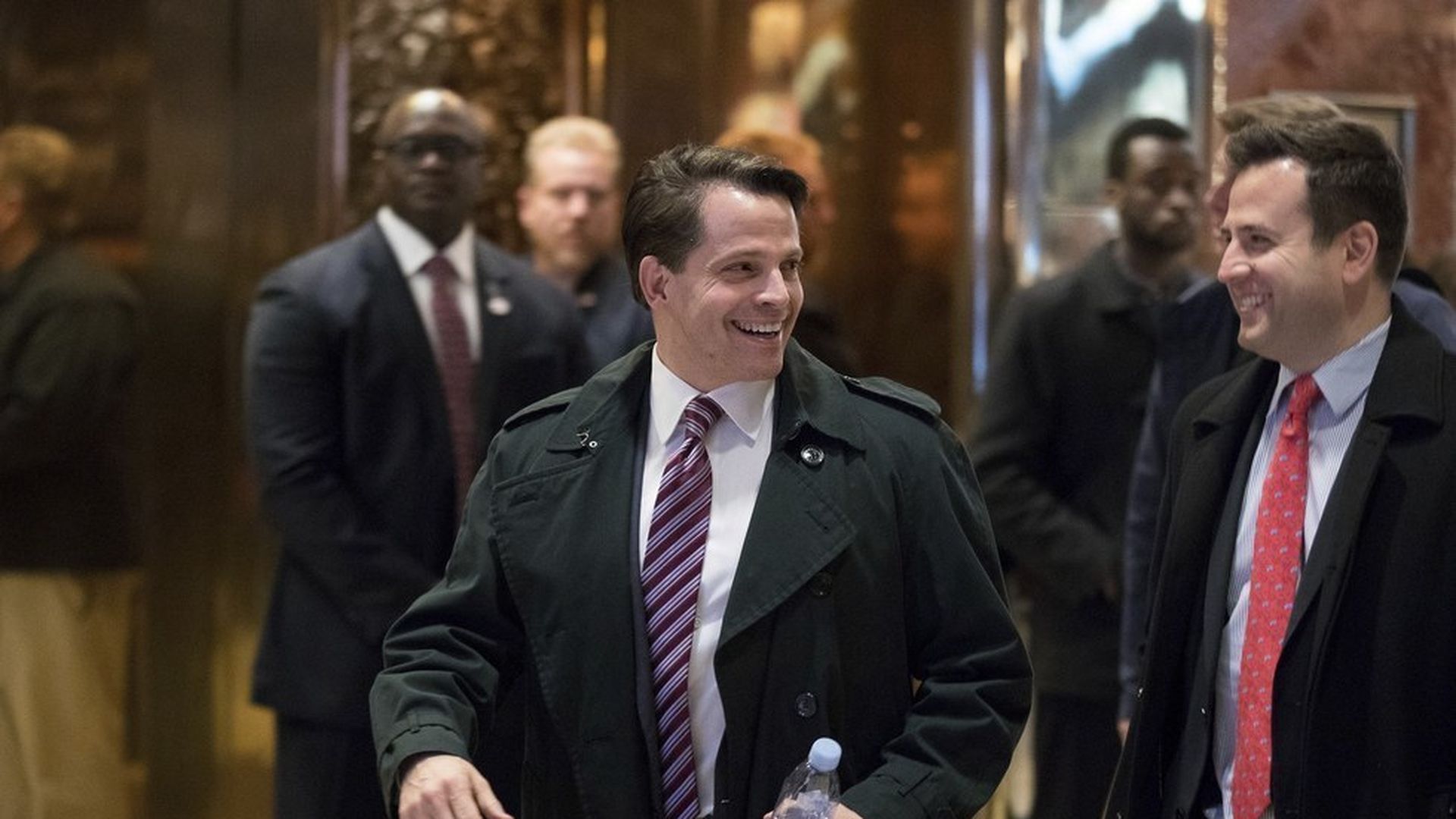 The Wall Street Journal reported yesterday that hedge fund manager and Trump surrogate Anthony Scaramucci was "blindsided" when his expected White House communications job was given to someone else. It added that he still may get an alternate position, such as an ambassadorship, but it seems that he's currently on the wrong side of the Administration's establishment wing.
When Axios asked for comment, "Mooch" used a favorite quote of his that appears to be cribbed from either the fictionalized version of Elizabeth Proctor (convicted in the Salem Witch Trials, but later granted a reprieve) or Winston Churchill: "The best among choose not to judge human frailty too harshly."
Translation: Scaramucci still expects to have the last laugh.
Go deeper