Scaramucci: "I made a mistake in trusting a reporter"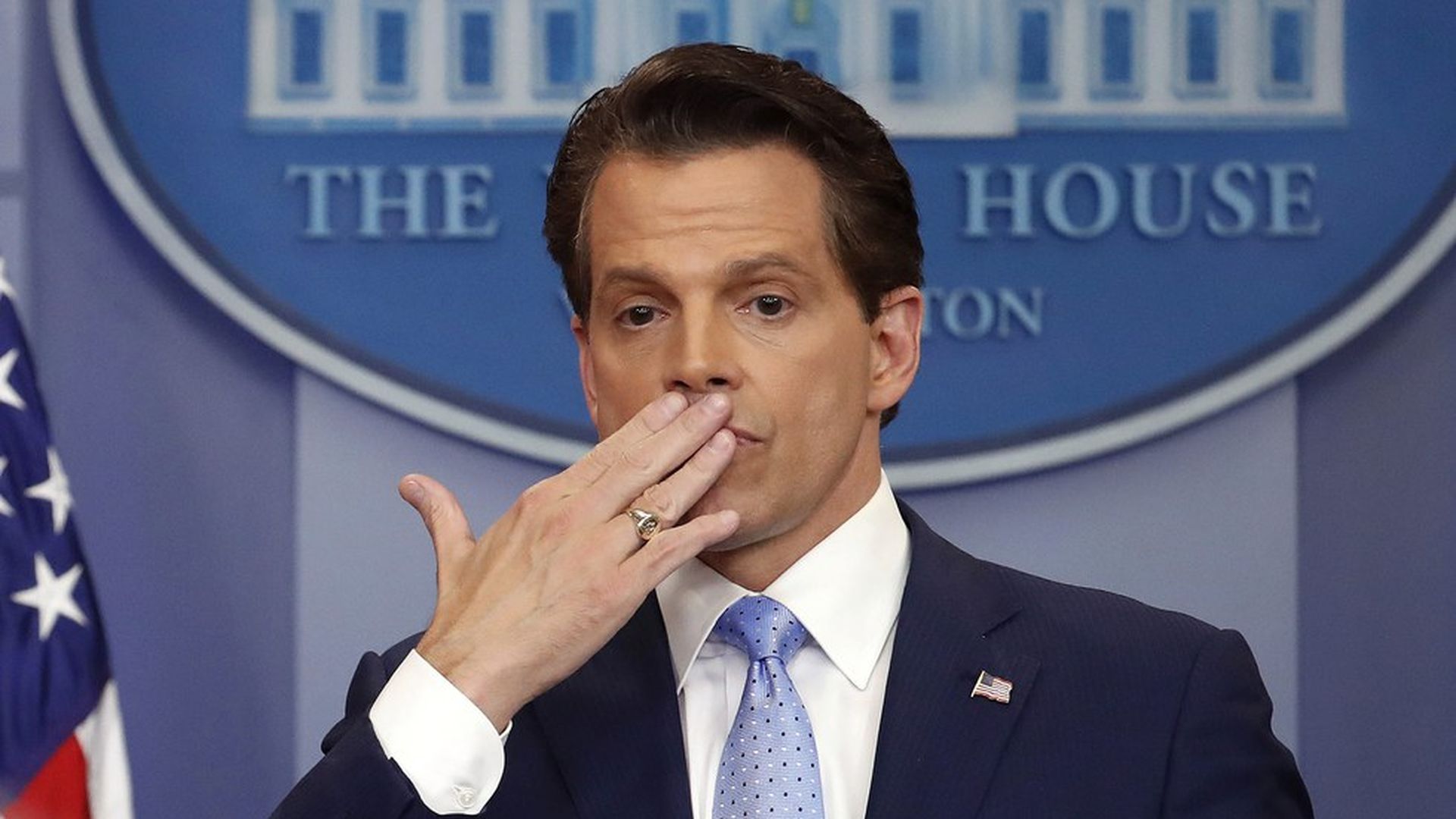 Anthony Scaramucci has taken to Twitter amid the fallout from an explosive interview he did with the New Yorker's Ryan Lizza:
"I sometimes use colorful language. I will refrain in this arena but not give up the passionate fight for @realDonaldTrump's agenda.... I made a mistake in trusting in a reporter. It won't happen again."
Worth noting: Lizza said on CNN that he went back to Scaramucci this afternoon to ensure that both were on the same page about the interview having been on the record. Lizza also said he recorded the conversation.
Scaramucci's point seems to be that he didn't think Lizza would print it. Time WH reporter Zeke Miller asks, "how is that different than a leak?"
Press Secretary Sarah Sanders told Fox News, "Sometimes when you have the best people from around the country coming in with a variety of backgrounds... you might not agree on everything."
Meanwhile Breitbart News, apparently taking exception to Scaramucci's quotes about Steve Bannon "trying to build his own brand" rather than serve Trump (among other activities) has gone after Scaramucci aggressively.
But Axios' Jonathan Swan points out, "Zero chance Trump will punish Mooch. The people Trump loves most are those who stuck by him after Access Hollywood broke. He still remembers."
Read our full report on the interview here
Go deeper