Scaramucci becomes public face of Trump's anti-leak campaign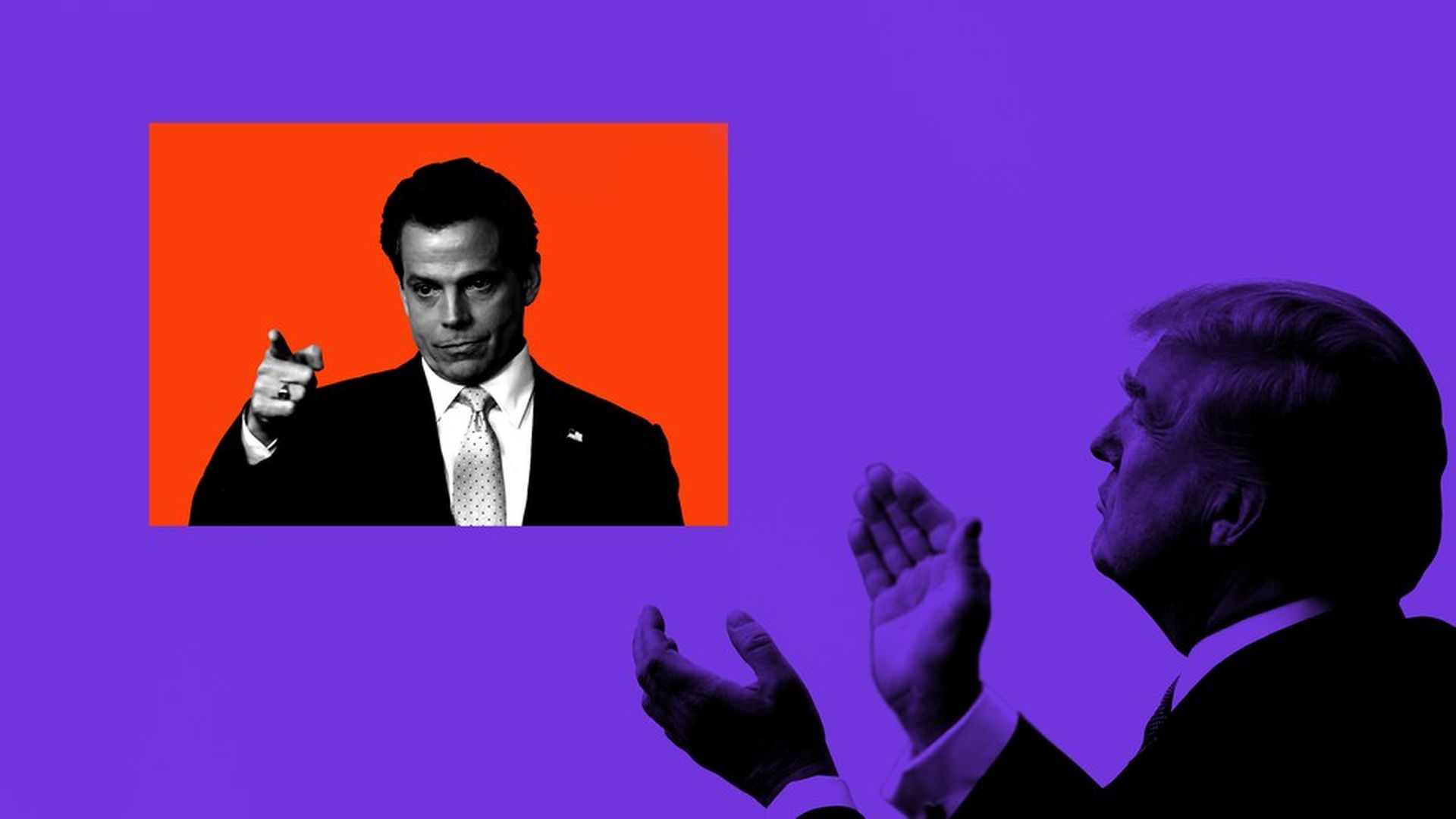 New White House Communications Director Anthony Scaramucci is already making his presence felt, telling Politico's Tara Palmeri today that he'll fire Michael Short, a loyalist to Chief of Staff Reince Priebus. And don't be confused by last week's public bromance: Scaramucci and Reince aren't friends. It's totally phony.
Why it matters: Reince has a very small number of loyalists left in the White House, with most of them in the press shop. Scaramucci has been given carte-blanche firing authority by Trump.
What to watch: What happens if Scaramucci fires another Reince loyalist in the press shop? And then another one? Then Reince is exposed and in a situation where his clout is tested with Trump.
How not to read this: Mooch keeps saying "everybody" will get fired, but he has a very friendly relationship with the Trump originals, the campaign veterans who aren't tied to the RNC. In particular, that means Hope Hicks and Dan Scavino.
Go deeper