Saudis pledge $20 billion to U.S.-focused infrastructure fund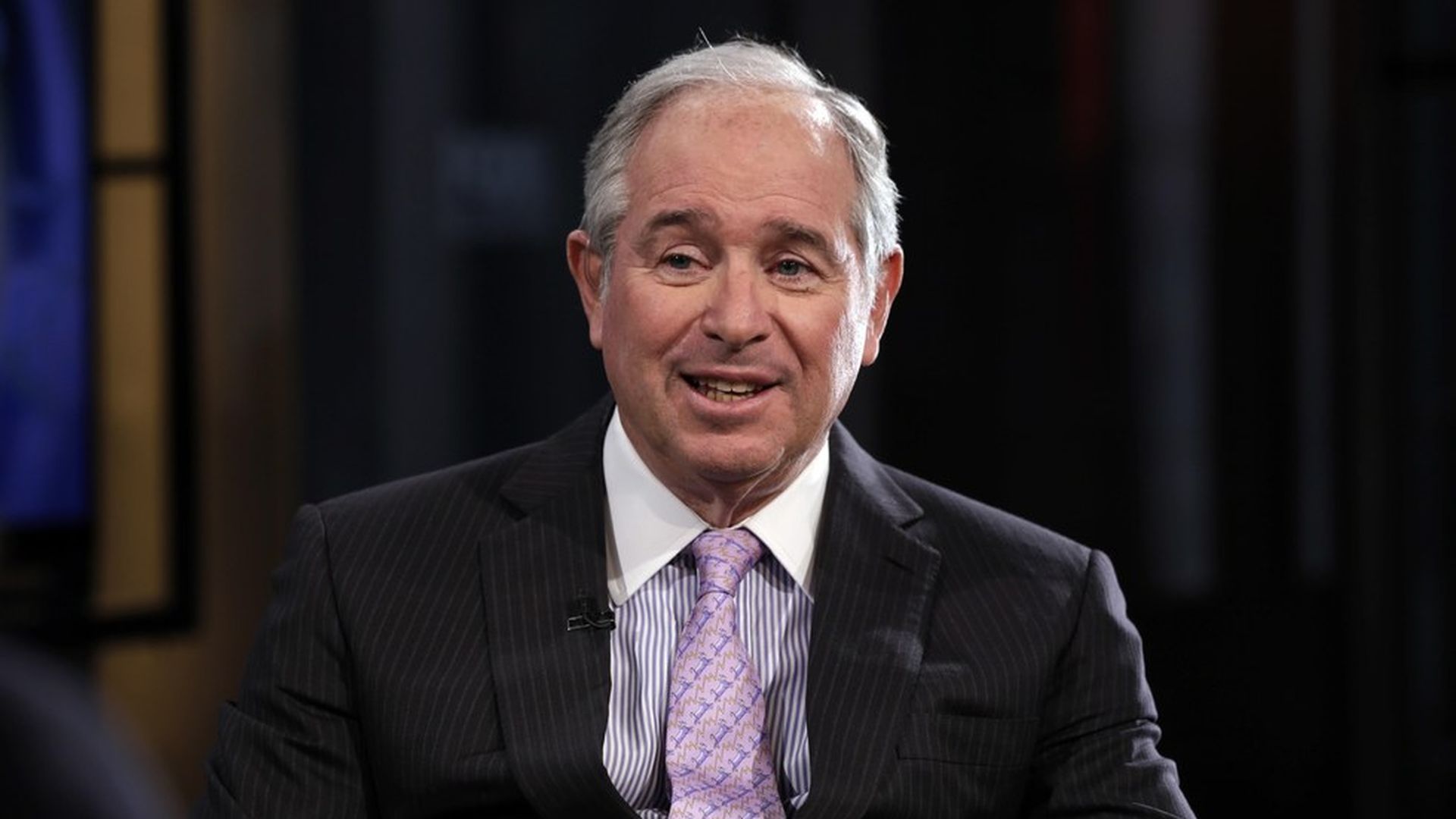 Saudi Arabia on Saturday made a tentative commitment of $20 billion to a new infrastructure investment fund that would be managed by The Blackstone Group, the private equity and real estate giant led by Trump economic advisor Steve Schwarzman. The overall fund target is around $40 billion, with Blackstone saying on a media call last month that its past infrastructure investments have generated net returns of around 40%.
Why it matters: Most of the money would be earmarked for U.S. infrastructure projects, and likely would benefit from a Trump infrastructure plan that is expected to heavily leverage public-private partnerships.
From where? Saudi Arabia would be making the investment out of its Public Investment Fund, which earlier today announced a $45 billion commitment to a tech-focused private equity fund being managed by Japan's SoftBank.
Open questions: This is a "memorandum of understanding" rather than a solid commitment, and it remains unclear what issues must still be addressed. One may be that Blackstone does not currently have a dedicated infrastructure investing team, even though this would be the largest such fund of its kind ever raised by a U.S.-based firm. Another could be that Trump's infrastructure plan has not even been formally proposed yet, let alone passed legislative muster.
[Update: A source familiar with the situation says the MOU was because final documentation simply couldn't get done in time for this weekend, which is when the Saudis wanted to ― timed to Trump's visit. Blackstone is expected to announce the infrastructure fund's lead manager within the next week, with expectations that it will be an existing staffer.]
Go deeper