Saudi prince and tech investor reportedly arrested amid government shuffle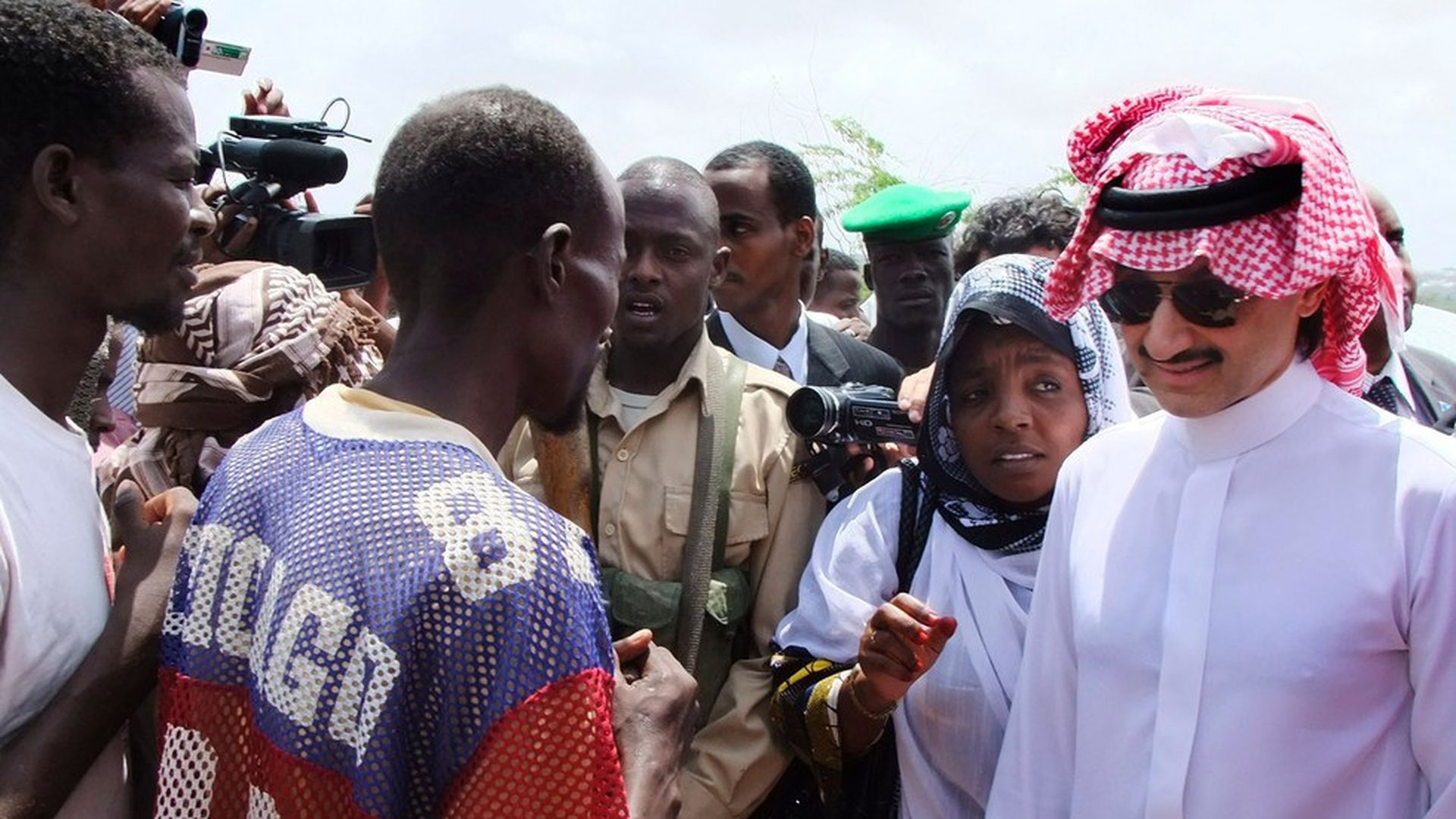 Saudi Arabia's King Salman has fired a slew of princes from their government posts in what has been billed as an anti-corruption move, per state-linked network Al Arabiya. Though not directly linked, the anti-corruption campaign is taking place just as Saudi Aramco is preparing an IPO next year which will likely be the largest ever. The company will list its shares on its domestic exchange, as well as a foreign one.
Background: Additionally, high-profile billionaire Al-Waleed bin Talal has reportedly been arrested as well, according to the Wall Street Journal. Al-Waleed's business ties and investments through his Kingdom Holding Company are far and wide. In addition to majority ownership in media conglomerate Rotana Group, Al-Waleed's investments in technology and media over the years have included News Corp., Twitter, Lyft, Fox News, Citigroup, and Apple.
Go deeper