Saudi Aramco denies report that IPO may be delayed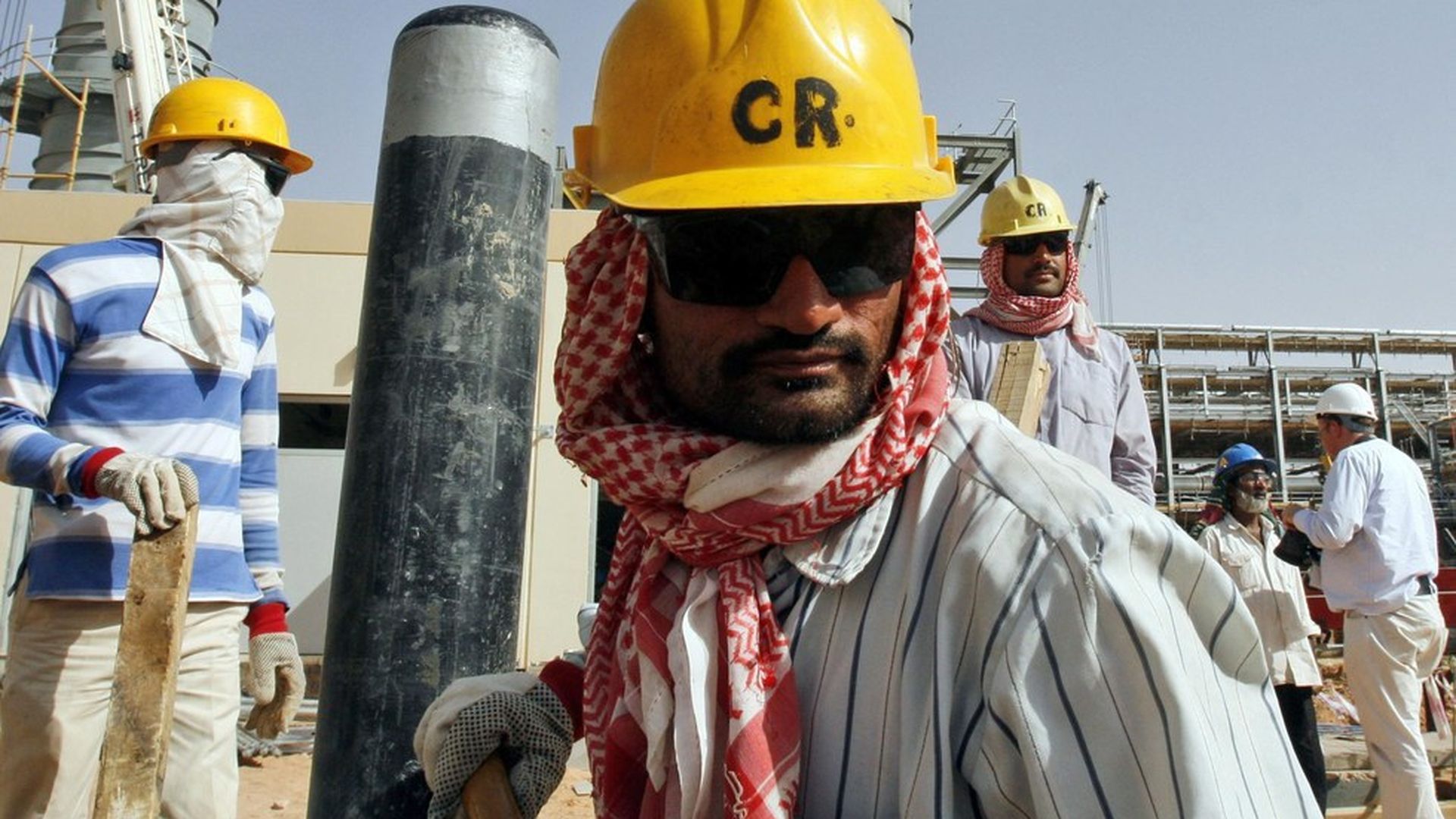 Saudi Aramco said on Thursday that its planned initial public offering remains on track, Reuters reported. The state oil giant was responding to a Bloomberg article that said the planned IPO may slip past the second half of next year and into 2019.
Yes, but: As Bloomberg's Javier Blas tweeted in response, "Saudi Aramco (and Saudi officials) said the IPO remains 'on track' and 'on time.' But note the conspicuous absence of 2018 date in statement."
Bloomberg's report: Citing "people familiar with the matter," they wrote that the timetable looks increasingly tight and that the Saudis are "preparing contingency plans for a possible delay to the initial public offering of its state-owned oil company by a few months into 2019."
"Several important decisions on the IPO have yet to be taken, stretching the ability of the company and its advisers to sell shares before the end of next year," their story stated.
One of those big outstanding decisions is where will be the principal listing venue outside of Riyadh. New York and London are considered the leading candidates (a topic we explored here), and the differing levels of transparency required by different exchanges is a key part of the consideration.
Why it matters: I reached out to David Goldwyn, who was the top State Department energy official early in Hillary Clinton's tenure as secretary, for perspective on if there were to be a delay of the IPO...
Overall, the IPO requires Aramco to allow a higher level of outside scrutiny. Goldwyn notes the range of key issues, including:
the type of transparency that different stock exchanges will require
how Aramco will "regularize" the amount of money the government takes from it;
and, "what level of comfort investors will have in the size and quality of the reserves."
More: Goldwyn says, "The Saudis don't want to sell at the bottom of the market, so timing matters. But delay is risky. Will the OPEC deal collapse? Will shale boom? Will EVs slow demand?"
Go deeper