Saudi Aramco CEO's Iranian brushback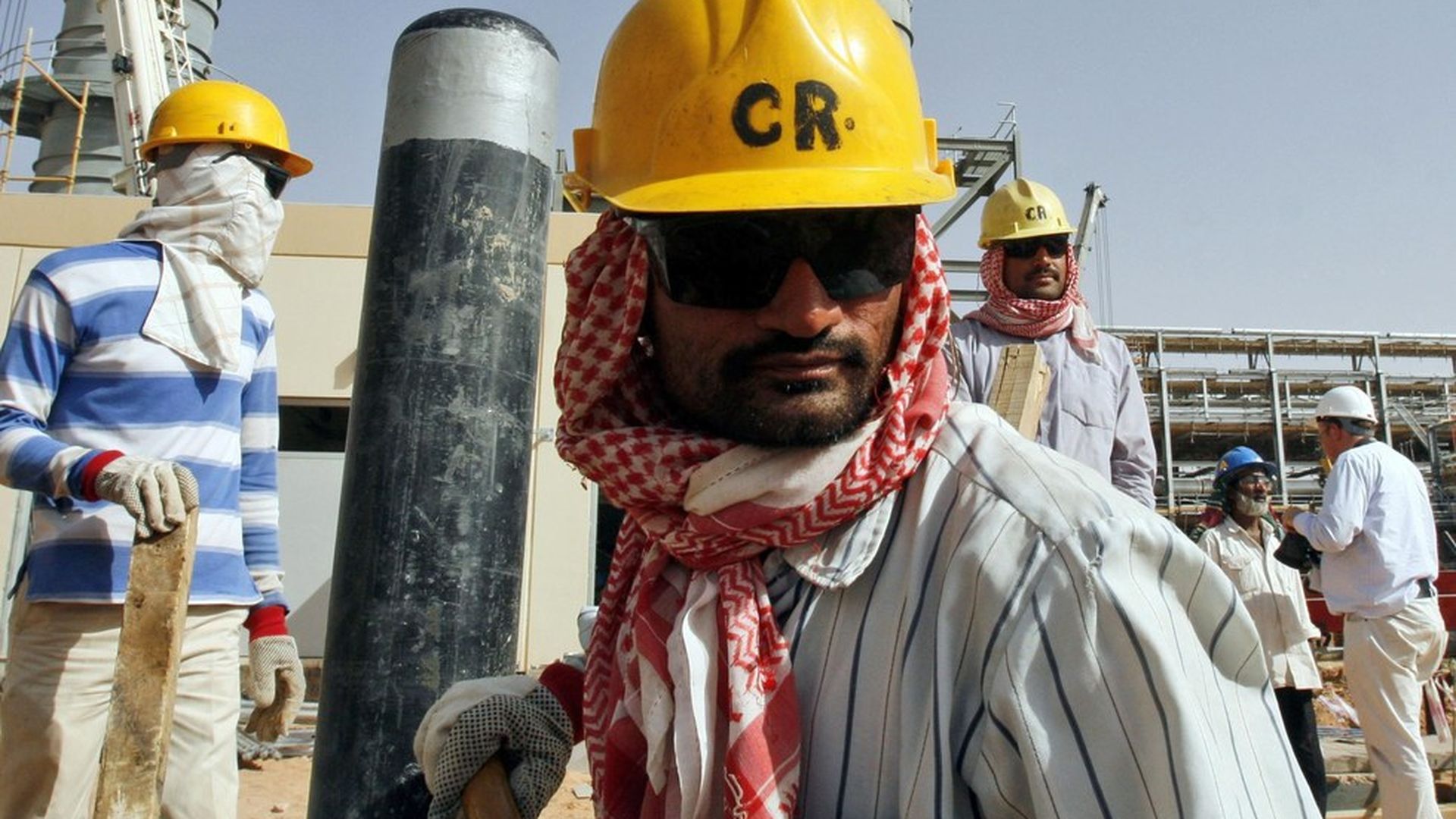 Because of its rare capacity to add a lot of new oil onto the global market, Iran has emerged as one of the most disruptive forces in OPEC. Which is probably what got into the craw of the CEO of Saudi Arabia's state-owned oil giant today. Asked whether Iran will be his biggest competition, Amin H. Nasser was withering.
"Who?," said Nasser, drawing laughter at a Columbia University energy conference on Friday.
Why this matters: Iran has raised its oil production by about 1 million barrels a day — to roughly 4 million — since oil sanctions were lifted in January of 2016 as part of a nuclear research accord with the West. It remains far below the approximately 10 million barrels a day produced by Saudi Arabia, OPEC's dominant producer. But price is determined at the margin — when a player like Iran or the US shale oil patch adds a few hundred thousand barrels a day to the market, it can send oil prices plunging.
Nasser, echoing recent International Energy Agency findings, said that the global oil glut, which has been responsible for the plunge in oil prices over the last three years, is "getting close to rebalancing." And he said deferred or canceled investments by oil companies since 2014 could lead to a supply shortfall. "While the short-term market points to a surplus of oil, the supply required in coming years is falling behind," he said.
No peak: Nasser said the world is a long, long way from easing its thirst for his company's products. Referring to a new theory in the oil world—that demand for oil will peak over the coming decade and a half, and thus threaten the income of OPEC and other producers, he said, "Our belief is that peak demand is not in sight."
Go deeper