Sarah Tavel joins VC firm Benchmark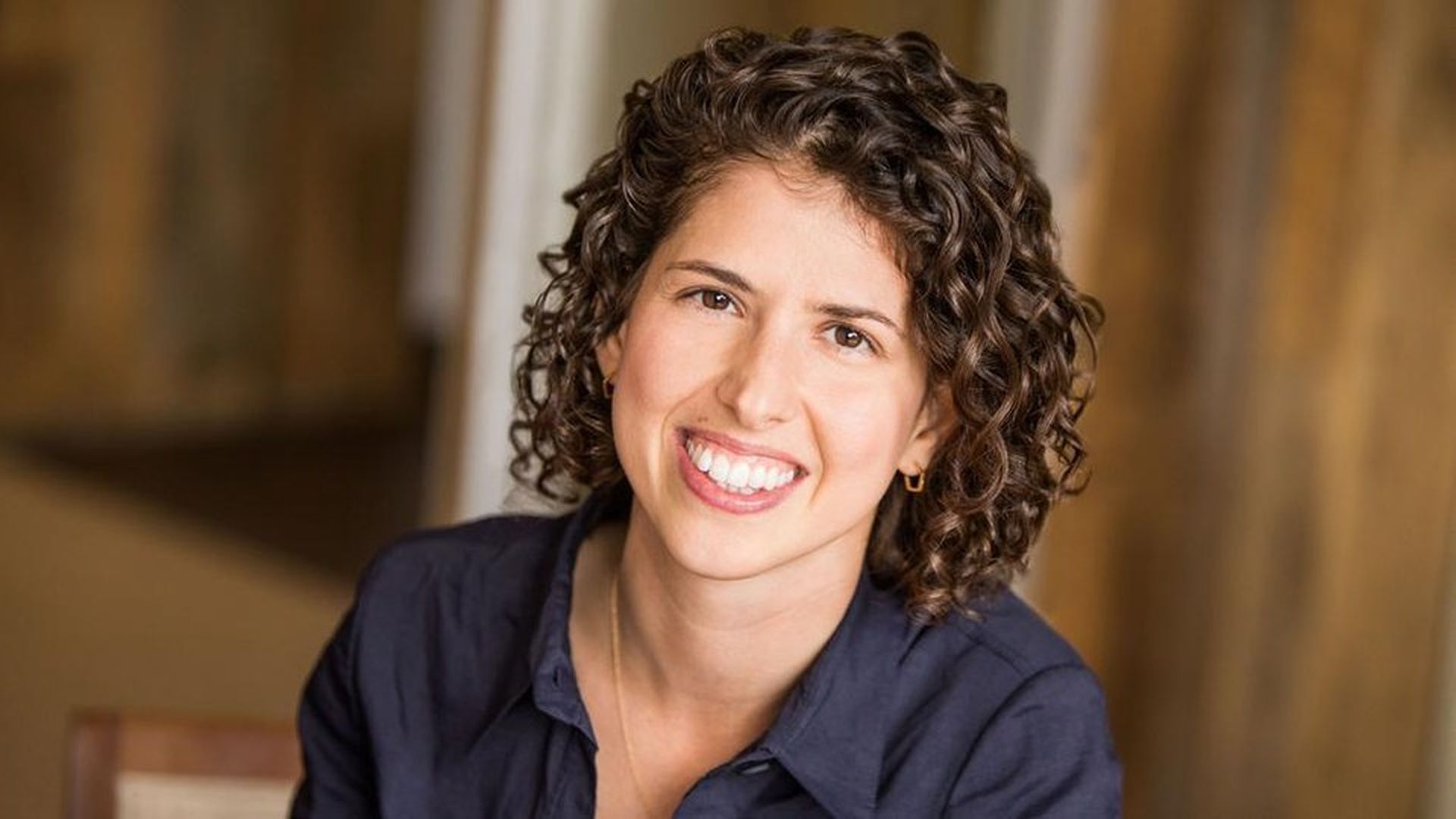 Sarah Tavel has joined venture capital firm Benchmark Capital as its sixth general partner, after having been with rival Greylock since 2015. Before that Tavel was a product manager with Pinterest, for which she had co-lead a Series A investment in her prior role with Bessemer Venture Partners.
Why it matters: Tavel is the first-ever female general partner at Benchmark, a San Francisco-based firm known for being the early money in such companies as eBay, Twitter and Uber. She also will have more influence than do new partners at many other VC firms, as Benchmark is a "flat" organization that splits its investment profits evenly among its partners, without employing junior investment staffers. As Axios previously reported, women comprise only 7% of decision-makers at U.S. venture firms.
Background: Tavel's hiring comes about nine months after Scott Belsky stepped down as general partner with Benchmark, but it seems that Belsky had a role in identifying Tavel as his replacement. Per a blog post from Benchmark's Bill Gurley:
About a year ago, we asked... Belsky who he thought had the greatest potential to become one of the best investors of the next decade. He answered quickly and definitively: Sarah Tavel. We've gotten to know Sarah over the last year. While we only very recently revealed our interest in having her join us, our interactions with her over the year amplified our instincts. She especially impressed us with the speed and quality of her thinking around disruptive markets, her ability to influence others with her ideas, and the depth of the relationships she has forged.
Next: Benchmark is expected to begin raising a new fund later this year.
Go deeper