Ryan tells colleagues they won't be rushed on health care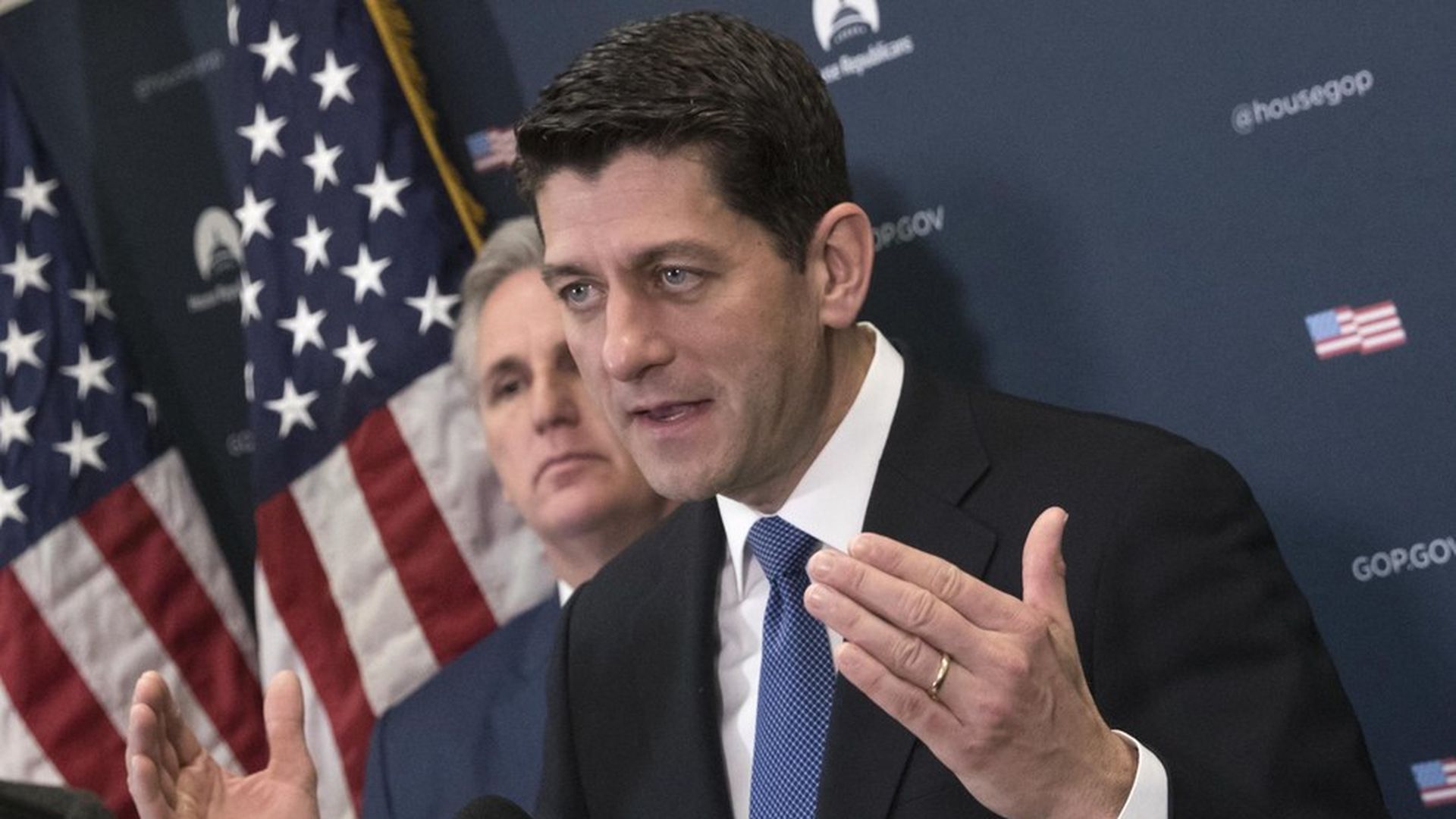 The House Republican conference held a conference call Saturday afternoon to discuss what will be a pivotal week, with health care, tax reform, and government funding all colliding. According to three sources on the call the conversation was very high level, and there was no Q&A.
Key takeaways: House Speaker Paul Ryan told his colleagues they'll do health care when health care is ready and the whip team knows it has the votes. He also said the government funding bill is the top priority for the week, to keep the federal agencies from running out of money on April 28.
There's been a lot of talk about a health care vote this coming week, but leadership won't be rushed by some arbitrary timeline — a big lesson Ryan's office took from the failure of the first health care bill.
Other highlights:
Ryan said the House Appropriations Committee has been working closely with the White House on the government funding bill, so "wherever we land will be a product the president can and will support."
The speaker also reiterated that now is the Republican Party's time and the country expects them to lead. It was a broad statement — emphasizing it was a pivotal time for the party to prove it can govern.
Majority Leader Kevin McCarthy and Majority Whip Steve Scalise both made big-picture remarks. Scalise said that if deals come together on health care and appropriations, they will of course whip those when Congress comes back into town.
House Appropriations Committee chairman Rodney Frelinghuysen said he was making good progress on an agreement for the government funding bills, but there was no final agreement yet.
Energy and Commerce Committee chairman Greg Walden reiterated that any health care agreement will have to offer states the flexibility that will allow them to bring down premium costs, and it will have to take care of pre-existing conditions.
The leadership team singled out for praise Freedom Caucus leader Mark Meadows and Tuesday Group co-chair Tom MacArthur and everyone else who's been talking over the break to reach an agreement on repealing and replacing the Affordable Care Act.
Go deeper