Russians and Saudis team up — favor extending oil deal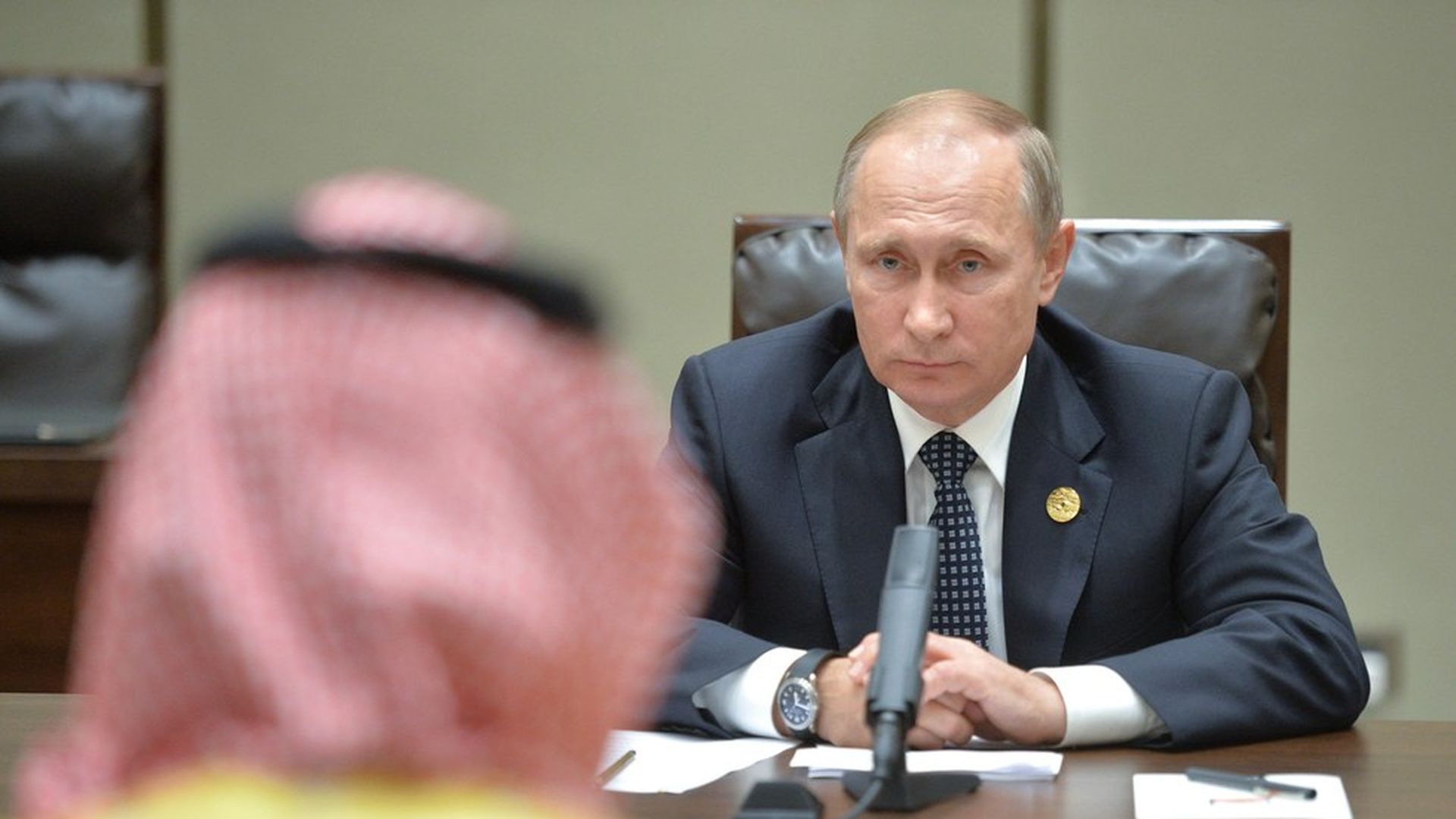 Saudi Arabia and Russia jointly said they favor extending the production-limiting deal between OPEC and some other big producers through the first quarter of 2018.
Why it matters: The comments by the world's largest producers signals what could happen when OPEC meets May 25 to weigh the future of the six-month production agreement that began in January.
"I think there is general consensus that this is the right approach and the right thing to do," said Saudi Energy minister Khalid Al-Falih at a Beijing appearance, according to several accounts.
The big bounce: Oil prices rose in trading on Monday after the announcement. Via CNBC, both West Texas Intermediate and Brent crude gained over 3 percent Monday morning.
What they're saying: "I think OPEC and Russia recognize that in order to get the market back on their side they will need 'shock and awe' tactics where they need to go above and beyond a simple extension of the deal," Virendra Chauhan, an analyst at Energy Aspects, told Reuters.
In a joint statement, the two countries' oil ministers said they want to ensure "market stability, predictability and sustainable development" and pledged to agreed to do "whatever it takes" to stabilize the market and reduce commercial inventories to their five-year average level.
To be sure:
Output growth by U.S. shale producers even amid modest prices is a check on OPEC's influence. In a research note late Sunday night, Goldman Sachs noted that the U.S. rig count climbed for another week to reach a level that's 125% higher than it was a year ago.
Go deeper