Rubio ridicules Trump's Russia strategy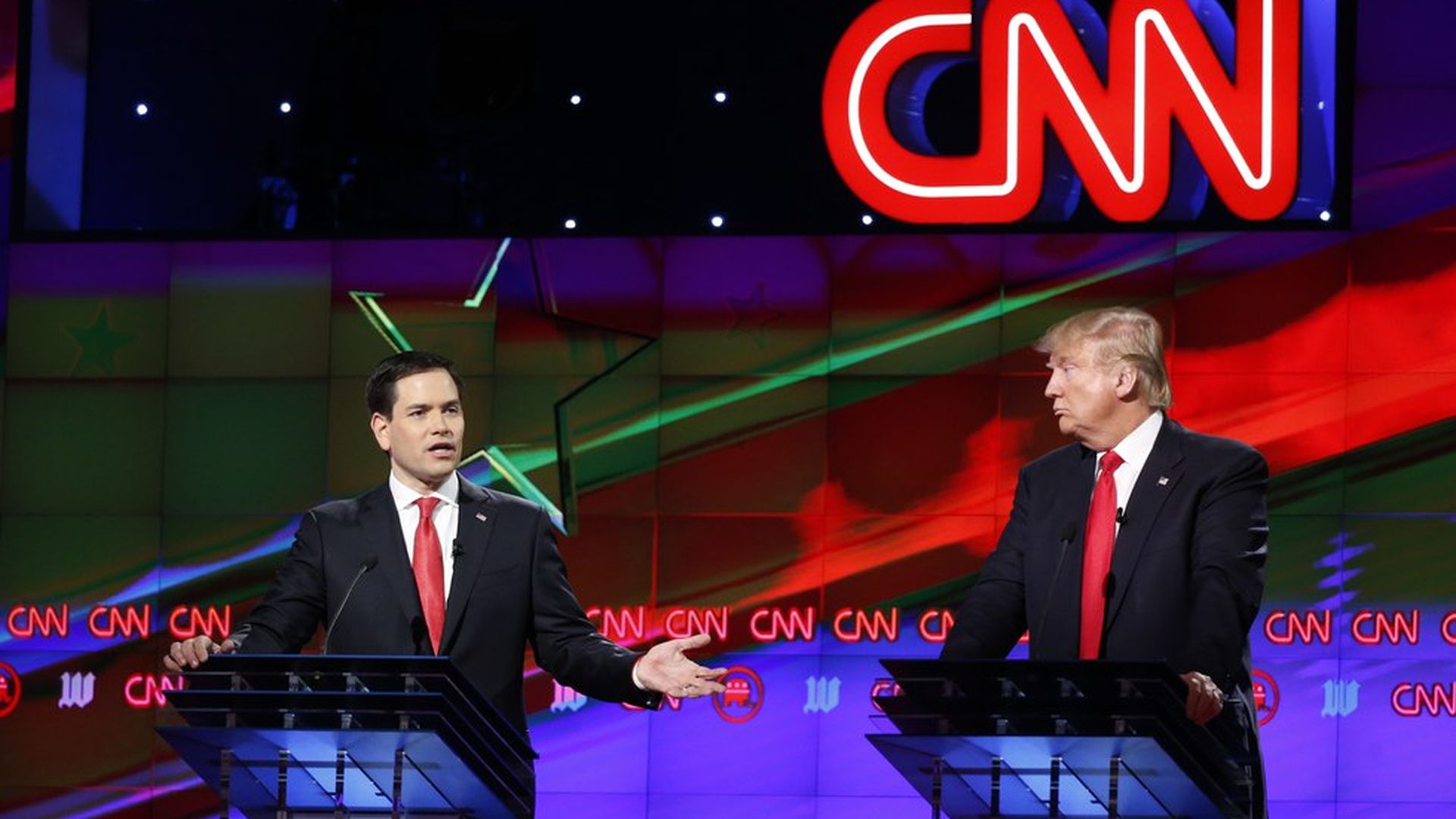 Minutes after President Trump tweeted that he and Vladimir Putin discussed forming an "impenetrable Cyber Security unit" to guard against election hacking and "many other negative things," Republican Sen. Marco Rubio responded with some tweets of his own:
While reality & pragmatism requires that we engage Vladimir Putin, he will never be a trusted ally or a reliable constructive partner.... Partnering with Putin on a "Cyber Security Unit" is akin to partnering with Assad on a "Chemical Weapons Unit."
Sen Lindsey Graham added on Meet the Press: "It's not the dumbest idea I've ever heard, but it's pretty close."
What to watch: It will be interesting to see how many other Republicans criticize Trump over his willingness to cast aside the election interference and work with Putin. Most would probably rather avoid the topic, but that will be increasingly difficult to do.
Read more on Trump's Sunday surprise
Go deeper