Rubio: Intel committee should investigate Flynn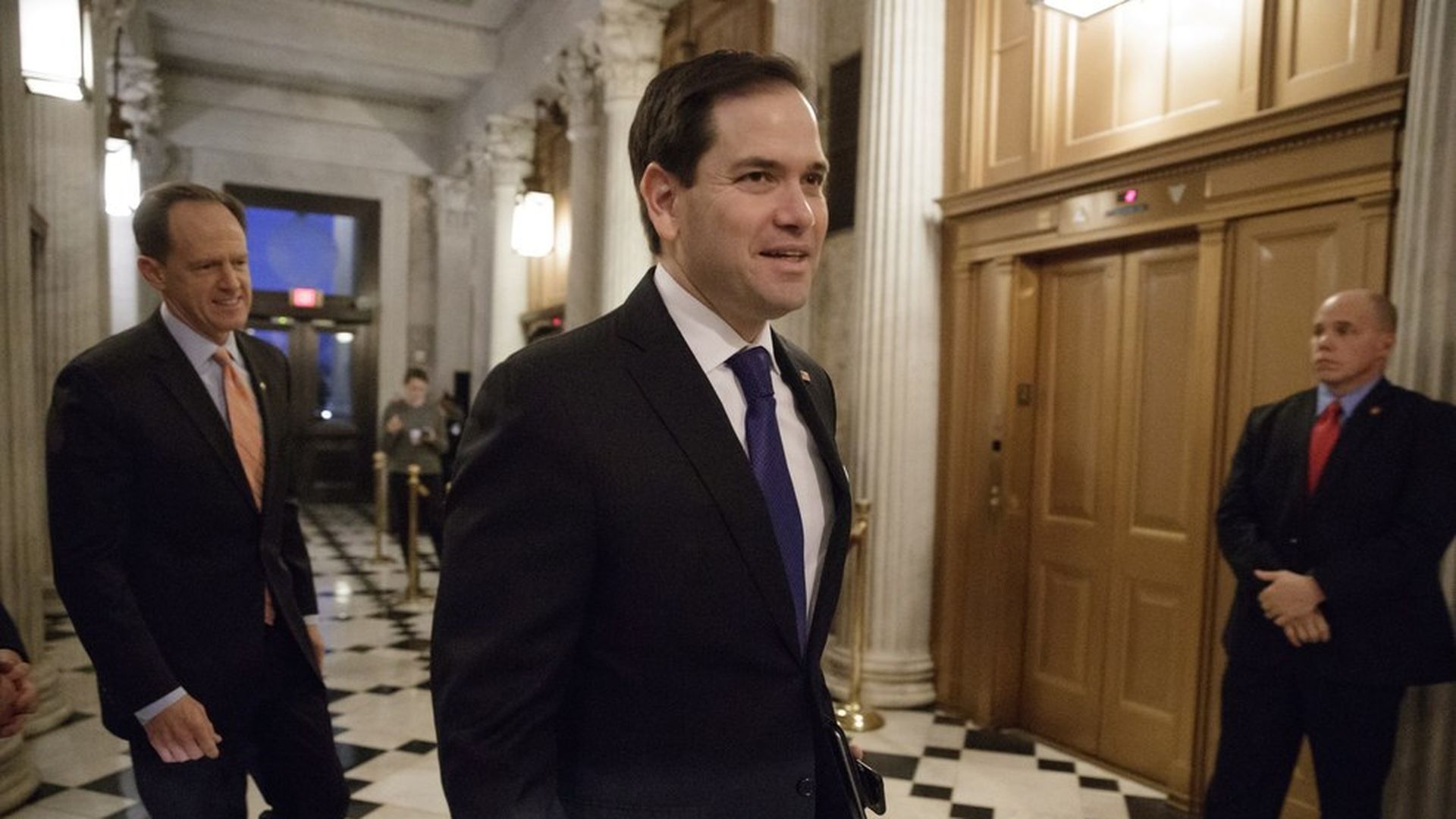 Marco Rubio told reporters in a hallway interview he wants the intelligence committee to investigate Trump's short-lived National Security Advisor Mike Flynn, although he isn't sure Flynn should testify. He also aired the progress of the Russian hacking probe.
On why the intelligence committee should run Flynn probe: "I think it's the best forum for it. It's set up, it's ready to go, it has the staff, it has by-partisan buy-in. I imagine other committees would want to look at it too." He said "I'll be upset and I'll let you know that I don't think it was a worthy effort" if the investigation isn't done seriously.
On Russian election hacking investigation: "Work has begun, yes. I'm not going to go into detail about how far they've gotten."
Go deeper