Roy Moore sided with men accused of sexual crimes in 13 of 20 cases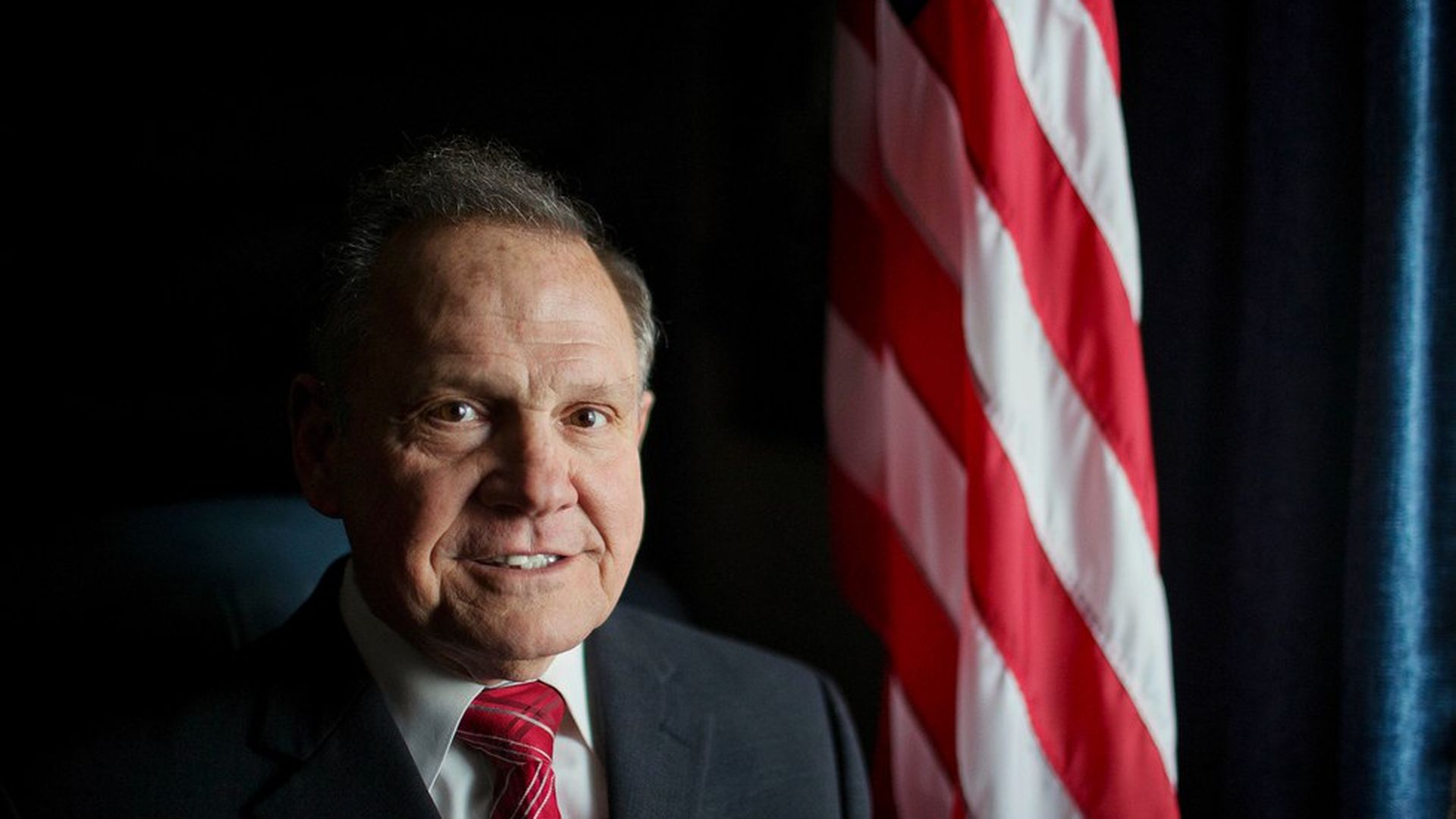 Roy Moore has a record of being "sharply conservative on social issues but occasionally sympathetic to convicted criminals," according to the New York Times.
Why it matters: The Times reported that while Moore was a conservative judge, he often ruled in favor of "a convict's request for the appeal to be heard" during a case. Out of 20 cases regarding sexual crimes and misconduct, Moore "sided with the accused 13 times, a higher rate than almost all of his colleagues." Two former colleagues of Moore told the Times he feared defendants "were sometimes wronged by the system."
A teenager was sentenced to 23 years in prison after sexually assaulting a boy at a day care center. Moore argued that the court was "stepping into the shoes of the legislature," and that one of the two sodomy laws used to convict him wasn't applicable to his case.
He argued against a man's life sentence, saying "life imprisonment without the possibility of parole for a nonviolent, drug-related crime reveals grave flaws in our statutory sentencing scheme."
A lawyer that worked with Moore told the Times: "He had no love for criminals, but he believed that every defendant was entitled to the due process of law."
Go deeper