Rosenstein wants to meet with Senate leaders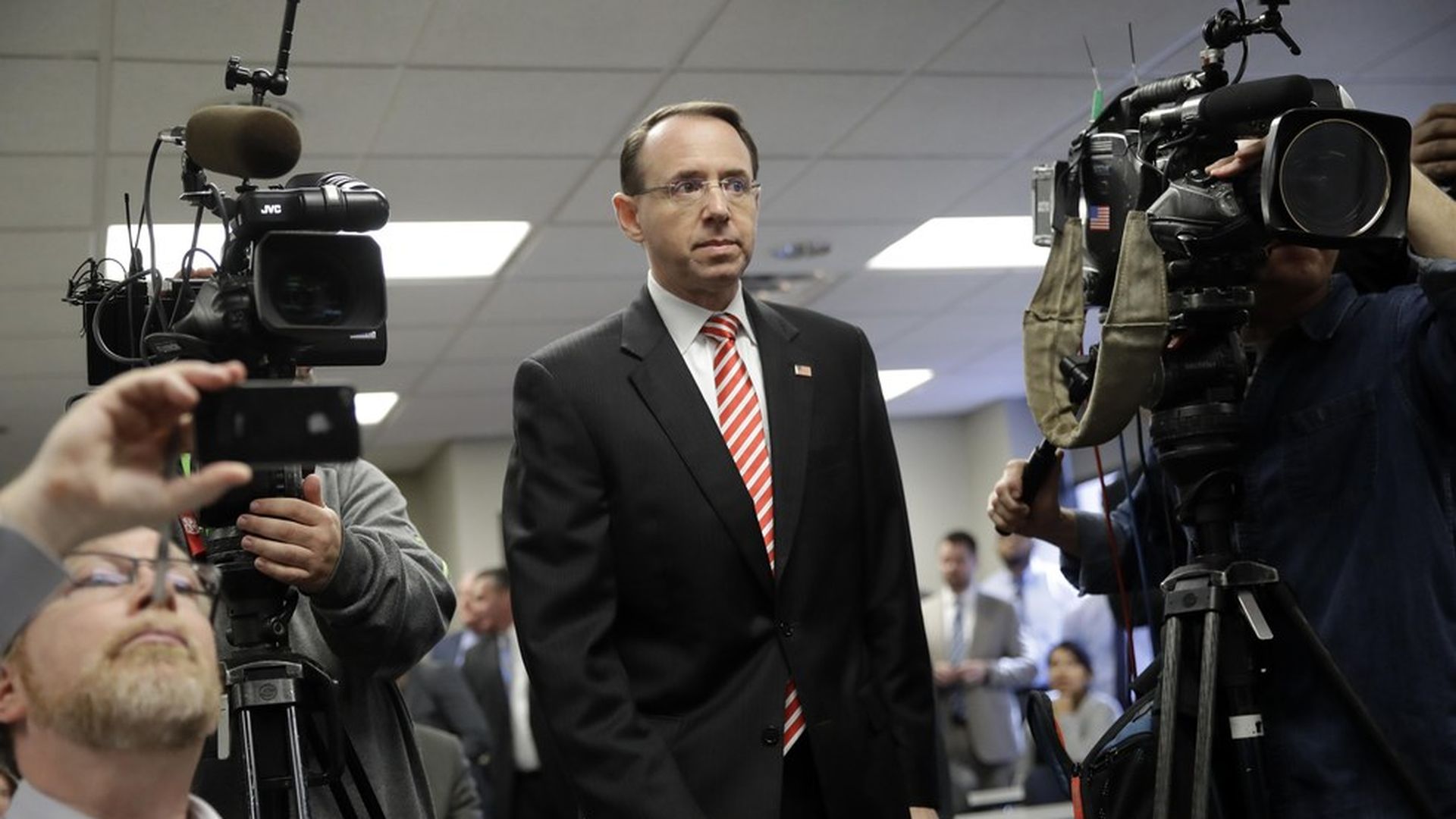 Deputy Attorney General Rod Rosenstein, who drafted the memorandum Trump says helped him make his decision to fire FBI Director James Comey, is requesting a meeting with the Senate Intelligence Committee leaders: Chairman Richard Burr and Vice-Chairman Mark Warner, per Politico.
What to watch for: Confirmations or clarifications on how firing Comey went down. Reports are flying that Rosenstein was so furious earlier this week that he threatened to quit his new role (for which he was just confirmed two weeks ago) when Trump and his team indicated he was one of the main reasons POTUS fired Comey.
Go deeper: The Democratic caucus has called for someone other than Rosenstein to appoint an independent prosecutor and requested he brief Senators on the firing. Read Rosenstein's original memo here. Read the timeline of Comey's firing here.
Go deeper